NEW education technology (EdTech) start-up Stock Knowledge is collaborating with the Department of Education's (DepEd) Makati City-School Division to further expand the pilot phase of the former's XR and webXR learning platform.
The move is aligned with the government's efforts to further push blended learning in the country.
With nationwide school closures currently in effect, more than 21.7 million students will benefit from Stock Knowledge's platform, which integrates innovations in digital learning into an all-in-one affordable and engaging platform.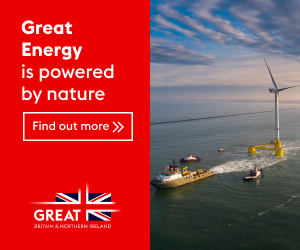 "[Science, technology, engineering and mathematics, or STEM] subjects are interesting, but can be challenging for some students to comprehend," shared Stock Knowledge CEO Anna Marie Benzon. "Our platform introduces new immersive gamified learning tools to make subject matters more interesting for students."
The move complements the DepEd Makati's efforts to institutionalize digital platforms in its online learning alternatives, while complementing its own Basic Education Information Systems, or BEIS, which is intended to improve data collection and help with future planning, monitoring and quality assurance, while also serving as a venue to digitally share resources within DepEd offices nationwide.
Meanwhile, the Stock Knowledge platform integrates gamification with customized learning systems primarily on STEM subjects, along with innovations in virtual reality, augmented reality, and artificial intelligence technologies, plus the breakthrough webXR feature exclusive to the platform and is yet to be available anywhere else in the world.
The first schools that will enjoy breakthrough access to this technology are Makati Science High School, Makati High School, and Pitogo High School. The pilot phase spans one year.
The open-source Stock Knowledge gamified immersive adaptive learning tool mentioned above and its research activities are part of its work with the Innovation Fund of the United Nations Children's Fund, or Unicef.
Coincidentally, with the global pandemic closing down schools across the globe and the demand for online learning tools and platforms on a significant rise, Stock Knowledge holds its position as one of the most viable start-ups for investors in the EdTech niche, as online learning continues to be essential amid the health crisis. Recently, Google has reported that the niche market is expected to cater to 9.6 million users, causing a spike in market share of up to $1.96 billion this year.
Those interested may learn more by visiting stockknowledge.org, where they can discover ways to continue achieving developments toward more advanced EdTech systems.