As industry stakeholders continue to collaborate in one spirit toward recovery, AirAsia has partnered with various establishments across key destinations in the Philippines to launch a-Access, an incentive card for both AirAsia and non-AirAsia guests granting access to exclusive offers from a wide selection of partner establishments across key destinations in the country.
Guests bound for Boracay, Bohol, and Cebu can enjoy exclusive discounts and exciting deals from partner hotels, restaurants, and activities using their a-Access cards, distributed in check-in counters between June 14 and August 15, 2021.
Meanwhile, non-AirAsia guests may get their own a-Access cards at designated AirAsia stands by registering as a BIG Member for free and claiming their card from an AirAsia representative.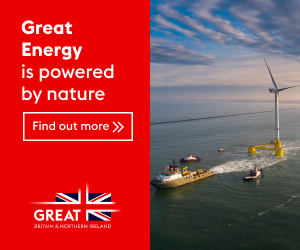 AirAsia Spokesman Steve Dailisan said, "As we see the demand for air travel picking up once again, we are finding ways to provide more value for our guests by offering an experience beyond flying with us. We are painting Boracay, Bohol and Cebu red by partnering with establishments in high-traffic destinations, which will definitely boost their respective businesses and cushion the effects the pandemic may have brought them.
"We understand that traveling can get heavy on expenses, even with Piso Sales. With our exclusive deals, you can still enjoy the last of summer without having to splurge. The a-Access card is a great product innovation, with offerings not limited to our guests, but to locals from each destination. It is our aim to be able to provide more inclusive products and services as we continue our journey to becoming more than just an airline."
Using the a-Access card, guests are entitled to up to 50-percent discount and exclusive offers from participating partner establishments. Guests will receive one sticker per establishment every time he/she avails of a discount transaction.
Participants who finish collecting five (5) stickers per a-Access card from partner establishments are entitled to one raffle stub to get a chance to win round-trip tickets to any Z2 AirAsia Philippines destination. Filled up raffle stubs may be dropped off at the designated drop box locations.
Participants may also use the P100 off AirAsia shop voucher found on the a-Access card upon completion of stickers.
Exclusive discounts and offers are available for a-Access card holders such as a 20-percent discount on food and beverage at the Mangaon Ta Restaurant of Modala Beach Resort in Bohol, and a special rate of P800/per person at Bluewater Maribago Cebu, which includes lunch and the use of the swimming pool and resort activities. These and so much more from over 100 partner establishments only with a-Access!
a-Access is made possible through the support of the Department of Tourism Western and Central Visayas, Tourism Promotions Board, the Bohol Tourism Office, Bohol Association of Hotels, Resorts, and Restaurants (BAHRR), and Hotel Resort & Restaurant Association of Cebu Inc. (HRRACI).
"AirAsia remains committed to rebuilding confidence in air travel and rebooting the tourism industry. We will never cease to offer our guests with affordable fares as we encourage them to rediscover the Philippines.
"As we continue to fight against the ongoing pandemic, we assure our guests that we are doing our part in keeping them safe, but request that they too be responsible travelers by strictly adhering to established health and safety protocols throughout their journey," Dailisan added.
AirAsia recently earned a perfect 7-star rating from Airlineratings.com for going above and beyond the protection of its passengers against Covid-19.