What exactly is the city government doing to help bring Manila back to its glorious state? Along with major facelifts of many of its landmark structures, the administration of Manila Mayor Francisco Domagoso a.k.a. Isko Moreno is also addressing the immediate concerns brought about by the current pandemic. Here are just some of the more noteworthy projects.
Manila Covid-19 Food Security Program. The City Government of Manila launched the Covid-19 Food Security Program (FSP) in February 2021. Under this program, around 700,000 families in Manila receive a monthly food box containing three kilos of rice, 16 canned goods, and eight sachets of coffee. The FSP will continue until July 2021.
Mass Vaccination Program. On December 31, 2020, the City Government of Manila launched its Covid-19 vaccine pre-registration portal manilacovid19vaccine.ph, which is intended for those living or working in the capital city. The LGU officially started deploying Covid-19 vaccines on March 2, 2021. As of June 18, 2021, the City of Manila has administered 461,409 vaccines, with 328,028 done with their first doses and 133,381 already with their second doses.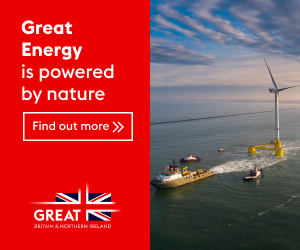 Manila Covid-19 Field Hospital. The 4,402-square meter hospital — which is located within Rizal Park's 2.8-hectare Burnham Green — was completed on June 10, 2021 and is set to be formally inaugurated today. It was finished in just 52 days. With a P154 million budget, the hospital is meant to accommodate around 344 mild to moderate Covid-19 patients.
Manila Covid-19 Vaccine Storage Facility. The City of Manila's Covid-19 Vaccine Storage Facility at the Sta. Ana Hospital, inaugurated on February 11, is equipped with 12 biomedical freezers that will keep the vaccine vials stable. The hospital also has a back-up generator for the vaccine storage facility in case of any power interruption.
Bagong Ospital ng Maynila. The LGU broke ground for this P2.3 billion project on June 24, 2020. The 10-story hospital with a total floor area of 29,951 square meters will have a 384-bed capacity. It will have a 12-bed intensive care unit, 20 private rooms, as well as a three-story parking building and a helipad.
Bagong Manila Zoo. Work on the Bagong Manila Zoo project started on July 25, 2020. A budget of P1.7 billion was allotted to revive and redevelop the five-hectare property. Under the redevelopment plan, the complex includes a sewage treatment plant, a materials recovery facility, and a new veterinary hospital.
Manila Islamic Cemetery and Cultural Hall. The LGU broke ground for this historic project on July 22, 2020 and it was inaugurated on June 7. Covering 2,400 square meters, the complex is located within Manila South Cemetery and can accommodate 378 tombs.
Tondominium 1 and Tondominium 2. The LGU broke ground for these two 15-story tenement housing buildings on June 1, 2020. Located along Vitas Street in Tondo, Tondominium 1 and Tondominium 2 make up the city's very first in-city vertical housing project. Each building will have 336 units measuring 44 square meters each.
Binondominium. On July 23, 2020, the LGU broke ground for the 15-story housing project along Delpan Street in Binondo. The Binondominium has 126 units. Each unit will have an area of 40 square meters.
Basecommunity. The LGU broke ground for the townhouse-style horizontal housing project in Baseco Compound on December 21, 2020. The BaseCommunity development is located in the area facing the shores of Baseco Beach. It boasts of 229 two-story units, each with a total of 42 square meters of living space.
Mass Swab Testing. The first molecular testing laboratory of the City Government is located at the Sta. Ana Hospital and was officially operational on June 25, 2020. Since then, RT-PCR swab testing service has been made available for free to everyone, whether a Manila resident or not. A second molecular lab at the Sta. Ana Hospital was officially turned over to the LGU on September 29, 2020, while the free drive-thru swab test facility at the Quirino Grandstand began serving the public on January 18, 2021. Compiled by Ma. Leonila R. Garcia