MAPÚA University will start offering short certificate-training courses on International Organization Standardization (ISO), as it signed a memorandum of understanding with the United Kingdom's national standards body British Standards Institution (BSI).
Formed in 1901, BSI is the world's first national standards body and author of technical standards on a wide range of products and services, including ISO.
Mapúa University President and CEO Dr. Reynaldo B. Vea and BSI Group Phils. Managing Director Ava Taniajura were present during the virtual signing ceremony on May 12.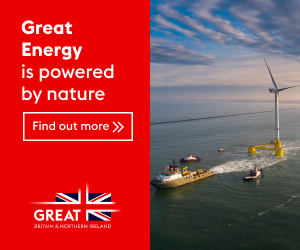 Mapúa is the first academic partner of BSI in the Philippines. The three-year partnership enables it to be an authorized ISO training and certification provider for around 20 ISO categories, ranging from quality-management system, occupational health and safety management system, to calibration laboratories, among others.
Included in the partnership is the option for Mapúa to integrate the ISO training in its undergraduate and graduate programs' curricula as one of the electives or specialization tracks for students to choose. Students may also opt to take the courses outside the curriculum to enhance their skills and competencies to become a certified ISO auditor in engineering, information technology, management, and other related businesses and industries.
"When ISO training is integrated in their curriculum and certified, [students] are industry-ready when they graduate, even when they enroll it as a short course in our Center for Continuing Education and Special Competencies," Dr. Vea said.
Experts from BSI will conduct the lectures, as well as train interested Mapúa faculty members and nonteaching personnel to become certified ISO trainers. BSI resources and digital platforms for teaching will also be aligned to Mapúa's project of developing asynchronous courses for its various programs.
An ISO certification is a global certification, with BSI as a global brand. It is sharing knowledge, innovation, and best practices to make excellence a habit across various businesses and organizations. BSI helps businesses improve performance, reduce risk, and achieve sustainable growth, with solutions and services also supporting the United Nations Sustainable Development Goals.
The latest partnership further enforces the world-class education from Mapúa University—the leading engineering and technological school in the country, and a trailblazer in digital education. Interested applicants may contact its Center for Continuing Education and Special Competencies at ccesc@mapua.edu.ph.