While the pandemic has greatly affected everyone's lives, it has not stopped us from doing the important task of shopping for ourselves and for our loved ones.
Filipinos, with our unshakable optimism and indomitable resiliency, are moving to accomplish important tasks while being mindful of health and safety.
LAUNDRAFÉBox Corporation, the company behind QUBE Smart Locker, seeks to provide both sellers and shoppers with a smart locker system to help them be safe as the threat of COVID-19 still looms.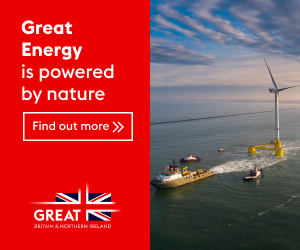 As deliveries are expected to increase, receptionists and security personnel at the lobbies/concierge of condominiums and buildings are going to be swamped. Some condo dwellers have even complained that receptionists turn down deliveries for one reason or another resulting to increase RTS (Return to Sender) Issues prompting more cost on the logistics/courier/parcel service provider. Opting for a smart locker will prevent this problem as the delivery will go straight to the locker and be safely kept until the customer retrieves it via a unique OTP/OTBcode.
Awesome features
By using the QUBE mobile phone app, a customer is provided 24/7 access to a smart locker that can be used for a variety of drop-off and pick-up services such as laundry, delivery, storage, payment of bills, shopping and even telemed (e-pharmacy). The Philippines is the fourth ASEAN country—after Thailand, Malaysia and Singapore—to have this type of innovative system.
The Next-Gen QUBE Smart Locker unit has awesome features that guarantee security and ease of use. Installed 24/7 4K CCTV provides maximum security and monitoring. Each door has its own Infra-Red Sensing Technology to confirm successful transactions and even detects unwanted, hazardous and dangerous items. Its Payment Terminal Technology powered by 2C2P allows clients to pay for services through the app or through the locker via debit card, credit card, GCash or PayMaya. With QR/Barcode Scanning Technology, it can read and identify the unique OTP (One Time Pin) / OTBcode (One Time Barcode) as a form of security for the users, receivers and depositors. For much better protection, the locker is integrated with UVC light used both for illumination and disinfection. With its Digital Payment Service, the Smart Locker Units can accept payment 24/7 at your own convenience and even pay all kinds of bills with our wide array of networks and partnerships. The lockers also have Blue LED Indicators installed in each door for easier visibility on door/compartment availability. According to Jericho B. Montano, Chief Operations Officer of LAUNDRAFÉBox Corporation: "We always provide constant R&D and always guarantee customer satisfaction by delivering the most innovative technologies for the Filipino People."
Phenomenal response
The feedback on QUBE smart lockers installed in various condominiums and dormitories has been very positive. Acceptance is truly phenomenal as the app now has 4,500 active app users with constant frequency usage and the number is steadily growing since March 10, 2021 in 15 locations strategically positioned in NCR.
"The response proved that we have a necessary product/service whose time has come," says Mr. Elcid Lao, CEO of LAUNDRAFÉBox Corp. He adds, "We are anticipating that QUBE Smart Locker will be more utilized in the days to come as online shopping and delivery via courier or rider have now become essential services in of the modern Filipino lifestyle. We will be deploying 100+ more smart lockers in the entire NCR and hopefully expand to other Metro Cities of the country."
Business-to-business and business-to-consumer partnerships
The benefit of the QUBE Smart Locker has also caught the eye of several companies such as DMCI Homes, Ayala Land Inc. – Ayala Malls Group (Shops at Serendra), MyTown Co-Living, and Robinsons Magnolia of Robinsons Land Corporation to name a few, who have opted to have smart lockers installed in their chosen buildings. More companies and developers are to set to follow suit.
Online sellers can make use of the smart locker as their PUDO Points (PickUp/DropOff) to save time and avoid needless waiting. This also improves reduction in Carbon Footprint as it lessens cost on more unwanted delivery issues and lessen logistics power consumption. "Imagine, in this time of pandemic, people fear going to medical institutions and pharmacies, thus we partnered with GetMedsPH, to provide teleconsultation and telemedicine right at their fingertips. With the QUBE Smart Lockers, you can directly get your prescription drugs right away without the hassles of lining up in a hospital or thru a drugstore." as per Smace Cellona, Business Development Supervisor of LAUNDRAFÉBox Corporation:
Jingwu Yan, Business Development Director of the company, says that expansion is in the offing. "QUBE Smart Locker will penetrate the tech and service market seamlessly through our business-to-business program which offers locker owners a more than equitable share on the net profits. We essentially want to become known in the community until we reach the business-to-consumers stage. Until then, we will continue to expand and maintain our business relationships with real estate companies, commercial establishments and developments, merchants, and logistics."
To download the app, go to the App Store for iOS or Google Play for Android and search for BOX24. Once downloaded, tap on "sign up" and provide the necessary details. After signing up, tap on the service that you desire: Wash for laundry, Drop for personal storage/drop-shipping, Pay for payments, Move for parcel movement and delivery and Health for e-pharmacy. Visit QUBE on Facebook and Instagram for updates and more details.