IF there's one positive effect the ongoing Covid-19 pandemic has on Filipinos today, that would be their increasing adoption of the digital way of life.
This holds true with the emergence of different online channels that cater to their everyday needs given their restricted mobility due to lockdowns imposed by the national government since March of last year to curb the rapid spread of the coronavirus nationwide.
At a click of a button, online customers can now have their orders, whether food, grocery items, apparels, home appliances, and even services delivered right at their doorsteps in a short span of time.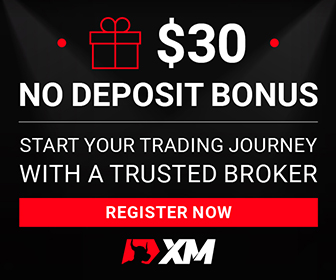 Indeed, the unprecedented global health crisis—looking at the silver lining—made the Filipinos embraced more of the e-commerce, which used to be less penetrated here as an industry.
Seeing that the online selling market will soon become saturated with the mushrooming of various players, however, Dubai-based Krissy Corbito and her three business partners took the ride in a different manner. She decided to cater to overseas Filipino workers (OFWs) since they are the main providers of their families back home, with or without crisis.
Being OFWs themselves, they witnessed during the lockdown in 2020 the struggle not only of every Filipino family, but also their next of kin or other relatives based abroad in ordering food and groceries for their loved ones back home and have them delivered the soonest possible.
"OFWs around the world also had a hard time ordering things online for their families in the Philippines," she told the BusinessMirror in an e-mail interview. "There were no available online deliveries that time, even the biggest supermarkets don't offer instant delivery. Customers need to wait at least five to seven days for them to receive their orders. And it was hard, especially during a lockdown when they need food and groceries the most."
So their personal experience inspired them to put up an e-commerce firm called the Bigas Online during the heights of the pandemic in April of last year.
Start from basic
WHEN most of the new e-commerce players offer varieties to compete with the established ones and survive the ensuing pandemic, the startup is niching with just one basic product which is the rice.
"We offer bigas, and bigas will never be out of business. It is the main food of the Filipinos. It is [a] staple. It is a necessity. So whether there is pandemic or none, rice business, especially online, will always have a good opportunity," Corbito explained.
Bigas Online offers mainly locally-grown dinorado, ifugao rice, red rice, brown rice, premium grade rice and sinandomeng. Jasmine Rice is the only imported variety found on its menu that are mostly outsourced from Vietnam.
"We always take into consideration the pricing to be favorable to the customers," she said when pressed on how competitive their price is as compared to other similar e-commerce sites and even brick-and-mortar stores like groceries, supermarkets, and regular rice dealer shops.
Shipping-wise, their marketplace, through local distribution channels, delivers the orders free of charge to any of its 35 covered areas located in Metro Manila, South Luzon, Central Luzon, and major cities in Visayas and Mindanao. Customers can pay using Paypal, credit card, debit card, bank transfers, remittance, and GCash.
"We focus more on providing convenience to the customers by accepting different modes of payments online," the cofounder said. "Shipping is fast and free, and delivery is contactless."
User-friendly
BECAUSE convenience is among the manifold benefits of e-commerce, Bigas Online is very concise and direct to the point, thus making it easy to be used by the customers. The platform's first page has the products already, so it would be easy for the potential buyers to choose the variety of rice that they want to order.
Ordering takes only four easy steps: Choose the rice, then add to cart; provide shipping details; choose the payment mode to be used, and provide card details if using card; and finally, checkout.
"We offer same day delivery. But on a regular basis, delivery takes one to two days only," Corbito shared.
According to her, there are other optional pages that they can navigate to, including rice recipes, to explore the site not just only for purchase purposes. What separates it from other e-commerce portals is its focus on the quality of the products and services it sells.
"We always make sure that we deliver the bigas right on time. And we have money-back guarantee should we fail to deliver the bigas on the time that we committed," she added. But it does not end there. Bigas Online has also gone the extra mile to better serve the customers from a distance.
"There were instances also during the lockdown that some of our OFW-clients requested us to deliver cash to their families, and deliver flowers also during Mother's Day. These things that we do beyond just selling bigas online," she narrated.
All these, per the co-owner, are reflected on the consistent customers' positive feedbacks on their online shop. She said: "Most of our customers are OFWs who are very thankful and happy that they can finally send bigas to their families in the Philippines without their families going out of their house."
Inspired by the good reviews on their web site, she pointed out that they will leverage on them to correct the wrong perception of the public on the e-commerce.
"Some customers are still skeptical in trying out online orders. And the rampant abuse of other online sellers scamming customers. We are working hard to build a good reputation," she said.
Testing phase
MORE than a year since they entered the e-commerce field, Corbito conceded that they are still testing the waters before they operate their small web-based business full blast.
"We are on a trial phase, we only have DTI [Department of Trade and Industry] registration for now and we are in the process of registering with [the] BIR [Bureau of Internal Revenue]," she said of the Bigas Online being currently registered under KC Online Shop in Bacoor, Cavite where the two of her cofounders now reside.
Despite this, however, the growth potential of their start-up enterprise has been apparently strong already since the beginning. In fact during the imposition of community quarantines last year, she bared that they were able to fulfill more than 100 orders to different parts of the Philippines.
"Average growth of orders during lockdown is around 170 percent to 200 percent," the co-owner said, while citing the United States, United Arab Emirates, Australia, Canada, and the United Kingdom as the top five OFW markets they now serve.
"It is like we are connecting these overseas Filipino workers to their loved ones back home by sending rice which is a basic need, especially during the lockdown time that people cannot go out of their houses," she added. Confident of the success of their business, the cofounder is looking forward to expand to other cities in the Philippines and to offer franchises as part of their long-term plans. Once the business is already established, she added that they would include grocery items in their list of offerings.
"We expect that there will be a huge increase in customers relying more on online ordering and deliveries. The growth of e-commerce businesses is inevitable," Corbito stressed.