WE celebrate World Environment Day every June 5 to generate action on pressing environmental issues. This year, our observance is guided by the theme "Reimagine. Recreate. Restore." as we formally launch the UN Decade on Ecosystem Restoration—a broad global movement that resounds a call to halt the worsening environmental degradation and protect the world's ecosystems.
Earlier, the United Nations Environment Program (UNEP) released a report stating that our current lifestyle uses up natural resources equal to that of 1.6 Earths. Humanity is consuming more than what the planet, our only one, can provide. This contributes to the alarmingly fast rate by which we lose biodiversity compared with our efforts to restore nature.
The economic benefits of restoring forests, farmlands, mountains, freshwaters, and peatlands, and even urban ecosystems to their healthy and stable state far outweigh the costs: restoring 350 million hectares of degraded terrestrial and aquatic ecosystems can generate as much as $9 trillion, according to the report.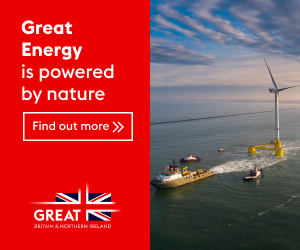 How do we do this? What can we do to contribute to this global movement?
While this urgent task seems daunting, there is much that we can do—on our own and collectively. This "whole-of-society" approach, where all sectors across countries work together, is needed to embed biodiversity in policy-making, development processes, and in our own lifestyle and ways of life. Key stakeholders—from national and local governments, to business, infrastructure, agriculture, education, health, and private sectors, as well as important segments of society such as women, youth, and the indigenous communities—have important roles to play. By implementing various nature-based solutions, the restoration movement, or the #GenerationRestoration, seeks to help alleviate poverty, combat climate change, and prevent the mass extinction of species.
Reforestation and greening initiatives involve regrowing huge tracts of denuded forests, including re-planting of mangrove forests and re-seeding of coral reefs and kelp beds in the marine ecosystems. Regional programs, such as the Asean Green Initiative that aims to plant 10 million trees in 10 years across the region, in support of the UN Decade on Ecosystem Restoration, take into account tree species that are locally adapted to the ecosystem. Citizens join tree-planting activities in their respective local communities, who are often more knowledgeable of endemic and native trees in the area.
Coastal clean-ups also serve as an opportunity to learn more about marine and wetland conservation. The environmental impact of marine pollution costs the Asean region $1.3 billion annually in the tourism, fishing and shipping industries, according to UNEP's 2019 report on policies and standards on packaging waste in the region.
Helping keep our precious ecosystems intact need not be grand. Shifting to a more sustainable lifestyle, such as supporting eco-friendly products and businesses, will have significant impacts on our homes and communities.
Supporting sustainable agriculture and buying seasonally available food products from our local farmers and markets help shorten the supply chain. There are also wider options for plant-based diets and wild foods, which contribute to agricultural diversity and use less synthetic chemical inputs.
Patronizing local nature tourism sites and learning from our natural and cultural heritage offer new insights on how we are intrinsically connected to our ecosystems. As travel restrictions are gradually lifted, being mindful and responsible tourists help enrich and respect these local cultures and keep these amazing natural parks pristine and intact.
Strengthening public participation in ecosystem restoration starts from raising awareness. Joining or organizing various events, online and offline, can help deepen understanding about biodiversity, as well as provide exposure to culture-responsive and nature-positive practices.
In line with encouraging broader participation in biodiversity concerns, the ACB's recently launched #WeAreASEANBiodiversity campaign provides a platform for narratives about efforts, commitments, activities, and other actions—simple or grand—to inspire more people to be part of the movement to restore our ecosystems.
The planet, including humanity, is at stake if we do not act fast. More than 20 percent of the world's known plants and animals call the Asean region their home, and millions of people are dependent on ecosystems for survival, making it imperative for all of us to take part in this crucial movement. The Asean Center for Biodiversity joins the #GenerationRestoration in strengthening our conservation and restoration efforts, bolstered by the Asean Leaders' support and recognition of biodiversity's central role in keeping our region, and our planet safe and resilient.
Happy World Environment Day!
Dr. Theresa Mundita S. Lim is the Executive Director of Asean Center for Biodiversity.