Have you ever wondered about finding true love with the same person acros multiple lifetimes? How long would it take to find them and when you do, will they recognize you? These are the questions faced by the star-crossed lovers whose lives transcend time and space in the epic love story that is The Eternal Love, the latest season of which is now available to stream on WeTV. New episodes drop every Monday to Wednesday at 8PM.
The saga of The Eternal Love begins when something unexpected happens to the quiet and gentle Qu Tan'er, played by popular Chinese actress Liang Jie, after she attempts to take her own life for the sake of love. She has been promised to marry the 8th prince of Dongyue, Mo Lian Cheng (Xing Zhao Lin), despite her being in love with his older brother Mo Yi Huai (Richards Wang). Qu Tan'er wakes up to find another persona – the wild and extroverted Qu XiaoTan who is from another time – sharing her body. What they discover is that when they tell a lie or fall unconscious, the other person takes over. The difference in personalities soon arouses the suspicion of Mo Lian Cheng, while he also finds himself falling for the bold and confident Qu Xiao Tan. While they share the same feelings, Qu Xiao
Tan can't also help but wonder how she can go back to her own time. As their story continues, the star-crossed lovers find themselves in another time, where Mo Lian Cheng is the only one who has memories of this past love. He makes it his mission to get Qu Xiao Tan to fall in love with him again, using what he remembers of their relationship to win her over. His resolve is challenged when he finds obstacles at every turn.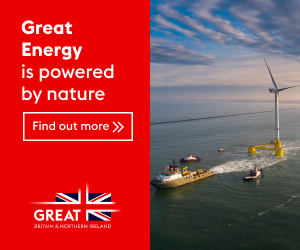 As we enter the third season of The Eternal Love, we find that Qu Tan'er has travelled to yet another time, very unlike any she had ever lived through. Gender roles are reversed, and men are not treated as equals. Here, she encounters Mo Lian Cheng, who is one of the eligible bachelors presented to the princess. When Qu Tan'er and Mo Lian Cheng meet again, will he recognize her and find themselves living their third lifetime together?
You can stream the first two seasons of The Eternal Love on WeTV, and new episodes of season three drop every Monday to Wednesday at 8:00PM. VIP subscribers get to watch six episodes ahead.
Stream The Eternal Love Season 1 on WeTV.
Stream The Eternal Love Season 2 on WeTV.
Stream The Eternal Love Season 3 on WeTV.
To stream the very best in Asian Premium Content – K-dramas, Chinese dramas, Japanese anime, Thai series Filipino movies and original productions, just download the WeTV app from the App store and Google Play, and start watching! A monthly subscription rings in at only P99, quarterly at P269, and an annual subscription is only P999. You can also download the iflix app from the App store and Google Play.