PILIPINAS Shell Petroleum Corp. (Pilipinas Shell), through its social arm Pilipinas Shell Foundation Inc. (PSFI) and in collaboration with Philippine S&T Development Foundation-Manila Inc. (PhilDev), recently rolled out the Coaching and Mentoring Platform (CAMP) for 78 scholars.
CAMP's current graduates and alumni were from nine partner-schools, including Batangas State University, De La Salle University-Manila, University of the Philippines (Diliman and Los Baños campuses), University of Santo Tomas, Mapúa University Manila, University of San Carlos Cebu, Xavier University-Ateneo de Cagayan and Mindanao State University.
Since 2013 Pilipinas Shell and PhilDev have been supporting poor but deserving students pursuing science, technology, engineering and math (STEM) courses by helping fund their tuition and providing them with a regular intensive upskilling program.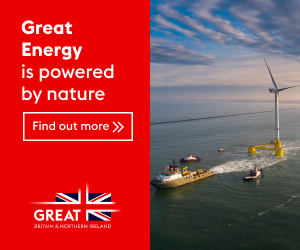 "Programs such as the e-CAMP supplement youth learning through motivational modules on leadership and life skills to help these young minds come [up] with new and innovative solutions, and help reshape the economy moving forward," said PSFI Program Director and CAMP Manager TJ Laurel.
"As the economy recovers from the pandemic, we hope to build back better through innovative solutions that address current and future real-life problems, especially on the sustainable use of resources such as energy, water and food," added Pilipinas Shell Country Social Performance and Social Investment Manager Sankie Simbulan.
According to her, Pilipinas Shell helps the youth develop STEM mindsets, such as systems thinking and scenario planning, as well as character-building and leadership skills to prepare them in becoming the country's future leaders in fields like engineering and energy.
The STEM approach to education motivates young people to explore and experience subject lessons with a focus on practice and innovation, equipping them to respond to real-world challenges.
By promoting interest in and encouraging aptitude for the study of STEM courses through its scholarship program with PhilDev, Shell hopes to increase the number of qualified graduates to meet the growing demand not only in the energy sector, but also in health care, manufacturing, online commerce and automation, among others.
Simbulan bared there is a demand for STEM graduates in the fields of environmental engineering, data science, biotechnology, computer network architecture, and energy-systems engineering.
Pilipinas Shell managers and PhilDev alumni based here and abroad handled the online mentoring sessions.
Shell Integrated Gas, Projects and New Energies Planning and Performance Manager Paulo Barredo, who spoke on "Delegating Responsibilities," said that the concept goes beyond sharing tasks and distributing workload.
"The idea is to give someone the opportunity to grow and develop by empowering them to use their skills, strengths and experiences, while providing guidance as they work on additional activities or stretch assignments," he explained.
On the other hand, London-based PhilDev scholar Leo Marcelo Villalba shared the way his experience in leading a team in an energy firm elevated his professional growth.
Meanwhile, Pilipinas Shell Human Resources Advisor Brent Ordillano bared his insights about how "Preparing for the World of Work" can be daunting for students and young adults who are landing their first real job.
"To be successful, one must take advantage of every opportunity that comes [along the way: establishing a portfolio, gaining real experience, learning the way things are done properly, and then executing] every task given," he pointed out.
PhilDev Program Director Zen Dimalanta urged the scholars to continue building their arsenal of skills to help meet the growing needs of a rapidly changing world.