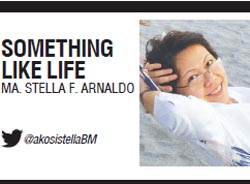 FOR weeks now, Presidential Adviser for Entreneurship Joey Concepcion has been pushing for the use of a "Bakuna Pass," which would enable vaccinated individuals, including senior citizens, to enter restaurants, malls and other indoor establishments.
"I believe greater mobility should be given to those who take the vaccine. Seniors will be able to go out, domestic travelers will not be required to do Covid tests or eliminate, if not, reduce their quarantine times, and restaurants can take on more customers provided the additional people are the who have been vaccinated," he said in recent news statement.
In various forums, he has explained that the vaccine pass would enable us to reach "herd immunity" in Metro Manila by encouraging more people to get vaccinated.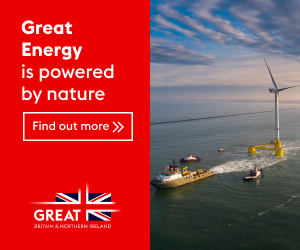 But how exactly does one encourage people to get a jab when you will actually punish them by not allowing them to get into certain establishments because they aren't vaccinated? The bakuna pass is, in fact, a punitive measure which I like to dub as "The Forbes Park Solution" on Twitter.
Major credit must go to Trade Secretary Ramon Lopez for immediately thumbing down Concepcion's proposal; not only is the measure discriminatory, but the good secretary also noted that there were very few people in Metro Manila who have been vaccinated.
In contrast, Eric Teng, president of RestoPH Group, has gathered his members to offer discounts and food incentives to those who have been vaccinated. Interviewed on Teleradyo's SRO, Teng said the incentives offered by his members, which number about 200, will hopefully increase restaurant business as well. "What we're hoping to see is that every month, we'll be able to serve vaccinated people with a special treat," he explained.
The program started on June 1, and along with another private sector-led vaccine campaign, Ingat-Angat, available bakuna treats include a 10-percent discount on indoor dining (McDonald's), a free meal on the day of the vaccination (Viking's), 10-percent discount for a P1,000 dine-in bill (Din Tai Fung), to name a few.
Chef Robby Goco of Cyma, who has joined the Ingat-Angat campaign, told me that he was offering a 20-percent discount on single receipt purchases with a maximum discount of P500. "This in unlimited. You can get these 'bakuna benefit' every time you dine at Cyma, as long as you are vaccinated," he said.
Even local government units have gotten into the act, trying to persuade their constituents to get jabbed by offering raffle prizes. In Las Piñas, the LGU is offering a free house and lot developed by one of Villar's property firms. In Barangay Sucat, Muntinlupa, vaccinated residents can join a raffle in which they could win 25 kilos of rice.
Many of these have likely been inspired by Krispy Kreme's incentive program in the US. According to a report on CNBC, the company has so far given away 1.5 million free donuts and will continue doing so until year-end. Dave Skena, Krispy Kreme's chief marketing officer, noted that since March when the company first launched the project, "so many companies, organizations, communities and even state governments [have been] encouraging and incentivizing people to protect themselves and others by getting vaccinated."
Concepcion's groupies like to cite Israel as an example where the vaccine passport works. The country instituted a Green Pass system, but guess what? It has already vaccinated some 80 percent of its adult population.
Over here, the Department of Health reported that as of May 18, only 2.25 million NCR residents have received their initial jabs, which represent just 2.1 percent of the region's population.
Also, reports from Israel showed that very few of the establishments actually used the Green Pass system. Arieh Kovler of The Spectator wrote on June 1, the passport has already been scrapped three months after Israel instituted it. "In the last three months, I was only asked to show my pass twice. A few times I was asked if I had one, but taken at my word without needing to show the 'paperwork.' Most often, I wasn't challenged at all. Enforcement of the Green Pass was close to non-existent; as long as coronavirus cases kept falling, nobody was very bothered."
And OK, even if Concepcion and his groupies may have the best of intentions in implementing their bakuna pass as a means to conquer vaccine hesitancy, their efforts will likely fail. Many retail companies, hotels, restaurants and malls are just too desperate to recoup their sales and move their inventories, it doesn't make sense to keep patrons out of their establishments even if the latter aren't vaccinated.
Perhaps Concepcion can follow the lead of Resto PH/Ingat Angat instead; hand out free scoops of Selecta ice cream at vaccination centers after people get jabbed. That will surely get those people signing up for their jabs fast, and will likely be a marketing coup as well for Concepcion's company. Just imagine all those social-media posts of people licking their ice cream cones in the heat of summer after getting vaxxed.