Sen. Imee Marcos has filed a resolution directing the Senate Committee on Finance to conduct an inquiry into the expenses on rehabilitation, development projects in the Bangsamoro Autonomous Region in Muslim Mindanao (BARMM).
The senator said the committee shall delve into the accounting and liquidation of the appropriations and the annual block grants (ABG) allocated for the years 2020 and 2021 to BARMM, including the annual Special Development Fund allocated for the rebuilding, rehabilitation, and development of conflict-affected communities.
It was gathered that the 80-member Bangsamoro Transition Authority, the region's law-making body, approved the Bangsamoro Development Plan for 2020-2022. The development goals include the establishment of foundations for inclusive, transparent, accountable, and efficient governance, to uphold peace, security, public order and safety, and respect for human rights, create a favorable enabling environment for inclusive and sustainable economic development, and promote Bangsamoro identity, cultures, and diversity.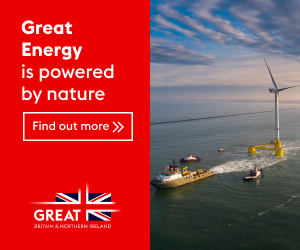 It also seeks to ensure access to and delivery of quality services for human capital development, harness technology and innovations to increase socioeconomic opportunities and improve government services, and increase strategic and climate-resilient infrastructure to support sustainable socioeconomic development in the Bangsamoro Region, among others.
In filing Senate Resolution 729 recently, the senator said under the General Appropriations Act (GAA) of 2020, BARMM was allocated an annual appropriation of P7 billion, an ABG of P63.6 billion, and a Special Development Fund (SDF) of P5 billion.
In addition to this, under the 2021 GAA, the BARMM was also given an annual appropriation of P8.6 billion, an ABG of P71.6 billion, and P5 billion SDF.
"Prior to the establishment of the BARMM, the Autonomous Region in Muslim Mindanao [ARMM] was allocated an annual appropriation of P32.4 billion and adjustments of P7.2 billion with total available appropriations of P39.7 billion," Marcos said.
"Thus, as compared to the ARMM appropriation of only P39.7 billion, the total BARMM allocation was higher, amounting to at least double the amount of the budget allocated to the ARMM," Marcos said. "Despite these allocated appropriations, there is too little progress and change in the BARMM."
"With the huge appropriations made in the GAA for 2020 and 2021, it is imperative for Congress to determine the status of the projects implemented, especially since the Bangsamoro government is still in its transition stage," Marcos added.
"It is also important for Congress to be informed on the progress of the transition process, implementation of programs and the proper utilization of funds, as well as the reasons for delay, which are not attributable to the dire effects of the Covid-19 pandemic and to determine other legislative measures, if necessary, to be legislated by Congress in order to promote the long-term vision of meaningful growth in the Bangsamoro Region," she said.