AFTER 11 episodes of the 13-episode reality series called The Apprentice: ONE Championship Edition, behold, the Filipino flag is waving high.
The reason? Filipino candidate Louie Sangalang—an entrepreneur who has been an MMA champion in the Universal Reality Combat Championship (URCC) promotion, the first Filipino cancer survivor to conquer the FWD North Pole Marathon, an Alveo Iron Man Davao finisher who has laughed in the face of The Big C that afflicted him when he was only in his 20s—is still in the thick of the fight.
He is in fact in the finals of what has been called "the toughest The Apprentice in history." Louie, 43, is the only male and Asian candidate still standing in the highly challenging competition that tests not just the aspirants' business savvy, but their physical skills and endurance, and their very souls as well.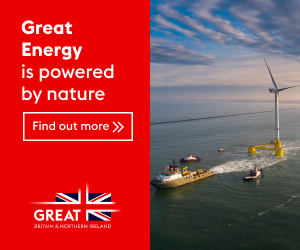 Originally a batch of 16 candidates culled from different parts of the world, those still competing for the ultimate prize has been narrowed down to two. The ultimate prize—S250,000 job offer from ONE Championship founder and CEO Chatri Sityodtong to be his protégé and chief of staff in the ONE office in Singapore—is being disputed only by Louie and Venezuelan Jessica Ramella. Jessica is known in The Apprentice circles as "Lady McGyver" for her ability to be a problem solver.
Gone too soon are 14 other aspirants from the United States, Russia, Germany, New Zealand, Thailand, Singapore, Japan, India and Indonesia. One other Filipino candidate, Lara Alvarez, was one of those who were eliminated early in the competition.
But Louie hung tough at every turn, showing his smarts, experience, coolness, discernment and strategic thinking, particularly in the boardroom challenges. He breezed through the physical challenges as well, pooh-poohing acrophobic heights, claustrophobic spaces that were submerged in water, muscle fatigue and exhaustion in a dragon race, among other punishing ordeals.
In the boardroom challenges, Louie was alternately take-charge and laidback cool, making decisions and presentations that the judges described as solid. He was placed on the chopping block only once, unlike his fellow candidates.
No less than Chatri Sityodtong took notice of Louie's strong points. "Louie has that grit, that resilience, and that calmness about him, and clearly he's very, very competent if you look at everything he does," noted Chatri. "He's very good at problem solving, very good with numbers, very analytical," chimed in co-judge Niharika Singh, ONE Championship senior vice president.
It seemed that the stars aligned for Louie in Episode 11 when the boardroom challenge required him and partner Jessica to work on concepts that would improve the way the NGO assigned to them, could connect cancer patients and their families with each other and prospective donors and volunteers. LOVE, NILS is an international organization that supports children with cancer and their caregivers.
The cause of the NGO resonated with Louie, who besides dealing with the disease also lost friends and colleagues to the dreaded illness. "Towards my last year in the university, that's when they found out I had cancer. After surgeries, chemotherapy and radiotherapy, I started getting better. So this particular business challenge is quite close to my heart because it's about helping all these cancer patients and cancer survivors. I just want to give back," he said.
Louie and Jessica created an AI chatbot using a cloud communication platform to provide emotional and social support to the sick kids and their families and let them connect directly with prospective donors.
As successful as Louie was in his quest in The Apprentice, he also met with tough opposition and suffered through the nasty comments of some of his co-candidates. He was called "a strategist," "inauthentic," "the weakest link" and "ruthless" by those who felt he could be duplicitous in his tactics.
But Louie, who is an avowed follower of stoicism, just lets those comments drip like water off a duck's back. "Nothing can really hurt me. I've had many frustrations and failures. But frustration can be inspiration. You can move from frustration to action. The key is to be resilient, grateful, appreciative of every little thing. Always look at things from the bigger perspective," he says philosophically.
"I came into this competition with an all or nothing mindset. If I have to start from nothing again, I know my wife will be there for me. At a point in my life, I made a very huge mistake against my wife. But we saved our marriage. Our relationship is what inspires me to be The Apprentice. There's so many things that I've done wrong in my life and I just want to fix it. I just want to be a much better person. That's the reason why I am so driven by this. I just want to be able to give back," he said.
Louie has always been special and has a mind of his own, says his mother Annabelle Sangalang, a colleague of mine at the University of the Philippines. "He was inquisitive, observant, makulit." He has always had a competitive nature, bringing home the top prize at inter-school competitions and excelled in his classes without really trying. He also taught arnis and taekwondo to his schoolmates at La Salle Greenhills.
Annabelle thinks Louie's source of strength is that he knows exactly who he is. "He is highly aware of his strengths, weaknesses, skills, values and shortcomings. After having a child at an early age and [survi-ving cancer], he was transformed into a better person. His belief is to be authentic, self-reliant, avoid being judgmental, recognize your uniqueness. He has a special soft spot for children with special needs and cancer survivors like himself.
Will Louie Sangalang wave the Filipino flag right through to the grand finish of The Apprentice? You can still catch the last two episodes on Thursdays, 8:50 p.m. on AXN and on Mondays 9 p.m. on One Sports.