REGULATORS on Wednesday threatened power generation companies with sanctions for the series of unscheduled brownouts that began on Monday and which are seen to derail crucial efforts to help businesses recover while putting at risk operations of cold-storage facilities for Covid-19 vaccines.
However, several senators squarely put the blame on Energy Secretary Alfonso Cusi, recalling a promise he gave lawmakers at a hearing on April 27 that there will be no outages despite borderline reserves because they have gotten firm schedules from gencos on their scheduled plant maintenance shutdowns.
The Senate Energy committee is calling for an inquiry to demand answers from Cusi and other Department of Energy (DOE) officials, as well as the grid operator and the gencos. Cusi became focus of criticism by two of his partymates in PDP-Laban, Senators Manny Pacquiao and Koko Pimentel, because when the brownouts began on Monday (May 31), Cusi was busy with an executive council meeting in Cebu that he called over the objections of some party top brass like the two senators, who said such events were needless distractions from more urgent national concerns.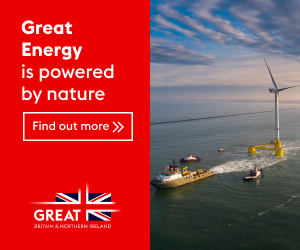 Pacquiao is PDP-Laban president and Pimentel, his predecessor. Cusi is vice chairman.
Economic sabotage
ON Wednesday, fending off the flak triggered by the outages seen to run till June 8, the DOE said it was studying filing economic sabotage charges against power generators, which performed unplanned maintenance that led to rotational brownouts in Luzon.
In an interview with PTV on Wednesday, Energy Undersecretary Felix Fuentebella said they asked the Department of Justice (DOJ) to look into possible legal liabilities of the operators of several power plants for violating DOE policies.
He said the power plants violated the DOE ban on the conduct of maintenance in the second quarter of the year due to a spike in electricity demand during that period.
"Preventive maintenance during April, May, and June, is not allowed except for hydropower since they have no water during that time," Fuentebella explained.
Despite this policy, he said at least two plants still implemented "preventive maintenance," thus contributing to the power shortage in Luzon.
According to the Senate Energy committee chairman Sherwin Gatchalian, the disruptions since Monday affected 339,000 households, 90 barangays and 60 local government units.
DOE is now also looking into the lack of the mandatory "contingency and dispatchable" energy reserves in the event of such maintenance or disruptions in the operations of major power plants, as well as possible "collusion" among power producers to manipulate power supply.
"We're after compliance [with our regulations] and not penalties. But if you force our hand, we will indeed pursue these cases," Fuentebella said.
NGCP calls red alert
ON Monday, the National Grid Corporation of the Philippines (NGCP) placed the Luzon power grid under red alert due to a drop in power supply caused by unplanned shutdowns of some power plants, which coincided with a spike in electricity demand due to the hot weather.
Fuentebella said they expect this will be somewhat relieved by the resumption in operation of a power plant, which underwent maintenance, on Wednesday.
ERC to gencos: Explain
THE Energy Regulatory Commission (ERC) on Wednesday directed 17 gencos to explain why they breached the maximum days of power plant shutdown.
"We are strictly monitoring and reviewing the weekly reports being submitted by the Generation Companies in compliance with our directive pertaining to the Reliability Performance Indices and Equivalent Outage Days Per Year of Generating Units.
"Based on the examination of our technical group, there are gencos that have breached the maximum allowable unplanned outage days as of April 2021," said ERC Chairman Agnes VST Devanadera.
The 17 gencos told to explain are SEM Calaca Power Corp., GN Power Mariveles Coal Plant Ltd., Masinloc Power Partners Co. Ltd., Southwest Luzon Power Generation Corp., Team Sual Corp., SPC Power Corp., Panay Power Corp., SN Aboitiz Power-Benguet, Inc., CBK Power Company Ltd., SPC Island Power Corp., First Natgas Power Corp., FGP Corp., First Gas Power Corp., Power Sector Assets and Liabilities Management Corp., Energy Development Corp., Hedcor Bukidnon, Inc.; and PSALM-Soosan ENS Co. Ltd.
The ERC cited 35 of the 17 gencos' units that went on extended forced outage.
The ERC limits the number of days power plants may undergo a shutdown, both planned and unplanned. This is meant to promote accountability among power plant operators and the transmission grid operator.
The 17 gencos were directed to submit their explanations within seven days from receipt of the RC Notice of Non-Compliance for having a cumulative unplanned outage beyond the maximum allowable unplanned outage days for the year 2021.
A total of 4,452 megawatts (MW) of power generating capacity was shaved off from the Luzon grid Wednesday morning mainly due to reduced capacity of power plants and forced outage.
This prompted the National Grid Corp. of the Philippines (NGCP) to place the grid on red alert earlier on Wednesday for 13 hours from 9 a.m. to 5 p.m. and 6 p.m. to 11 p.m. The red alert warning was issued due insufficient operating reserve because many power plants could not deliver its output.
However, the NGCP lifted the red alert at 4 p.m. due to receding system demand. In addition, Sual power plant was back on line, adding 647 MW to the grid.
Latest figures showed that available capacity stood at 11357 MW versus a peak demand of 10,236 MW.
Of the 4,452 MW of unavailable capacity, 435 MW was from the maintenance shutdown of San Roque hydro plant until June 13; 1,792 MW from unplanned outage; and 2,225 MW from reduced capacity.
The power plants that were on forced and extended outage include Sual unit 2, Sem Calaca unit 2 and GN Power Mariveles Energy Center (GMEC) units 1 and 2.
Sual, which has been on unplanned outage since May 16, was fired at 5:30 a.m. and fully synchronized to the grid.
Ilijan was among the gas plants with derated capacity due to Malampaya gas restriction. This means that even if the gas plants are available to produce at full output, they still could not deliver power because the fuel supply is constrained.
Most of the derated plants are hydro facilities since their output during summer months is every low.
Cusi's accountability
Meanwhile, two senators from Mindanao pressed for an early inquiry on the unplanned shutdowns.
Pimentel and Pacquiao said they hoped the Energy committee hearing would be held soon, as its chairman announced last Monday, when the unscheduled brownouts first started.
Energy panel chief Senator Gatchalian confirmed he was calling the hearings to demand answers from regulators and power players, especially the DOE, which gave lawmakers a solid promise at a hearing in April that there would be no power outages because they had a clear schedule of plant shutdowns for maintenance.
Pacquiao raised the issue on the floor on Wednesday, saying he did not hesitate to demand accountability from Cusi, "even though he is my partymate."
Taking the floor on Wednesday, both Pacquiao and Pimentel said Cusi's "guarantee" given in April turned out to be hollow, and therefore he should be made accountable.
Pimentel pointed out, partly in Filipino, that even an unplanned shutdown is not an excuse because they "should not even happen" if regulators regularly check on the power plants.
Pacquiao added: "You [referring to DOE chief] have the authority and power to do everything to avert brownouts. Who do we blame now? The people? Consumers? It's the Secretary of DOE."
For his part, Pimentel recalled past instances of sudden outages, "and then suddenly they announce an increase in power rates. I hope this is not part of a scenario where all of a sudden there is a proposal to increase the price of electricity."
He quoted Senator Panfilo Lacson, who hoped for "a real, credible, understandable, reasonable and satisfactory explanation of what happened." Pimentel added, "Otherwise, we will entertain the idea that this is part of a scenario detrimental to the best interest of the people."
RE advocates slam power companines
Meanwhile, RE advocacy group People For Power (P4P) slammed power generation companies for failing to supply sufficient power.
"As we experience the first red alert in Luzon since June 2019, we remember the bill shock, the high price we pay for electricity, and the constant warnings we have given about the generation companies who keep getting off the hook despite the unreliability of their power plants. Consumers are not getting our money's worth from our electricity sector," said Gerry Arances, P4P Convenor.
"There's no going around the fact that (GenCos) keep inconveniencing consumers this way need to be penalized. The DOE already noted that these repeated disruptions reek of anti-competitive behavior and economic sabotage. Our energy regulators in DOE, ERC, oversight committees in congress, and others must not take their sweet time in holding power companies accountable," Arances said.
P4P warned that consumers would keep watch lest additional costs triggered by these unexpected shutdowns are passed on to consumers.
"We hope these alerts would spur our regulators into making decisive measures to shield consumers from inconveniences like this moving forward. Penalties for irresponsible gencos would be a start. Ensuring power contracts entered by electricity companies are consumer friendly and hastening the shift to more reliable and affordable renewable energy systems should also be prioritized," said Arances.
Consumer welfare group Kuryente.Org (KO), meanwhile, called on the DOE to demand accountability from the GenCos and the NGCP.
"We call on the DOE to demand accountability from all energy players, including the NGCP, for the perennial issue of Yellow and Red Alerts, which, suspiciously and inconveniently, always happen during the dry season," says Kuryente.org National Coordinator Nic Satur Jr.
"The NGCP blames this energy deficit on the prolonged dry season. While this may be true, it should not be used as an excuse for inefficiency on the part of the NGCP. The law clearly provides for preventive measures to ensure that this problem does not affect Filipino power consumers year after year," Satur added.
KO said the DOE should demand the NGCP to finally sign reserves contract for the grid and to complete the rules for the Reserves Market. It also urged the ERC to approve pending applications for Certificates of Compliance of power plants that are already completed.