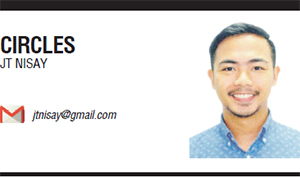 Makati-based auction house Leon Gallery puts coveted artworks and furniture under the hammer in its annual auction every halfway point of the year, happening this Saturday, June 5.
This year's event, titled The Spectacular Mid-Year Auction 2021, "bridges two centuries of glorious Philippine art from the 19th century to the 20th," writes Leon Gallery director Jaime Ponce de Leon in the auction's catalogue. He adds the landmark
periods will be exemplified by "two very rare appearances by the celebrated artists from each end of the timeline, Lorenzo Guerrero and Anita Magsaysay-Ho."
Guerrero served as an important influence to Filipino master painters, from Juan Luna to Felix Resurrección Hidalgo, Fabian de la Rosa and Miguel Zaragoza. The Guerrero piece featured in the annual showcase is an oil on canvas portrait of Sta. Filomena, patroness of the youth and victor of lost causes, titled, Santa Filomena Virgen Martyr. With a starting bid of P2,000,000, the lot is part of The Don Benito J. Legarda Jr. collection, which makes available to the auction premier items, such as Spanish colonial era wooden sculptures and paintings.
Don Benito J. Legarda Jr. (1926-2020) was an eminent historian and economist who served as Deputy Governor of the Bangko Sentral ng Pilipinas. Other coveted lots from Legarda's collection include works by Vicente Manansala, Juvenal Sansó, Fabian de la Rosa, Pedro Respall, and a painting by Luna's relative, Santos Resureccion Novicio.
Meanwhile, the neo-realist movement in the 20th century is bannered in the auction by Anita Magsaysay-Ho's 30"x36" oil painting, titled, Women with Baskets, Fish and Crab. The piece is listed with a starting bid of P20,000,000.
Aside from the rare Guerrero and Magsaysay-Ho paintings, the works of Romulo Olazo will also be highlighted. Lauded as a painter's painter, three works from the artist's signature Diaphanous series will adorn the halls of the auction. The series has been characterized as having pushed the boundaries of artistic styles and technique for its renouncement of orthodox art styles.
Also up for auction is Fernando Zobel's humorous depiction of the biblical first woman, titled Eva, and Lao Lianben's Gestures, which is a manifestation of the artist's minimalist yet expressive artistry.
Lauded works by National Artists Fernando Amorsolo, Benedicto "BenCab" Cabrera, Ang Kiukok, Jose Joya and Cesar Legaspi will be featured in this season's auction, as well. There will also be showcase pieces by internationally acclaimed artists Michael Cacnio, Rodel Tapaya, Justin Nuyda, and Romeo Tabuena.
What's more, a rare and classic silverware called palitera/palillera, or toothpick holder, from the second quarter of the 19th century will add elegance and refinement to the auction. Dubbed as "The Holy Grail of antique Filipino domestic silver" by the renowned Filipiniana scholar Ramon N. Villegas, this palitera has a modest urn and unique "catmon" flower and foliage designs on its decorative pierce work.
The lots under The Spectacular Mid-Year Auction 2021 are open for viewing until June 4 at León Gallery, located at Ground Floor, Eurovilla 1, Rufino corner Legazpi Streets, Legaspi Village, Makati City. For inquiries, e-mail [email protected] or 8856-2781. The Spectacular Mid-Year Auction catalogue can be viewed at www.leon-gallery.com.