AS the "World No Tobacco Day" was marked globally, four former secretaries of the Department of Health (DOH) closed ranks to denounce the alleged "tactics and strategies employed by the tobacco industry and their front groups seeking to relax tobacco control policies in the country" amid the Covid-19 pandemic.
"We condemn the tobacco industry's exploitation of the ongoing health crisis by using corporate social responsibility (CSR) and donations to sanitize their name and distract the public from their role in the deaths, injuries, and the ruin of millions, worldwide," said the statement signed by Dr. Jaime Galvez-Tan, Dr. Carmencita Reodica, Dr. Manuel Dayrit and Dr. Paulyn Jean Ubial.
The past DOH chiefs were joined by former PhilHealth President and CEO Alexander Padilla and former National Anti-Poverty Commission (NAPC) Undersecretary Florencia Dorotan in declaring that "tobacco companies are neither allies nor friends."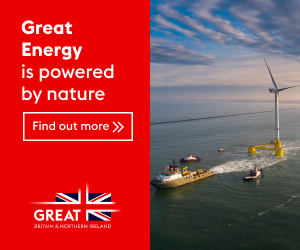 The statement, which expressed support for Joint Memorandum Circular (JMC) 2010-01 released by the DOH and the Civil Service Commission in 2010, was signed by more than 40 organizations, including the Philippine Medical Association (PMA), Philippine Pediatric Society (PPS), Philippine Society of Public Health Physicians (PSPHP), and the Private Hospitals Association of the Philippines, Inc (PHAPi). JMC 2010-01 requires government officials to reject unnecessary interaction and engagement with the tobacco industry, given the tobacco industry's history of interfering with public health policies.
The group also called the tobacco companies' CSR as 'PR' or 'public relations stunts.' "[T]he tobacco industry should be held liable for smokers and non-smokers being more susceptible to severe Covid-19 symptoms due to respiratory problems and comorbidities caused by tobacco products and secondhand smoke," the statement urged.
"[A]nnually, 117,000 Filipinos die from tobacco-related diseases," according to the group. "No donation from the tobacco industry can account for the 210 billion pesos annual economic loss due to tobacco-related hospitalization and productivity losses," their statement also said.
The group urged government officials to comply with the DOH-CSC JMC and reject any interaction with tobacco companies and their fronts.
Protect youth—AER
In celebration of World No Tobacco Day, the Action for Economic Reforms (AER) meanwhile, urged senators to protect the health of Filipinos by passing legislation that strengthens the regulation of electronic cigarettes and heated tobacco products (HTPs), protecting the youth from these harmful products.
Both houses of Congress are currently discussing measures to amend Republic Act 11467, a law passed early in 2020, that introduced taxes for electronic cigarettes and heated tobacco products.
The current version in the House of Representatives carries several provisions which actually dilute the gains from Republic Act 11467, said the advocacy group.
"Instead, we should give the law ample time and opportunity to take off and achieve its goals. The proposed changes are biased towards the e-cigarettes and HTPs' manufacturers' misleading marketing that these novel products are tobacco cessation tools," the AER stated.
Tan and Ubial, meanwhile, have called on the House of Representatives to reconsider passing House Bill (HB) No. 9007 which aims to lower the age of access to e-cigarettes and allow flavors which have been proven to appeal to children.
They also urged all congressmen to heed the strong policy of the Duterte administration against e-cigarettes.
"We need to learn from the experience of the US in 2018 when the Surgeon General declared an epidemic on e-cigarette use among the youth," said Ubial, the first health secretary appointed by President Duterte.
Ubial noted a report from the US Centers for Disease Control that between 2017 and 2018 alone, the number of youth who used e-cigarettes went up by 1.5 million.
She explained that the Philippine government, right before the Covid-19 pandemic, had taken the right stance against e-cigarettes by increasing the legal age of access to these harmful products from 18 to 21; and even banned flavored e-cigarettes that appeal to children.
"If Congress will reverse these gains, it only means one thing: we are gambling [with] the lives of our children, with the government ushering in a new generation of nicotine addicts," Ubial added.
MMDA raising awareness
The Metropolitan Manila Development Authority (MMDA), meanwhile, said that it is committed to help raise awareness on tobacco control, highlighting the ill effects of smoking to the public.
MMDA Chairman Benjamin "Benhur" Abalos Jr. said the agency joins the nation in the observance of "World No Tobacco Day" today, with this year's theme "Commit to Quit."
"We must unceasingly promote a healthier environment and encourage tobacco users to quit smoking as the public deals with stress especially during this unprecedented times brought about by the Covid-19 pandemic," Abalos said.
The MMDA, likewise, is working with all local government units in Metro Manila in monitoring compliance on advertising and promotion, selling and display, and use of tobacco in public establishments, particularly near school premises.
"We really have to work hand-in-hand. Hence, we encourage all the Metro Manila mayors to strictly enforce their respective ordinances prohibiting smoking on public places," he added. Smoking is prohibited in public places such as schools, playgrounds, health facilities, stairwells, public-utility vehicles, transportation terminals, food preparation areas, among others.
For her part, Dr. Loida Alzona, director of the MMDA Health and Environmental Protection Office, urged all smokers to permanently quit tobacco consumption that she said cause serious health problems.
"There is a need to protect our present and future generations from the devastating consequences of tobacco use. Let me also remind the public that secondhand smoke is as dangerous as smoking," Alzona stressed.
To further promote smoke-free public transportation terminals, "No Smoking" signages will be posted on all Edsa Busway stations in coordination with the Department of Transportation.
Image credits: Ilkin Guliyev | Dreamstime.com