TRIMOTORS Technology Corp., the exclusive distributor of Bajaj three-wheelers in the Philippines, levelled up its game with the recent release of the all-new Bajaj RE. Also introduced was the company's new campaign "Bagong Biyahe: Aarangkada na with Bajaj." The all-new Bajaj RE comes with additional advanced features that will surely please its customers.
Over the years, Trimotors paved the way for technologically advanced three-wheelers such as the Bajaj RE, Bajaj Maxima Z, and the multi-purpose Bajaj Maxima Cargo. The company also joined exclusive bike shows and showcased a designed piece of art pleasing to the eyes of spectating crowds. Even Bajaj three-wheelers didn't escape the eyes of such creative art-hungry enthusiasts and owners. Bajaj's symmetrically arranged and factory-built three-wheeler is not just a crowd favorite. Because of its aesthetically pleasing physique, it also has better potential in performance when driven along the country roads.
Newest upgrades of the all-new Bajaj RE
There's a new sleek dashboard with an MP3 player that will provide passengers with endless entertainment while on the road. The new rear seat metal door will provide added safety and security to passengers. Further, there are the latest stylish ergonomic seats with a design for the best comfort and functionality.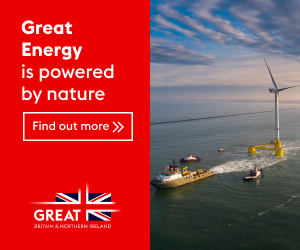 As for passenger's better view and visibility, there's the updated Symmetrical Transparent Hood on both sides. Then, of course, a smoother engine performance thanks to the 198.88cc DTS-I FI engine with a silencer assembly mounted on the engine crankcase with an enhanced timing chain, resulting in minimized noise and vibration.
Priced at P182,888.00 SRP, the all-new Bajaj RE is available in Yellow, Blue, Red, White and Green. To know more about Bajaj RE, the customer may access the company's social media page via fb.com/BajajPhilippines or its web site www.bajaj.com.ph.
The first custom-made Bajaj RE for PWD
Meanwhile, also launched was the brand's first custom-made Bajaj RE for PWD. Comfort and safety are the primary considerations when purchasing a vehicle. With the currently emerging trend for the use of last-mile transportation, Bajaj RE is a top choice regarding those two components. Besides, owners can also personalize their three-wheelers according to their liking and creativity.
Pinoy's attraction towards customized rides has been building a culture. Still, out of many bike builders, only a few have impeccable dedication, passion, and enthusiasm for the craft in the industry. One of those is no other than the first Pinoy to land the world of custom car and motorcycle building in Japan, Yokohama Hot Rod Custom Show by Mooneyes—Jeffrey "Pong" Ylagan of Ylagan Kustom. Coming from the family of skilled and expert industrial fabricators of foot pump model air guns and developer of dentist chairs, safe to say, talent indeed runs in his blood.
Ylagan's vast knowledge in motorcycle fabrication bagged him awards from numerous competitions he has engaged in. Upon realizing Japan's prioritization of disabled persons, he figured out how turning his passion into a cause would greatly help a community close to his heart—the PWD community. His insightful thinking made him realize how Bajaj RE would be an excellent fit for his so-called Advocacy Project.
According to Ylagan, the Bajaj RE is a suitable vehicle for the orthopedically disabled aside from being legal to operate on the roads.
Moreover, it is safe and secure for the PWD driver given its symmetrical built, fuel efficiency and powerful engine performance to carry the additional weight brought by the customization. Though the Bajaj RE PWD Transport Vehicle is still in its prototype stage, it already comes with five main modifications to meet the needs of its riders.
It has a door that doubles as a rectangle ramp to help the driver get in the vehicle. There's also a rotating floor with grip tapes to keep the wheelchair in place while driving. Easy access controls are in place. One is on the dashboard area, and there are prominent PWD signages on both sides of the vehicle and at the rear. Ylagan's creation only proves how versatile he can be as a custom bike builder. He has brought to life an authentic equalizer for the underrepresented sector, which promotes inclusivity in the transportation landscape in the country.