THREE Filipinos—flyweight Marvin Tabamo, lightweight Jere Samuel Dela Cruz and light welterweight John Panuayan—opened their campaign in the Asian Boxing Confederation (ASBC) Asian Elite Men and Women Boxing Championships on Monday in Dubai.
Tabamo fought Afghanistan's Ramish Rahmani, De la Cruz took on Sri Lanka's Jeewantha Wimukthi, and Panuayan clashed with the host country's Majid Alnaqbi.
The fights staged at the Le Meridien Hotel bubble were to start at 10 p.m. (Manila time).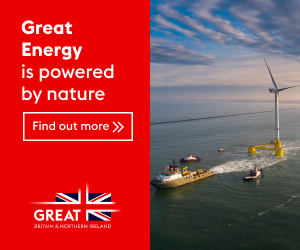 Tokyo Olympics-bound Eumir Felix Marcial was seeded No. 1 in the men's middleweight class. He drew an opening-round bye and will climb the ring in quarterfinals on the Wednesday against either Iraq's Ridha Talib Jabbar or Mongolia's Otgonbaatar Byamba-Erdene.
Josie Gabuco, the women's light flyweight defending champion, was also the top seed in her category. She also drew a bye and fights either Sri Lanka's Rasmika Ilangarathha or Uzbekistan's Gulasal Sultonalieva in the semifinals.
Maricel de la Torre tangles with Huswatun Hasanah of Indonesia in women's lightweight quarterfinals fight on Wednesday.
"We have a good draw and everyone has a chance to prove himself or herself—and I think they can," said Roel Velasco, the Barcelona 1992 Olympics bronze medalist who has served as an Association of Boxing Alliances in the Philippines (Abap) coach for 21 years. "They are all working hard to win here."
The spotlight will be on Marcial, especially his fists which have a bad habit of swelling and hurting after every fight.
"We know how Eumir [Felix Marcial] prepares and his punches look very great," Velasco said. "We will know what he lacks after his fight, but so far he has a great chance of winning here." "His knuckles are doing well so far during the mitts," said the 51-year-old Velasco. "He just needs proper bandaging and wrapping."
Abap President Ricky Vargas said the Dubai tournament provides the boxers an ideal international exposure also geared toward the Hanoi 31st Southeast Asian Games set from November 21 to December 2.
"It will give them a great exposure prior to the SEA Games and at the same time, it will gauge Eumir's competitiveness for the Tokyo Olympics," Vargas said.
A total of 150 boxers from 17 countries—Afghanistan, Bahrain, Indonesia, India, Iran, Iraq, Kazakhstan, Kyrgyzstan, Kuwait, Laos, Mongolia, Philippines, Qatar, Sri Lanka, Tajikistan, United Arab Emirates and Uzbekistan—are seeing action in the tournament.
A total of 20 gold medals are at stake.