The Business Process Outsourcing (BPO) industry signed a Memorandum of Agreement (MOA) with the Quezon City government to inoculate 67,000 BPO workers working in 29 firms in the city.
The MOA was signed by the representatives of the IT and Business Process Association of the Philippines (IBPAP), Contact Center Association of the Philippines (CCAP), the Healthcare Information Management Association of the Philippines (HIMAP); and Quezon City Mayor Joy G. Belmonte.
Through the partnership, the local government unit (LGU) will facilitate and expedite the inoculation of qualified IT-BPM employees who report to offices located in Quezon City. The MOA also gives healthcare workers from the participating companies the option to volunteer and assist in the administration of the vaccine.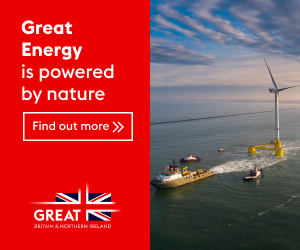 "This is the first partnership of its kind and we hope that this will serve as a template for our ongoing efforts with other LGUs. Early access to the vaccine is really top-of-mind for our sector and as such, we are dearly and immensely thankful to the leadership of the Quezon City Government," said IBPAP President & CEO Rey E. Untal in a statement.
The collaboration runs in parallel with the IT-BPM industry's participation in several tripartite agreements to procure over a million doses of AztraZeneca, Moderna, and Novovax.
IBPAP said these vaccines are going to arrive towards the latter part of the second quarter and continue throughout the second half of the year.
Belmonte hopes that by working with the IT-BPM industry through IBPAP, CCAP, and HIMAP, Quezon City will be able to further its unified objectives of helping the Philippine economy recover.
This can be done by hastening and decentralizing the vaccination process and maximizing its resources so there are more venues and more healthcare workers to accelerate the whole endeavor.
"I am proud of the many alliances forged between Quezon City and the private sector in the past year to battle the health crisis. It's an indication of good governance, and trust from constituents and stakeholders," Belmonte said. "More importantly, it will exponentially speed up and expand our various initiatives to address the pandemic."
The IBPAP is the enabling association for the information technology and business process management (IT-BPM) industry in the Philippines serving as a one-stop information and advocacy gateway for the industry.
With over 300 industry and support-industry members, and six associations, IBPAP plays a pivotal role in sustaining rapid growth of the IT-BPM industry by working to ensure an enduring supply of high-quality labor, supporting service innovation, and providing country visibility.