When the Covid-19 pandemic struck last year, the WFH acronym or "work from home" became a byword for many office workers. But long before that, The Farm at San Benito has been advocating a different kind of WFH among workers stressed by the urban jungle's daily grind—Wellness, Fitness and Healing.
And with the lingering health crisis which won't go away anytime soon, this unique work mode has become more enticing. People look for ways to balance the need to work safely and improve their physical well-being by strengthening immune system and preserving mental health.
Now that the Covid-19 vaccine is available, this eco-luxury health resort is offering medically supervised treatments to boost the immune system to help the body's defenses react well.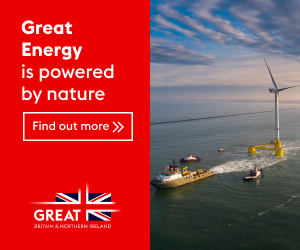 The specifically designed Immune Support Program covers Covid-19 testing, medically-supervised holistic treatments, nutrient-rich organic vegan food and drinks, microbiome nourishment, and mindful movements, among others. It also covers includes psycho-emotional sessions that attend to the guests' mental health and emotional state.
It also offers the Post-Covid Recovery Program for those infected with the virus with an extensive regimen which brain biofeedback, live blood analysis, colon cleansing, vitamin infusion, liver compress, energy healing, immuno cell renewal, ozone therapy, and a host of functional fitness activities.
The Farm also recently partnered with Living Life Well Medical Group offering Cigna Global Healthcare-accredited services and treatments for pain and mental-health issues which are prevalent during the pandemic.
The pain management program focuses on work-related diseases and chronic pain, and helps with the symptoms while addressing the problem's root causes.
Meanwhile, the mental-health management helps with work-related depression, stress, and anxiety, which can be availed through telemedicine to assure patient confidentiality.
Since opening more than two decades ago in Lipa City, its healing journey is focused on the pillars of diagnosis, cleansing, nourishment, repair, and sustenance to help the guests' bodies return to their ideal balanced state and achieve holistic optimum wellness.
Beyond the pandemic, it also offers natural and holistic medically supervised health programs that address prevalent lifestyle illnesses, such as diabetes, obesity, hypertension, chronic pain, hormonal imbalance, stress, and depression.
Programs are carefully planned and conducted by internationally trained integrative medical doctors, nurses, spa therapists, nutritionists, living food experts, fitness coaches, and yoga teachers.
It also has a wide array of programs on health optimization, cellular health, non-invasive aesthetics, and executive wellness health, and other unique offerings in a tropical resort setup.
For those who want a secluded "work from hideaway" setup, The Farm has customized a workation package where long-staying guests can blend remote online work and wellness. Visitors can also feast on gourmet vegan meals at Alive! Restaurant and seafood dishes at Pesce, an intimate poolside al fresco dining area with acoustic musicians.
And for families who simply want a beyond-the-usual getaway, the resort is a viable alternative with its numerous swimming pools, aqua therapies, spa facilities, fitness gym, well-manicured green trails ideal for walking, jogging and biking.
Visitors can get peace of mind as The Farm at San Benito has put up its own on-site Covid-19 testing center where guests are required to undergo the antigen nasal swab test before entering the premises. Such strict health protocol is the first of its kind in the country, which has made the resort Covid-free since reopening in May last year.
Moreover, guest and treatment rooms are sanitized by Sanivir Smoke which is proven by international laboratories to kill coronavirus on all surfaces and in the air.
A sprawling 48-hectare lush green jungle, stunning view of majestic mountains of Batangas, and organic gardens, its enviable setting immediately draws the natural healing touch of Mother Earth.
Moreover, its bespoke suites and villas, recreational facilities, world-class health services, not to mention the Filipinos' nurturing touch, the property has become a perennial recipient international accolades, including "The Best Medical Wellness Resort in the World" by The Asia Collective.
Now a part of the prestigious Nepal-based CG Hospitality global brand, it is the pioneer and iconic resort which blazed the trail of the country's wellness tourism industry, and inspired the integration of health-oriented services among hospitality establishments across the archipelago.
With the life-changing journey to wellness The Farm is advocating, we will surely never look at all-too-familiar WFH the same way again.