WE all thought and hoped that the worst would be over after 2020. Nobody expected that there would be a bigger surge of Covid cases this year which would claim more lives, many of them dangerously creeping closer and closer to our own circles of friends and loved ones. Just this past week, we were stunned by successive news of friends in media passing on.
As I write this, we have just completed a two-week series of tributes, masses and novena prayers for our dear friend and colleague—Alfonso "Butch" Severino Raquel, Jr., who passed away on April 20, 2021, leaving his family and all of us and his various groups shocked and deeply saddened by his sudden departure, something none of us were prepared to face.
Because Butch had worked for so many companies and organizations and was a constant presence in all of the groups he had been an active part of, it seemed natural that these same people, everyone who had been a part of his life, would come together to quickly organize online get-togethers in the form of Viber messages, virtual tributes, masses, prayers and simply, sharing what his life was to us. And how he touched us. Someone commented that probably that became our way of coping with the grief. To be with the other friends of Butch, albeit virtually.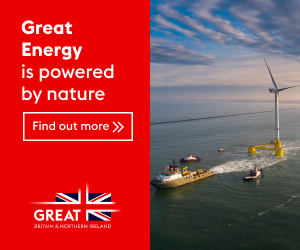 It's amazing how many groups Butch had been a part of. First was his Ateneo alumni group—his classmates from elementary to college and his regular companions at all the Ateneo basketball games where he had apparently been a major supporter and regular court frontliner. Then he had his daily "industry groups" composed of media and PR practitioners for each day of the week Monday to Friday, such as Marichu Villanueva, Tony Lopez, Ariel Ayala and the late Jun Icban. Aside from that, he had a core group of friends composed of the late journalist Neal Cruz, Claire de Leon Papa, and two other friends also from the industry who called themselves the "Saturday group" because every Saturday, they would meet at 11:30 a.m. for lunch and just eat, talk and have fun about everything.
Butch had also been a 5-termer president of the Public Relations Society of the Philippines (PRSP) and in the last 15 years, he had also joined our smaller group of seasoned (read: veteran) PR practitioners in the International Public Relations Association (Ipra) Philippine Chapter to which I had invited him. We would have monthly lunch meetings. For work, he had also been part of two of the country's top broadcast networks—as news director for ABS-CBN, and as corporate communications head at GMA 7. His career was stellar. But it was his love for friends and family that put him in a pinnacle only he could occupy.
Butch was a part of so many groups and yet he also cared extremely well for his own family starting with his mom, his sisters and his son and grandchild. In short and with no exaggeration, Butch was literally someone who spent his life contributing a good part of himself to each of his groups.
A consistent description of Butch was this: He loved food, he loved friends, and he spoiled his family members. Plus we all looked forward to his early morning texts that would wake us up at exactly 5 a.m. to give us the daily readings, scriptures and Jesuit reflections. If I were to summarize Butch in 5 F's, it would be: Food, Friends, Family, Fun and Faith.
What floored me during all the tributes to him was my realization that Butch was a good and thoughtful friend/brother/colleague/boss/person to everyone, whether it was a sister, a niece or nephew, a staff of his whom he mentored, a high school classmate, a former co-worker and even the hard-nosed media whom he dealt with regularly; they all considered him a close, generous and reliable friend who would go out of his way to do something for them.
And there I was, thinking that Butch and I had a special connection. That he always thoughtfully made me laugh with his wise cracks and comments about people we knew and I assumed he meant it only for me! But after hearing from his thousand and more other friends, I realized that it was a gift which Butch evenly applied and shared with everyone, not only to me. He was everybody's good friend who willingly linked us with each other.
Claire de Leon Papa, his Saturday group core member, one of his longest (and I believe, the closest female friend of Butch) who was practically with him in all his other industry and PR groups, had this most endearing story to share: "Our core group was like a small, very tight family. Age was never an issue with us because whenever we got together, it was always pure fun. We had a routine. I was always the organizer and I would decide where we would go, who will be invited, and most importantly, what food to order. That was always a top concern—the food! Food was an essential part of our friendship but actually it was being together that was far more important. Food was just the reason to get together. We could be in a carinderia in Binondo, a fast food place in Makati or in an elegant restaurant of a hotel, it did not matter. Many times, the places we ate in would already turn off their air conditioning and would put up the chairs on the tables, but we would still be there talking endlessly.
Butch trusted my taste in dessert. Meals were not complete without desserts and that was the first thing he would look at in the menu because he knew dessert is a must for me. Even if he was diabetic he always made sure we had dessert. He loved Mario's. He introduced Mario's gambas to me and he also taught me that paella is best matched with callos and bacalao and that their Vigan longganisa is best if it's a bit sunog. In Alba's he loved their paella and cochinillo even if it was not good for him. He taught me how to appreciate Annabel's Goliath burger. As an organizer of our get-togethers he taught me the value of taking note of one's health condition. Like Splenda is important for diabetics like him. I had accompanied him several times to the emergency room when he didn't feel well. We were quite worried when he decided he would undergo a kidney transplant. Thank God he found a match. And he lasted for several years. We were privileged to have his company for all those years. Our last messages to each other while he was in the ICU was about food. I gave him a "prescription" and it was all the decadent food he will never be able to eat while in the ICU. Well, now he must be having a feast that he deserves with all our other dear departed friends. A Feast fit for a very good friend whom we shall never forget."
So how do we say goodbye to a good friend? We don't. We simply remember him for all the happy moments he gave us. Personally, I will review and savor our thread of texts dating as far back as 2018 (I don't erase my texts). And I will smile at his funny and witty one-liners.
No goodbyes, Butch Raquel. We have all learned and thank you for your basic secrets of "food, friendship, family, fun and faith."
PR Matters is a roundtable column by members of the local chapter of the United Kingdom-based International Public Relations Association (Ipra), the world's premier association for senior communications professionals around the world. Joy Lumawig-Buensalido is the president and CEO of Buensalido & Associates Public Relations.
PR Matters is devoting a special column each month to answer our readers' questions about public relations. Please send your questions or comments to askipraphil@gmail.com.