Over a year after The Voice Kids sensation, Angel Andal released her debut single, "Sandalan" and was featured in SoundStrip's Live and In Quarantine, an all-new interpretation of the riveting pop-rock ballad composed by writer-musician Yugel Losorata has emerged.
While the original recording's stop-and-go and slightly bluesy arrangement served as a showcase for the already powerful vocals of the 14-year old Angel, Noela's more seasoned pipes provide the new uptempo version with a soaring, anthemic feel.
Yes, her name may not ring a bell to a lot of people but if Noela sounds like a very experienced singer and performer, it's because she is.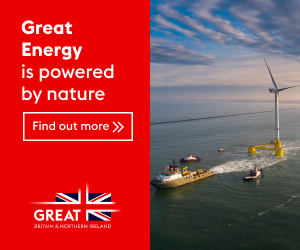 The 25-year old native of Bacoor, Cavite has in fact, been singing professionally since she joined Eat Bulaga's Pambato ng Videoke competition in 2011 where and won P15,000. Three years later, she was adjudged champion in a corporate-sponsored competition.
Performing overseas has further fine-tuned not only Noela's singing but also her strong and confident stage presence which allowed her to develop a sultry, sexy image as reflected in her showstopping official music video for "Sandalan."
The official music video for "Sandalan" features a mansion for a setting that complements Noela's look and imposing aura. Dressed in white and then in black, the diva-ish performer pours out her emotions in the song. The clip exudes a fairy tale vibe as Noela is partnered with a dashing prince-like dude, before she is later seen performing with the Apat Band, the same set of musicians heard on the record.
Directed by Ramie Seron, the music video was shot on location in Tarlac following pandemic protocols.
Asked about her thoughts on the song, Noela described her interpretation of "Sandalan" as produced by livelihood and talent advocate Pat Achas, as "a representation of a strong, brave and dependable woman who will and can do anything for someone she loves, whether it's a person, her passion or her dream."
"It is a reflection of what I can do as a woman and it is a song of power and bravery," Noela further declared.
Looking back on her passion for pop music, Noela shared that it all started with her admiration for Britney Spears and remembers memorizing the latter's debut album when she was only four years old. She also recalls studying the hits of Aegis and Regine Velasquez, OPM icons known for their powerhouse vocals.
An alumna of the Polytechnic University of the Philippines where she earned her degree in public relations, Noel said that her desire to pursue a career in music had the unequivocal support of her friends.
"My friends always support and encourage me to pursue my singing career and I owe it to them that I kept trying. I am totally happy, fulfilled and proud of my career choices."
Asked about her experiences in performing abroad, Noela laments that it's unfortunate that there are many talented Filipinos who are more appreciated outside the Philippines than in their own home country.
"Mas maraming nakaka-appreciate ng performers and musicians abroad than here sa atin. Maybe because most Filipinos can sing. Foreigners like to hear soft music not unlike here na kapag hindi mataas ang boses mo, hindi ka makikilala."
Noela Amparo hopes to change all that starting with "Sandalan" but even before she recorded the song, the indefatigable performer has already developed her own following through her own live streaming channel called Apat TV. In this platform, Noela posts her travels across social media platforms, and sings classic hits with her musically inclined father.
Just like Angel Andal's original recording, Noela Amparo's version of "Sandalan" is now available on major streaming platforms. Watch the official music video here: