The Philippines's public credit registry and repository of credit information was recently awarded by a London-based publication for its efforts to advance inclusivity in the country's credit environment.
Credit Information Corp. (CIC) was recognized in the recent awards by Global the Business Outlook (GBO) magazine for "Excellence in Credit Reporting" under the finance category.
According to the CIC, the GBO is a publication based in the United Kingdom capital "that recognizes innovations, achievements and strategies within the global business community, covering sectors on banking, finance, insurance, brokerage, technology and leadership, among others."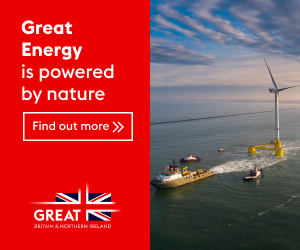 "They contacted us and relayed to us that their research team has found CIC's efforts in the Philippines as highly recommended for the GBO Awards 2021," CIC Senior Vice President for Business Development and Communications Aileen L. Amor-Bautista said. "This is indeed another milestone for the agency, especially at a time when we are struggling with budget and batting for greater subsidy."
The CIC is the only institution from the Philippines that won in this year's GBO Awards.
Last year, four banks in the Philippines won in the GBO Awards under the banking category. This includes Robinsons Bank as the "Fastest Growing Commercial Bank", Bank of the Philippine Islands (BPI) as the "Best Investment Bank" and "Best Trade Finance Bank", CIMB Bank Philippines as the "Best Consumer Digital Bank" and Asia United Bank as the "Best Cash Management Bank."
"This is the first time for CIC to receive such accolade and we are honored and grateful to the Global Business Outlook for recognizing the vital role of the credit registry in the country's financial system," Bautista said.
As of date, around 20 percent or 112 out of the CIC's 585 submitting entities in production—or the financial institutions submitting live credit data of their clients to the CIC database—are already registered as accessing entities.
"The wealth of data that we manage and provide from a diverse set of contributors can lead to streamlining and simplifying loan processes for individual borrowers, MSMEs, cooperatives, and even overseas Filipinos," Bautista said.