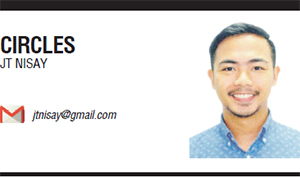 Mono8 Gallery dives into the world of crypto art with its new, groundbreaking exhibition ahead of Art Fair Philippines 2021, which in itself will focus on NFTs, or non-fungible token.
The Manila-based art space unveiled last week OBJKTion! Alternative #CleanNFT Exploration. Curated by Gwen Bautista, the show serves as the first-ever exhibition of new media works as NFTs on the Tezos blockchain in the Philippines.
"OBJKTion! Alternative #CleanNFT Exploration looks into the multifaceted nature of what it means to be in the 'alternative sphere' of contemporary art, where artistic production is usually defined by the fabrication and creation of actual tangible objects. Thus, asking what does the future hold for artistic practices that reside in the virtual realm?" the exhibition note reads.
While NFTs have taken the art world by storm, the processes involving these digital collectibles are raising environmental concerns. Generating and selling NFTs, for instance, require massive amounts of computing power, which, of course, produces enormous quantities of greenhouse gases.
In a story by Quartz, titled "The carbon footprint of creating and selling an NFT artwork," it is said that a physical artwork, or print, "would have to be bought and sold at least 91 times to be as carbon-emitting as one average sale of an NFT." The article added that "driving a car 100 miles releases just 20 percent of the emissions of the average NFT sale."
This is why Mono8's new show is subtitled Alternative #CleanNFT Exploration. The exhibition explores NFTs on the environment-friendly Tezos blockchain, an open-source network that uses a "Proof of Stake" mechanism in transactions and smart contracts.
As opposed to the "Proof of Work" system that most of the popular NFT-minting web sites run, the "Proof of Stake" system is touted by proponents as being "99-percent more energy efficient." The method randomly awards users the ability to add new blocks based on how much cryptocurrency they own, not on how much computational work they can do. The tweak brings down the carbon footprint of the average NFT "to around 2.11 kg CO2, or about the same as mailing a physical piece of art cross-country," as stated in the Quartz story.
Featured in Mono8's OBJKTion! Alternative #CleanNFT
Exploration are 10 artists working in digital formats.
One of the participating artists is Patrick Jamora, a graphic designer and photographer who creates NFTs by merging his work and typography with repurposed images from public domain historical archives. Jamora presents three sets of works for the show that breathes digital modernity into the vintage.
Another artist featured in the show is Marlon Hacla. The programmer/author explores artificial intelligence as a tool for understanding artistic subjectivity and creative human agency. Hacla presents four artworks for the show that are created using generative adversarial network, or GAN.
The technology is an algorithmic architecture that generates new, synthetic instances of data that can pass for real data—from images to videos and even voice. For the Mono8 show, Hacla presents Amorsolo Dream No. 1 and Martina, which are generated using a GAN trained on Fernando Amorsolo's paintings. Hacla also presents a piece using a GAN trained on children's book illustrations and another trained on vintage maps.
The other participating artists for OBJKTion! are Adi Dela Zufall, Apol Sta. Maria, Bjorn Calleja, Geremy Samala, Jon Deniega, Mac Andre Arboleda, Manuel Arabit, and Mirjam Dalire. Aside from the featured artworks, the online exhibition (www.mono8gallery.com/objktion) also presents a "Learning Resources" page with tutorial videos, articles, and podcasts related to NFTs and Tezos.
Mono8 Gallery will also be presenting four shows in Art Fair Philippines 2021.
There will be two solos of emerging female artists, Celine Lee and Victoria. In Artificial, Lee will showcase textile works produced from generating cracks on a virtual mesh using 3D software. Meanwhile, Victoria's The Beginning After the End will offer visually stimulating images created from experimenting with spontaneity and chance.
Also lined up for Mono8's Art Fair slate is a group show, titled All to the Present. There will also be an exhibition of video works of new media artists from the Asia-Pacific region. Titled Point of Selection, the showcase will be curated by Japanese-American artist Kelli Maeshiro. To be showcased as well is a hulking 16-foot painting by Clarence Chun.
Art Fair Philippines 2021 will run from May 6 to 15 at www.artfairphilippines.com. Access to the fair is free of charge.