THE answer to government's problems on returning overseas Filipinos amid the economic and health crises may lie in a Chinese proverb: "To know the road ahead, ask those coming back."
And those coming back were considered modern-day heroes; and they number to over half a million—519,566 overseas Filipino workers (OFWs), to be exact, as Labor Secretary Silvestre H. Bello III told President Duterte last April 19.
In the good old days, from countries near and far away, these "heroes" whip out wallets to wire home their wherewithal to their motherland.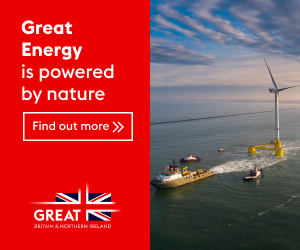 Families whoop as worries on wealth are wiped away and wishes for a better life are whisked into reality. Market confidence is bolstered as remittances buttress the country's dollar reserves—buoying up such financial reservoir should national economic growth wither.
But, as Mary Hopkin sang, those were the days many thought would never end. The coronavirus disease of 2019 started the end of these days.
Still in the process
BASED on the transcript of the "Talk to the People of President Rodrigo Roa Duterte on Covid-19 last week, Bello said that out of the 3,497,261 documented Filipinos living and working overseas, 19 percent or 647,827, were displaced because of Covid-19.
"Meaning, they lost their job or even if they did not lose their job, they could not earn a living because they were prevented from reporting to work because of Covid-19, Mister President."
Of those displaced, Bello said the government was able to repatriate about 519,566 OFWs through a P5-billion fund. This meant the government spent on the average around P9,623.40 for the repatriation of an OFW.
The chief of the Department of Labor and Employment (DOLE) said the remainder of the 647,000, or about 49,000, are "still in the process of repatriation."
Bello said that around 78,519 opted to stay on-site.
"It's not because they don't want to go home but because many of them got vaccinated," he told the April 19 forum with Duterte, noting that many of these are in countries in the Middle East.
"So with the vaccination, the opportunity for reemployment was very high, so they opted to stay," Bello said.
The Labor Chief noted that of the more than 3 million documented OFWs, 19,148 were infected with Covid-19 and 950 of them died. On the bright side, Bello said that 10,466, though were infected, have fully recovered.
OFW hopes
IN a Facebook group called "Returning OFWS," migrant workers complain of cancelled flights. They share photos of returning Filipino workers in chartered or mercy flights. They highlight the despair but cite the patience while waiting to be released from quarantine facilities (within seven days to 14 days, as medically advised).
They express longing to be with their loved ones here even though the number of Covid-19 cases has reached the millionth-mark.
Their thirst for home will see them meet up with struggling business activities, cash-strapped compatriots and widespread joblessness. That's the homeland they want to come back to; still with the reasons that made them leave in the first place.
The Philippine government had no choice: it is duty-bound to bring some of these "heroes" home. To this day, the government agencies servicing migrant workers handle returnees' quarantine and safe return journey, as well as provide some financial help.
Fourteen months since the first pandemic-induced repatriation of Filipinos (coming from Wuhan, China), return migration remains a problem for the Duterte administration.
The biggest problem of the Overseas Workers Welfare Administration (OWWA) is the repatriation of our OFWs, Bello told Duterte last April 19.
"And in order to bring [them] home, repatriate our OFWs, which includes airfare, sea-fare, land-fare, hotel expenses serving as quarantine accommodation, food and financial assistance, our OWWA spent P11,466,874,371."
Land, air, sea
IF OFWs wish to come home, they reach out to the nearest Philippine embassy or consulate and express intent to join a flight. They can also reach out to the government through social media pages such as "OWWA Quarantine Operations" and "OFW Help" (by the Department of Foreign Affairs).
On the journey home, returnees get fetched to join the scheduled flight, and then receive food and hygiene kits. The Philippine government primarily shoulders the costs of the flight home, even as the Migrant Workers Act (Republic Act 10022) mandates recruitment agencies to co-finance the costs of repatriating the workers they hired.
Upon arrival in the country's international airports, the returnees' profiles get recorded and they are asked to register to an online system called "OASIS," or the OFW Assistance Information System, by the DOLE and its attached agency OWWA. And before being sent to designated quarantine facilities such as hotels, motels and inns, returnees receive arrangements for swab testing in the quarantine facilities (six days after arrival, as per current regulations).
After quarantine, whether one gets positive or negative, the returnee migrant worker is then transported—by land, air and sea—to her or his community of origin.
Integration, loan
ALL these procedures are shouldered by OWWA, with funds from the national government through Republic Act (RA) 11429, or Bayanihan 1, and RA 11494, or Bayanihan 2, OWWA Administrator Hans Leo J. Cacdac said last April 10.
These services are on top of a one-time financial assistance (P10,000 or $200) that OWWA gives to affected OFWs sent home, stuck at home and still abroad, through the Abot Kamay ang Pagtulong (help on-hand), or Akap, program.
OWWA had even collaborated with private companies to offer returnees entrepreneurial training and livelihood packages, like a program with a carbonated-drink manufacturer where women returnees get trained and open sari-sari (hodge-podge) stories that become wholesalers or retailers of the manufacturer's products.
Departments engaged
HANDLING returning and repatriated migrants has already become an entire government's burden. Never in the history of the country's involvement with overseas migration have so many government offices became involved with returning overseas Filipinos.
The droves of repatriations prompted the Inter-Agency Task Force on Emerging and Infectious Diseases (IATF) to designate a "Task Group" on the Management of Returning Overseas Filipinos. Handling these returnees is from expressing intent to return (coming from their host country) to reaching her or his origin community in the Philippines.
Sixteen government agencies, eight of them departments led by DOLE and the Department of Foreign Affairs, all help manage the needs of returning overseas Filipinos (be it repatriated migrant workers, seafarers being brought home by their shipping companies, OFWs voluntarily coming home, or even vacationing Filipinos who permanently reside abroad).
As of April 10, Cacdac said that nearly half a million OFWs and returnees received money from the AKAP.
OWWA relies on the funds mandated by Bayanihan 1 and 2 to render its services to returnees. Its trust fund (worth some P18.3 billion) bankrolls the economic reintegration programs under OWWA's aegis, says Cacdac.
Recently, Bello appealed to Duterte to lessen the number of quarantine days for returning OFWs given financial constraints. But after hearing the medical explanations of epidemiologists, the President maintained the current 14-day quarantine.
Assistance, aid
BEYOND the assistance and facilitation during their return trips, returned overseas Filipinos have also been offered a menu of economic packages and business training services (the latter both face-to-face and online). Five departments, two line agencies, three government-owned banks and two state-run financial institutions have offered these business packages and loans.
OWWA and the National Reintegration Center for OFWs (or NRCO, attached under OWWA) offer the usual economic programs for returnees. For displaced or repatriated workers who are OWWA members, the Balik 'Pinas, Balik Hanapbuhay (BPBH) program gives them a maximum of P20,000 as start-up capital.
For OFWs incarcerated or who had died abroad, OWWA gives their families a P15,000 livelihood assistance through a Education and Livelihood Development Program (ELDP).
If OFWs and their families are organized into groups (with at least 51 members), they can avail of up to a million pesos worth of capital, raw materials, equipment and business development assistance. This is through OWWA's Tulong Pangkabuhayan para sa mga Samahan ng OFWs (Tulong Puso).
OWWA's mother agency, the DOLE, also runs its own economic services. For a day, returnees can go to the nearest DOLE provincial or regional office and avail of a financial management seminar (FMS) and small business management training (SBMT).
If they wish to run enterprises after being trained, DOLE directs these returnees to its Livelihood Development Assistance Program (LDAP) which gives them a "business enterprise start-up kit" worth P10,000, plus technical assistance to prepare business plans.
The Agricultural Credit Policy Council (under the Department of Agriculture) had created a loan window for repatriated OFWs. The Expanded Sure-Aid and Recovery Project that gives returnees loans for agri-businesses of up to P10 million. Returnees also get agri-business training from the Agricultural Training Institute (ATI).
Revolving loan
THE Land Bank of the Philippines (Landbank), the Development Bank of the Philippines (DBP) and the Overseas Filipino Bank (a Landbank subsidiary) run the OFW Enterprise Development and Loan program (ELDP) credit facility, with revolving loan funds from OWWA. Returnees can borrow a minimum of P100,000 and a maximum of P2 million (for single proprietors) and P5 million (for a group of OFWs).
Under the Department of Trade and Industry, the Small Business Corporation launched HEROES ("Helping the Economy through OFW Enterprise Start-ups") as a P100-million credit window coursed through partner financial institutions. Returnees may borrow a minimum of P10,000 and a maximum of P100,000, with this loan being interest-free and not requiring any collateral.
Also under DTI, the Technical Education and Skills Development Authority (TESDA) had lured OFWs abroad and returnees at home to its free online training programs.
THE Department of Social Welfare and Development (DSWD) has included some returning OFWs in its Social Amelioration Program (SAP) when geographic communities are placed under enhanced community quarantine.
Innovation, amelioration
And if returnees want to open enterprises using technology, the Department of Science and Technology (DOST) launched iFWD PH, or "Innovations for Filipinos Working Distantly from the Philippines."
Separate from this set of economic packages for reintegration is another inter-agency effort, this time spearheaded by the Agriculture department. Last year, the DA, DOST, DTI, Tesda and the National Economic and Development Authority (Neda) released Joint Memorandum Circular 7 to unify agri-business related programs and services that target repatriated OFWs.
These economic packages and entrepreneurship training activities are rolled out through the regional and provincial offices of the departments concerned, like the DOLE, DTI or DA.
The weak link
FOR more than two decades, migration analysts remark that return migration and economic reintegration are the Philippines' "weakest links" in managing Filipinos' overseas migration. A 2012 study by De La Salle University's Stella Go for the International Labor Organization (ILO) said that "returning workers have been of less concern to the government over the years."
"For the longest time, the Philippines' reintegration services were the weakest component in the government's overseas employment program," the veteran migration researcher Go wrote.
But the Philippines is among the first migrant-origin countries to create official reintegration programs, American Alana Murphy wrote in a chapter for a freshly-released book. Yet Murphy thinks these reintegration services—from job referrals to entrepreneurship training and credit—still leave lots to be desired.
And with the Philippines still searching for data on which OFWs return home and what are their profiles, political scientist Jorge V. Tigno of the University of the Philippines-Diliman wonders if previous and ongoing reintegration programs have become effective aid for returnees.
Yield from assistance
"THERE has not been any clear assessment of how effective these 'entrepreneurial programs' (for returnees) are, especially at local levels," Tigno told the OFW Journalism Consortium. "So we are left with paper accomplishments for the sake of complying."
Tigno and fellow UP political scientist Jean Encinas-Franco were previously contracted by the OWWA to assess the agency's reintegration programs. They found that "a lot of the loans extended to OFWs and their families are not being paid back."
The two added that credit being extended and cash assistance being provided "are not that much to convince the returnees to stay permanently." Their conclusion came about even when OWWA had turned over the ELDP to LandBank and DBP in 2011 (with OWWA providing a P2-billion revolving fund).
All types
WHO returns home matters.
Alana's evaluative research showed many OFW returnees "have limited skills and capital and are largely unable to invest in, or contribute to, local development projects."
There are even five "types" of returnees, Japan-based migration analyst Jhemarie Chris Bernas finds in a 2016 survey for DOLE's Institute of Labor Studies (ILS). All these types of returnees came home during this pandemic.
There are returnees who are "struggling to be reintegrated," such as household service workers (HSWs), as they have a low level of preparation to return. There are also returnees "disengaged to be reintegrated:" they have insufficient level of preparedness to return, and may be willing to stay home and not return abroad, Bernas finds.
Some returnees are also "undecided to be reintegrated" since they would like to go back overseas. They're somewhat prepared for the return flight and, at home, they are "temporarily engaged" in salaried employment or business.
Others are "engaged to be reintegrated," meaning these returnees have "high levels of preparedness" to come back home.
A fifth type of returnees will be "undocumented workers" who were forcibly repatriated home and may also struggle in their reintegration.
Comprehensive approach
BUT regardless of which "type" of returnee comes home, Bernas tells the OFW Journalism Consortium return migration boils down to why they went abroad to begin with, as well as their duties for their families.
"For people with a strong family orientation, they are the ones who most likely to go back ahead of their retirement age," Bernas said. At the same time, Bernas thinks the family duties of OFWs may "become a barrier for their individual growth and (accumulation of) financial resources for self-improvement."
"This level of strong family connection can result in some overseas Filipinos deciding to go back to the Philippines despite the lack of financial security," Bernas adds.
Regardless of those who have returned, Tigno thinks around 70-80 percent of OFWs do not know these reintegration programs from the Philippine government. And with such lack of information, returnees "are left to fend for themselves," he adds.
Which is why Tigno still believes return migration and economic reintegration "continue to be the Philippines' weakest link in the migration front." That is even if today's pandemic has seen the mushrooming of economic packages and return migration assistance, already revealing a "whole-of-government" approach.
Training courses
THIS is why previous government initiatives and efforts by civil society groups prod departing or re-migrating overseas Filipinos to prepare for their return migration before their flights. The pre-departure orientation seminars (PDOS) by recruitment agencies and migrant NGOs usually lecture departing OFWs on reintegration and handling remittances.
Since the 1980s, migrant NGOs have ran entrepreneurship programs for OFWs. In the last decade, overseas Filipino associations have delivered financial education training —both catering to Filipinos intending to come home and those staying permanently abroad.
One-shot financial education seminars may be insufficient to actually change financial behaviors, Cristina M. Liamzon of Pilipinas-Overseas Filipinos Society for the Promotion of Economic Security (OFSPES) told the OFW Journalism Consortium. In cooperation with the Ateneo de Manila University (AdMU) and the nonprofit Wimler Foundation Hong Kong Ltd. for Social Progress, OFSPES conducts financial literacy, leadership and social entrepreneurship (FLSE) training courses to overseas Filipinos, leading to a diploma from AdMU.
"We have realized from our six-month, 12 session program (with four full-day, six-hour sessions are devoted to personal financial education) that there is a stronger chance that financial behaviors actually being altered with longer and more substantial financial literacy programs," Liamzon said.
Invest, save
THIS was what FLSE alumnus Dino Reyes (not his real name) realized. This returnee and former factory worker under South Korea's employment permit system (EPS) went home to their hometown in Cavite province last June, invested his savings and opened a food business.
FLSE's online classes staged prior to and during the lockdowns in Korea helped Reyes. "Given today's hardships, it pays that we are financially aware," he told the OFW Journalism Consortium.
"We need to save and prepare for the day that we come home."
While Tigno thinks most of returnees do not know what to do in their economic reintegration, the current pandemic had seen some returnees and repatriated workers do business.
But not all overseas Filipinos or even returnees can be entrepreneurs overnight, economist Alvin Ang explained. Ang also notes that overseas Filipinos to not expect business earnings to be immediately as high as their incomes abroad.
Opportunities
TODAY'S economic reintegration by returning overseas workers provides gloomy scenes. With the Philippines still in a recession, and new variants spiking today's COVID-19 surge, face-to-face business activities remain limited.
Online ventures mushroomed. Agriculture, an essential commodity in the pandemic era, emerged as a necessary venture for Filipinos. But with unemployment currently at 8.8 percent (as of this February), and locked-down Philippine communities await financial assistance from government, doing business may not be easy for all entrepreneurs currently.
Many Filipinos at home, their jobs and incomes stashed by Covid-19, are even looking for work.
It doesn't mean though that the entrepreneurial window is closed. Ang said there are still opportunities for entrepreneurs to do business, while Filipinos abroad can learn more knowledge —including entrepreneurship and money management— online.
Which is why knowledge about money for Filipinos abroad matters, says WIMLER Foundation founder and migrant advocate Leila Rispens-Noel.
Saving money, for example, "is not an easy thing to do, and needs discipline," says the former resident of The Netherlands. "What more for those low-skilled OFWs who earn only small salaries?"
"Except perhaps for the 'financially literate' OFWs, savings may not be a top priority for OFWs. They have to meet their families' basic needs," Rispens-Noel told the OFW Journalism Consortium.
No matter how
AS the country's "modern-day heroes" face tougher times ahead, the pandemic has taught returnees major lessons.
"For OFWs who have managed to save substantially, the loss of employment has not caused as much stress and anxiety. This is compared to those who have not adequately prepared and managed enough savings nor investments," Liamzon said.
Bernas recommends that returnees capitalize on the many economic programs and services being offered to them. These economic services for returning overseas Filipino workers is perhaps the most extensive in the country's history of managing overseas employment.
Get the assistance "no matter how small or big the amount (of assistance) is," Bernas said.
But for individual returnees, the pandemic may have changed their financial lifestyles in their reintegration here. The pre-pandemic era of sending and receiving more remittances may have to be controlled currently, says the former Korea-based migrant worker Dino Reyes.
"Our lifestyle should be within our means. We cannot always eat hearty meals and then next month you don't have money anymore," Reyes told the OFW Journalism Consortium.
"We have to think of the long term; we don't know until when this virus will affect us. We have to thus extend our patience here at home."
Hopefully, government would heed a Chinese proverb to know the road ahead for Filipinos coming back.