The board of conglomerate Aboitiz Equity Ventures Inc. (AEV) on Tuesday said it approved the issuance of P10 billion in fixed-rate retail bonds, inclusive of an oversubscription option.
The said float is already the third tranche of the company's P30 billion in shelf registration of fixed-rate retail bonds which it registered with the Securities and Exchange Commission in 2019.
"Depending on market conditions, the third tranche bonds are expected to be offered to the general public during the third quarter of 2021," the company said, adding that it will list the paper at the Philippine Dealing and Exchange Corp.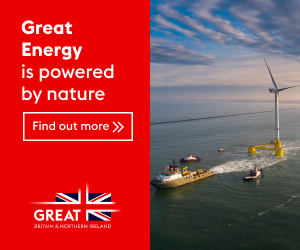 The board has appointed BDO Capital and Investment Corp., BPI Capital Corp., China Bank Capital Corp., SB Capital Investment Corp. and First Metro Investment Corp. as joint issue managers, joint bookrunners and joint lead underwriters for the bond float.
AEV President and CEO Sabin M. Abotiz, meanwhile, said the company is not looking to expand into other businesses at the moment, but the company has set its sights on airport operations and building more towers for mobile phone companies.
"So actually, our business stream is very wide. So we're not looking at anything aside from the new businesses within the organization today. Lots of countries to expand food; lots of countries to expand renewable energy; in infrastructure, lots of different business that we are getting into. Unionbank, lots of opportunities on digital and the millions of millions of unbanked Filipinos. That's our focus in the next couple of years," Aboitiz said.
The company has allotted some P48 billion in capital expenditures this year, some 69 percent higher than last year's spending of P29 billion. Aboitiz said he is confident that the company will spend all its budgeted capex for the year.
Some P23 billion of the capex will be used to fund the power business, mainly for the completion of GNPower Dinginin as well as the battery energy storage projects. The company has set aside P15 billion for the infrastructure unit, of which P13 billion will be used to fund Aboitiz Infra Capital's water businesses as well as its foray into the common tower business and other projects, with the remaining P2 billion to be earmarked for Republic Cement's projects.
Some P4 billion will be utilized by the food group for the expansion of its feedmill business, while P3.1 billion will be given to its property development unit Aboitiz Land for landbanking and the completion of its residential projects.
Lender Union Bank has been allotted more than P2 billion in capex for continued enhancements on digital touch points, as well as constructing an innovation hub to support customer needs during the current health crisis.