Health Secretary Francisco T. Duque III promised to act on the concerns raised by the heathcare workers (HCWs), which includes their delayed benefits.
In a media forum, Health Undersecretary Maria Rosario Vergeire said that during the meeting with HCWs on Monday, Duque assured them he will discuss all their concerns with Budget Secretary Wendel E. Avisado.
The meeting with the Alliance of Health Workers (AHW) and the Solidarity of Health Professionals and Personnel for a Unified Plan to Defeat COVID-19 (SHAPE UP) lasted for three hours.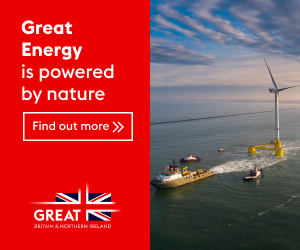 "Our Secretary of Health also emphasized during the meeting that we recognize the value of our healthcare workers," Vergeire said.
To show their continued support for all the HCWs, the DOH said that out of the P 3 billion budget requested by the agency for the procurement of personal protective equipment (PPE) under Bayanihan II, P 2,664,372,044 was approved by the Department of Budget and Management (DBM).
As of December 31, 2020, the approved budget has been fully transferred to the Procurement Service – DBM, as the procuring entity for DOH's PPE needs. To date, PS-DBM is completing the procurement and deliveries of 4,477,886 PPE gowns, 13,966,780 face masks, 2,184,706 coveralls, and 1,749,364 head covers.
"The DOH recognizes the need to continuously provide PPEs to health facilities across the country in order to protect all HCWs and assures that it will continue to support HCWs, whether through provision of PPEs, benefits, and vaccines throughout the pandemic and beyond," the DOH said.
HCWs concerns
Filipino Nurses United (FNU) National President Ms. Maristela P. Abenojar reiterated three basic premises during the dialogue with DOH:
First, it is important that DOH ensures that labor and welfare rights of all health workers in the country are protected and guaranteed, they said.
Secondly, the issues of nurses are worthy of DOH immediate attention because these are matters pertaining to saving lives of Filipinos. Improving the working conditions of nurses at the workplace means ensuring safe and quality health care for the people especially at the surge of Covid cases.
Lastly, nurses, doctors and other health workers are essential and vital workforce in health care industry. Their labor rights, welfare, safety and dignity must be always a priority of DOH.
FNU clearly discussed the urgency of mass hiring of nurses and doctors to strengthen public health and hospital services. Chronic understaffing had resulted in prolonged work hours, higher patient workload and increased risks of contracting Covid-19 due to prolonged exposure.
Abenojar explained the importance of having one nurse for every barangay (there are 42,046 barangays in the country), as well as one doctor per 1,000 population.
"Saving lives is 24/7 duty, it is never seasonal task and therefore nurses and doctors and other health workers must be hired with security of tenure and not as volunteers or contractuals", Abenojar stressed.
The HCWs also asked the immediate release of delayed and/or non-implemented Bayanihan 2 Year 2020 benefits like active hazard duty pay (AHDP) and special risk allowance (SRA) and its continued provision in Year 2021 in both public and private sectors, must be acted upon by DOH according to Abenojar.
Other issues she mentioned were implementation of regular Covid testing every two weeks, provision of free, adequate and appropriate PPEs, SG15 implementation as entry salary of Nurse I including contractual nurses (job order, contract of service) and lifting of DBM-instigated demotion in rank of senior nurses (Nurse II to Nurse VII positions) especially in LGUs despite DOH issuance of Department Memorandum 2020-0466 last year.
Vergeire said that the benefits and plantilla positions will be discussed with DBM once Duque and Avisado meet.
"We are really doing our very best to give them these benefits," Vergeire added.
During the meeting, FNU said that Duque cited two pending DOH actions: (1) The P16 billion request to DBM for December 20, 2020 to December 30, 2021 AHDP and SRA of all health workers in public and private sectors, including all contractual health workers; and (2) The March 22, 2021 request for DBM to allocate budget for SG16 salary of Nurse II and the return-to-original nurses ' positions from Nurse II to Nurse VII.
"While we found the dialogue generally cordial and hopeful, we need to be more vigilant to make sure that the promises and long-awaited benefits will truly be realized," the FNU said.
Image credits: AP/Aaron Favila