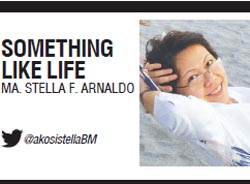 WITH the Covid-19 pandemic raging, there has been no easy way for many hotels to reopen their homegrown restaurants. Emphasis has been made on health and safety, not only of their culinary and kitchen staff but also of their guests.
Spiral, Sofitel Philippine Plaza Manila's flagship restaurant popular for its global buffet offerings, has had to reengineer its processes and serving procedures in keeping with government-mandated guidelines for hotel restaurants. Guests follow a one-way path around the restaurant's 21 ateliers to maintain safe physical distance, clear acrylic dividers separate diners from the chefs, only one dish per plate is served to avoid cross contamination, while seating capacity has been reduced (30 percent to 50 percent depending on the current community quarantine status), to name a few.
On top of this massive effort is the hotel's executive chef Bettina Arguelles, who reopened Spiral last October, after several months of the pandemic lockdown. While I have yet to make a trip to that part of town to savor the restaurant's exquisite dishes once more, I've heard of its successful reopening, even as Chef Bettina and her team continue to work on improvements, slowly but surely, despite the limitations and constraints.
Chef Bettina is probably most proud of her Food Truck project, where guests can dine al fresco, while chomping on their burgers and grilled favorites. The food truck park sits on an idle space within the hotel grounds with a grand view of the Manila Bay.
"As the dawn of New Normal arises, we have to adapt to the new ways people may want to dine," she said. "I wanted to harness one of the unique strengths and advantages of the property, which is the huge and spacious outdoor space with a gorgeous view of the bay and sunset. Not only does this space drive revenue but it is also great exposure in social media as it is a highly Instagrammable location," she added.
Chef Bettina is also credited for the Spiral at Home luxury food-to-go concept and the development of cloud kitchen for online delivery platforms. Spiral at Home allows the public to order easy-to-cook kits like its Burger Royale (Angus beef burger topped with foie gras in a brioche bun) to the more indulgent and generous paella, cochinillo, roast turkey, to help uncomplicate those holiday family bubble gatherings.
Many probably would not know that Chef Bettina, the first Filipina executive chef in a five-star hotel in the Philippines, had not actually aspired to be a chef. Although she dabbled in the kitchen as a child, she in fact, worked in advertising after graduating with a Communication Arts degree from the Ateneo de Manila.
"I didn't actively pursue a formal education in culinary arts because my parents could never afford it. At the time, culinary schools were uncommon in the Philippines and one had to go abroad to pursue it. It was just something that seemed out of reach for me," she shared.
But after she relocated to Singapore, and with her kids already in school, "I found my opportunity to take up the culinary world with its very robust F&B [food and beverage] landscape. The moon and stars just aligned," she explained.
After studying at the At-Sunrice Global Chef Academy in 2006, Chef Bettina jump-started her culinary career by working at prestigious establishments like the Fullerton Hotel, Resorts World Sentosa, Privé restaurant under Michelin-starred Chef Wayne Nish, and db Bistro Moderne by world-renowned French Chef Daniel Boulud at the Marina Bay Sands. (Chef Bettina's Burger Royale was likely inspired by Boulud's burger, which has the foie gras tucked into the patty.)
The only Filipino expat at Accor Asia's Marina Bay Sands, Chef Bettina helped opened Sofitel Philippine Plaza Manila's newly renovated Spiral in 2013 as French Sous Chef, and later managed all the other hotel restaurants including Le Bar, Sunset Bar, and Snaps Sports Bar as Restaurant Operations Chef. But she moved back to Singapore in 2016 to work as Chef de Cuisine at Sofitel Singapore Sentosa Resort & Spa.
In 2019, the internationally acclaimed World Gourmet Awards recognized Chef Bettina as Chef of the Year—a remarkable milestone as a Filipina chef and a testament to the sheer talent of Filipinos in the international arena.
Having taken the reins of Sofitel Manila's award-winning culinary team, Chef Bettina happily shared her inspiring story of following one's true passion, breaking glass ceilings, and making a mark in a very competitive industry: "I would like to prove that we don't always have to resort to foreign talent to get the job done and done well. I would like to, albeit in a very small way, open doors for countless other Asian women rocking it in the industry. More than myself, I think I represent something symbolic. I don't want to be considered a novelty, but the start of something great."
She believes, what sets people apart are ingenuity, resourcefulness, passion, talent, and resilience to rise above adversity. "I would like to leave behind a legacy here—especially being the first female, the first Filipina to be at the helm—that will last long after I have left. I'd like to inspire my young team to aim high and understand all that it entails to reach your dreams."
She has managed to navigate the rough waters of uncertainty during this pandemic toward monumental personal and professional growth. "My peers and colleagues have been generous in their help, promoting a culture of camaraderie and team work. I like to encourage collaboration and sharing of ideas, which stimulate and empower the team," she underscored.
Recognizing that few women are executive chefs across the industry, Accor launched Women in Leadership Disrupting F&B (WILD F&B), a program to tackle gender inequality in bars and restaurants, and promote more women into leadership positions across the group's hotels and support female talent through career guidance, mentoring and leadership forums.
"It's been great to work for a company that promotes gender equality and particularly has a program that is aimed at getting more women into leadership positions in bars and restaurants," said Chef Bettina. "Accor has given me so many opportunities to take on new challenges, and promoted my growth and development."