MANY in the local entertainment orbit were taken by surprise when Derek Ramsay proposed marriage to his very new girlfriend Ellen Adarna recently.
Just last November, Ramsay made news when he broke up with his actress-girlfriend of almost a year, Andrea Torres. For her part, Adarna reportedly called it off with the father of her child, actor John Lloyd Cruz, in the latter part of 2019. She was also in a very short affair with a Spanish guy less than a year after she parted ways with Cruz.
While both were not actively searching for a new romantic partner, destiny stepped in and one magical dinner was all it took for them to cross paths. It was Adarna's sitcom co-actor John Estrada who planned a get-together which would ignite the flame of this much-talked about romantic liaison. While food and alcohol seemed to have played big roles in causing sparks to fly, both realized that they were starting to nurture feelings when they got sober. They started communicating regularly; it helped, too, that they lived so near each other, about 10 houses apart.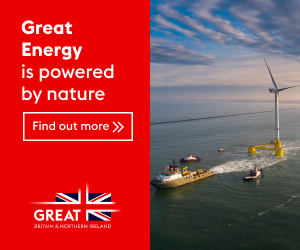 Their close friends and family members rejoiced when they learned about the proposal, affirming the 44-year-old actor is more than ready to settle down, and most opined the 33-year-old actress from Cebu is a perfect match for one of tinseltown's most eligible bachelors. Of course, the cynics in social media started to fire their bullets, bashing the newly engaged couple, instead of wishing them well.
You see, love happens at the most perfect time. It is more than a feeling, it is a decision. When Ramsay and Adarna fell in love, they made a decision. When Ramsay had mustered enough guts to propose marriage in the very early stages of their love affair, he reached a decision.
Only time will tell where these decisions will lead them to. Only Ramsay and Adarna will and can work on their relationship, and if they prove that love can grow stronger and last for a long, long time, then we should just let them be, and let their love grow and prosper. Not everyone is lucky enough to find their soulmates, and if Derek Ramsay and Ellen Adarna are indeed soulmates, then we ought to be happy for them.
We learned that the lovers are planning a simple wedding before the year ends. Congratulations, Derek and Ellen!
JESSY GOT LUCKY
MEANWHILE, when the Bob Nicolas wedding video of Luis (Lucky) Manzano and Jessy Mendiola came out on social media, a lot of people were very happy that finally the lovers had tied the knot in a most intimate civil ceremony in Batangas, attended by close family members and friends.
Both Manzano and Mendiola shed tears of joy as they went through the very short ceremony, perhaps recalling all the challenges they had to hurdle, and the many spats, on-again-off-again status of their colorful love life that eventually led to this union.
Both Manzano and Mendiola have had their fair share of failed relationships with fellow celebrities in the past, some controversial while others just passed through without the whole industry knowing about it, but fate brought them together and now they've made a vow to love each other forever.
Indeed, love is a decision.