Warning
: Attempt to read property "post_title" on null in
/www/businessmirror_145/public/wp-content/plugins/better-image-credits/better-image-credits.php
on line
227

One of the most well-loved hitmakers of the 80s and 90s is back.
JoAnne Lorenzana, best known for the anthemic hit ballad, "I'll Never Let You Go" as well as "Kung Alam Mo Lang," "Back In Your Arms" and "Goodtimes, Badtimes" has released a brand-new single that she herself co-wrote with seasoned composer Jimmy Borja and arranged by sought after musician Jimmy Antiporda.
In a recent Zoom meeting with SoundStrip and other members of media, JoAnne, who has been on hiatus from music for quite a while since settling in the US in 2005, talked about her new song, "My Everyday Valentine."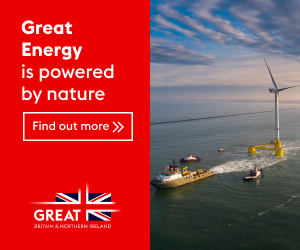 "The song is a sweet, easy-listening, pop ballad that reminds those who cherish love that the emotions and memories it evokes not only begins at the onset of one's love story but also transcends the season of hearts," she shared.
JoAnne added that although the single officially premiered online on Valentine's Day, the composition is meant to be an everyday love song. "The message behind the song is that while expressing love always feels good on Valentine's or any other season, it is even better to express it every single day," she added.
Inspired by her own love story, the happily married singer penned the lyrics including the catchy chorus, "You and me, were meant to be…Together, from the start, I knew it in my heart." Borja, known for writing such big hits as "Sana Ngayong Pasko," "Bukas Na Lang Kita Mamahalin" and "If The Feeling Is Gone," crafted the stirring melody.
Aside from Antiporda's arrangement, additional credits go to mixing and mastering engineer Robert Preston of GetReel Productions, USA, Craig Abaya, for his creative inputs) and NeoMONDE Productions.
It has been 10 years since JoAnne released her last album, Between Seasons. While the singer enjoys every minute of her "domesticated life" since marrying her project designer-musician husband, she admitted that she occasionally misses singing and performing and from time to time accepts singing engagements in the US.
In 2015, JoAnne headlined her own successful one-woman show called JoAnne Lorenzana: Origins at the California Jazz Conservatory in Berkeley, Northern California. The following year, she released her last single called "New Year's Day."
But with "My Everyday Valentine," JoAnne vows to revisit her first love, which is music, more often as she hopes to release more new recordings in the near future. She remains thankful to "our Dear God from whom all gifts, blessings and miracles flow."
JoAnne Lorenzana's "My Everyday Valentine" is now available on major streaming platforms like Spotify, iTunes, Apple Music and Amazon Music.