Everyone seems to be talking about the movie Dito at Doon, a small beautiful film from TBA Studios that explores connections and misconnections, telling us about the similarities and differences in that complicated thing called love, making us go through the little joys and big emotions on-screen during this difficult time of pandemic lockdown when movements are restricted, and freedom in general seems to be on pause.
Logging on at the standard one and a half hours, the film is probably one of the few good ones produced during the past year, when life suddenly took on a different turn for most of us. Intelligently written by the duo of Kristin Barrameda and Alex Gonzales, and exquisitely directed by JP Habac, the movie soared higher largely because of its wonderful casting, led by JC Santos and Janine Gutierrez.
We have written about Janine recently and join many of our peers that opine about her being the next best actress to watch out for. The brave and brilliant young actress trusted her intuition, took a leap of faith, and made a major career decision that defied the odds, making her a happier creative artist.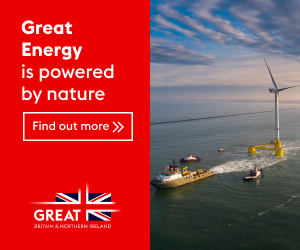 But we are particularly happy for JC, whose years in theater have molded him to be the sensitive actor that he is today.
We have seen a few of his performances onstage—Orosman at Zafira, Atang, Kung Paano Ako Naging Leading Lady, Constellations and Lam-Ang.
We also saw his development as an actor in the independent film circuit in movies, like Esprit de Corps, Imbisibol, Sakalaing Hindi Makarating, 100 Tula Para kay Stella and Motel Acacia.
Last year, Santos became a first-time dad and his world automatically took a different turn. "My daughter, who just turned one, was born just a few weeks before the local lockdown and I became a more sensitive, more protective, more focused man. You see, these are extraordinary times and becoming a family man at a time like this requires you to have more than just balls," he told us.
And because these times require us to not only calibrate our minds and thought patterns but also to think about things and situations more logically, Santos had so many things running in his mind. "What are the work possibilities for actors, for me? How safe will the work environments be? Where is the safest place to work where I and my co workers can still remain healthy? All these questions went through my mind many, many times," he said.
He was lucky to have found some work on TV, and then this awesome find. Santos should be thankful for projects, like Dito at Doon, because not only do these roles challenge him as an actor but also such work opportunities allow him to work with people and teams with no overbearing egos.
With the final cut locked and the film accessed by the public, it has become all about how meticulously crafted, wonderfully put together and naturally acted the movie is, and for us who continue to hope for good, local films despite the insurmountable challenges these productions have to hurdle, a film like Dito at Doon certainly gives us the happy kind of surprise that we need especially during these trying times.