EXPORTERS are still left with no choice but to bear the brunt of delayed shipments—which are seen to cut industry revenues—as the global pandemic forced business activities to slow down.
Philippine Exporters Confederation Inc. (Philexport) Assistant Vice President Flordeliza C. Leong told the BusinessMirror that constraints in shipping began when production picked up in the last quarter of 2020. While there is no conclusive report yet, she said that delays usually range from two weeks to one month.
She explained that the delays are caused by piling up of goods in the shipping lines and the traffic going to the ports. In addition, she noted that ports have no regular operations at the moment and employees are working shortened hours amid the pandemic, among others.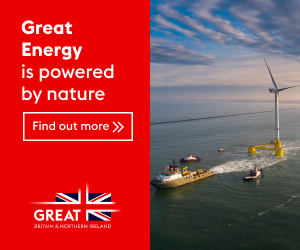 Leong said she has talked to traders and logistics service providers to find solutions to the shipping delays. However, it appears that she has no luck yet.
"There is nothing to do but to wait [if there is a shipping container already]," she lamented. However, the Philexport official said it may help if exporters consolidate their orders and book early shipments.
Lower export revenue
The delays in shipments could also explain the lower export revenues because the earnings will not be reflected immediately, she said.
According to the Philippine Statistics Authority, exports in January dipped by 5.2 percent to $5.49 billion from $5.79 billion for the same month last year.
Apart from this, Leong cited issues with higher storage costs if products stay longer undelivered.
A silver lining in the situation is that customers are understanding of the shipping delays, she said.
"The good thing about this is it is a global thing. Alam din ng mga buyer nila na this is happening [The buyers are aware of the situation]," Leong said, noting that some exporters are negotiating with their buyers to have a longer turnaround period.
If the buyers agree, there will be no order cancellations but delays instead, she said. In general, Leong said that exporters have accepted that they have to adjust their production timeline.
However, there are still concerns for perishable items, Leong said, adding that air shipment is usually the solution to make sure the products arrive fresh. This may not be applicable to some nonperishable items as fees could be higher if ever, she added.
So far, Leong said she has not encountered an exporter who decided to cut production because of the shipment delays.
A garment exporter, Leong shared, is even seeing continuous flow of orders from the US. "They have to decline orders only because of order capacity, not because of the shipping problem," she added.
Semicon industry
The semiconductor sector, a major contributor to the Philippines's export industry, is dealing with challenges in shipping out its products outside the country.
Semiconductor and Electronics Industries in the Philippines Foundation Inc. (Seipi) President Danilo Lachica confirmed to the BusinessMirror that the industry's supply chain has been disrupted during this pandemic amid the implementation of lockdown protocols.
Lachica noted that the reduced flights and ships have been causing bottlenecks in the shipments of semiconductor players. Delays usually take weeks, he said.
Despite the shipment delays, Seipi is not worried about not meeting the 7-percent growth forecast for this year. "We have factored in our 7-percent forecast," Lachica explained.
Data from Seipi show electronics accounted for 65 percent of total Philippine exports in January. Exports for the segment inched up by 1.48 percent to $3.55 billion in the first month of 2021 from $3.50 billion year-on-year, supported by growth in four sectors.
Medical/industrial instrumentation led the sector with 84.31-percent growth to $22.99 million for the period. Consumer electronics, electronic data processing, and control and instrumentation, grew by 28.2 percent, 24.38 percent, and 8.89 percent, respectively.
Meanwhile, automotive electronics declined by 61.64 percent; telecommunication, 27.24 percent; office equipment, 4.59 percent; components or devices, 4.37 percent; and communication or radar, 3.47 percent.
Last year, total electronic exports dropped by 8.8 percent to $39.67 billion from $43.39 billion.
The top destinations for Philippine electronics exports are Hong Kong, China, United States of America, Japan and Singapore.
Image credits: Bloomberg