DESPITE the spike in average rates, the Bureau of the Treasury (BTr) continued to borrow from the local debt market by fully awarding P30-billion in reissued 10-year Treasury Bonds (T-bonds).
With a remaining term of 9 years and 3 months, the reissued debt papers fetched a higher average rate of 4.614 percent, up by 154.8 basis points from 3.066 percent in the previous auction in February this year.
National Treasurer Rosalia V. De Leon told reporters the rates of the government-backed securities are "aligned with market pricing" based on the Bloomberg Valuation Service rate.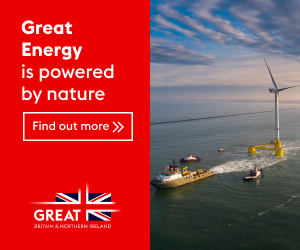 De Leon said they need to offer longer-term securities "to provide [a] benchmark for [the] long-end" of the yield curve.
"Also, pension and insurance funds need long-term assets to match their portfolio," she added.
Tuesday's auction was also oversubscribed with total submitted bids amounting to P53.9 billion, nearly twice the P30-billion offer.
The decision to fully award the bonds brought the total outstanding volume for the series to P120 billion.
On Monday, the BTr also raised an additional P5 billion by awarding 364-day Treasury Bills (T-bills) through its tap facility auction. This is on top of the P20 billion in T-bills it also awarded in the primary auction during the same day.
For this week, the BTr raised a total of P55 billion from its primary auctions and tap facility auction.
The BTr earlier said it aims to borrow P160 billion this March.
The national government's outstanding debt has hit a new record-high at P10.327 trillion as the government looked for more funds to respond to the Covid-19 pandemic.
Finance officials expect the national government's debt this year to reach 57 percent of gross domestic product (GDP) as the country aims to borrow a total of P3.03 trillion, roughly the same amount it borrowed in 2020.
To note, the Philippines ended 2020 with a 14-year-high debt-to-GDP ratio of 54.5 percent, posting outstanding debt of P9.795 trillion. The government even expects this to rise to 57.8 percent this year and 58.5 percent next year, though still lower than the 60 percent internationally-recommended debt threshold.
The Philippines's debt-to-GDP ratio last year is "slightly higher" compared to the average debt ratio of Asean-5 at 51.5 percent, according to the Department of Finance.
Based on the 2017 to 2020 data provided in the economic bulletin of Finance Undersecretary and Chief Economist Gil S. Beltran, it was only last year that the Philippines's debt ratio exceeded the Asean-5 average.