DoubleDragon Properties Corp. has decided to reschedule the listing of the initial public offering (IPO) of its real estate investment trust (REIT) arm DDMP REIT Inc. hours before it was scheduled to list on the Philippine Stock Exchange (PSE).
DDMP's listing at the PSE was scheduled on March 23 but was pushed back to March 24.
In a statement released on Monday night, Edgar Sia II, Double Dragon and DDMP chairman, said the company had to move the listing date on March 24 due to the heavy volume of investors, mostly individual investors, who subscribed to the stock.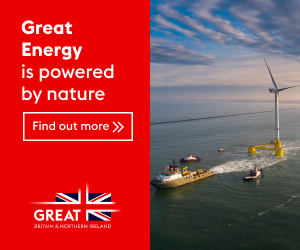 "Due to the heavy volume of over 50,000 total investors who subscribed to the DDMP reit IPO, the lodgement of shares has not yet been finished and would need an additional one day to complete. Due to this, DDMP REIT Inc. will be adjusting the IPO listing date of DDMP to the following day, which will be on Wednesday, March 24," Sia said.
"I am truly grateful for all your support. You, the retail shareholders, will always be my priority."
The company last week extended the hours of its offer period for its IPO, which should have ended at 12 p.m. of March 16 but this was extended to 3 p.m. of the same day.
It said it needed the extension due to the system issues encountered by the PSE's Easy Electronic Allocation System since the start of its offer period on March 10 when it saw an influx of some 15,000 subscribers.
"This extension should allow for a wider participation of LSI [local small investor] subscribers for the company's IPO," the company said.
DDMP shares were sold at P2.25 per share, which was at the higher band of its offer range, due to strong demand.
The company had a primary offering of 5.94 billion common shares and an over-allotment option of up to 594.24 million common shares. The company will raise some P14.7 billion in fresh funds.
Included in the REIT are the 6 office towers with retail components developed by DoubleDragon within DD Meridian Park in Pasay.
The said offerings came from the holdings of Double Dragon, Benedict V. Yujuico and Teresita M. Yujuico.
Assuming the full exercise of the overallotment option, new investors will corner 36.67 percent of the issued and outstanding common shares of DDMP. DoubleDragon will retain a 44.33-percent interest, while Benedict and Teresita will own 9.65 percent and 9.35 percent, respectively.
The selling shareholders will receive the entire proceeds, which shall be reinvested in the Philippines, pursuant to the REIT rules.