Chad Borja remains one of our all-time favorite crooners. Through the years, Borja has maintained his high standards of musicality and has taken good care of his voice, despite the fact that he underwent a medical scare during the peak of his musical career many years back.
Borja was recently offered by music producer Sunny Ilacad to do a single. Ilacad, who has been a longtime friend to the now Davao-based singer, sent a demo which Borja immediately liked, requesting only that the musical arrangement be similar to his signature hit song "Ikaw Lang," which is easy listening music and soothing to the ears. Ilacad is also credited as the writer and composer of the song, titled "Ingatan Mo."
"Since it's still pandemic, I recorded the song at home where I have a private music and recording studio," volunteered Borja, adding that technology now allows collaborations to happen even when the people involved are not physically together in one place. Borja added that the music video shoot was done in his home. "We made use of what we have at home and around the property, with a lot of help from my wife Emy, and our two daughters Aby and Mafy."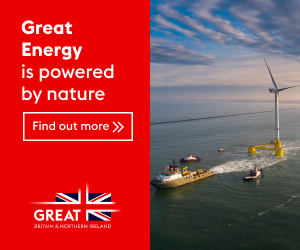 The eldest Aby is also a very promising singer-composer. "Aby is equipped with gadgets for her music, so she was the one who assisted me throughout the recording sessions at home. She also did the video editing. Aby is so well-versed when it comes to music production because that's what she does and that's also her chosen course in college." The recording engineer for the song is JD Walker.
"Ingatan Mo" is now available on all digital music stores and there will be a special live online launch on March 28.
DELIGHTFUL DUET
ANOTHER new Filipino song that boasts of a powerful duet has also been launched recently. X-Factor UK sensation Alisah Bonaobra teamed up with the promising Myko Mañago to record the song "Pangako," a beautiful song reminiscent of classic duets that have stood the test of time, wars and pandemics.
Their singing collaboration was borne out of a natural chemistry between these two artists from the many hosting chores they do together. Both have been doing livestream hosting every week for an online show, called Winner Ka Sa RJA, produced by the US-based entertainment group RJA Productions.
Arnie Mendaros is the songwriter of "Pangako," a straightforward pop-ballad that certainly brings out the exceptional vocal qualities of the two young artists. Mendaros noted, "I have great confidence with Alisah and Myko since I have served as their vocal coach in several musical undertakings. They are the perfect interpreters for this delightful duet."
"Pangako" is a promise fulfilled by RJA Productions big boss RosaBella Jao Arribas to these two wonderful singers.
DREAM COLLABORATION
WHAT started out as a comment on her social-media account from a well-respected music producer led to a collaboration that only a few local singers can even dream about. When beautiful chanteuse Nicole Laurel saw the post of Blue Hamilton one morning commending her for her gift of voice, she was pleasantly thrilled.
"I immediately checked and verified if it was THE Blue and, true enough, the remark indeed came from him," she said, sharing that Hamilton has worked with some of the biggest names in the world music industry like Justin Bieber and Diane Warren.
She added, "Everything happened so quickly after that—from video calls to submissions of materials, from planning to recording. Luckily, we were always on the same page, and had a fun time considering that we are miles apart."
Laurel described Hamilton as a very generous producer. "He always made time to guide me through the entire process until the song 'See Through' was successfully recorded. He is so gracious and such a force of positivity. He wanted me to be as raw, organic and as sincere as I could be for this particular song."
Obviously smitten by such a wonderful combination of Asian beauty, charm, wit and vocal prowess, Hamilton said that he looks forward to more collaborations with the enchanting Nicole Laurel. "See Through" is available on Spotify and Apple Music and its music video can be viewed on YouTube.