Reaching more than 2 million views in less than 48 hours after its official release, the new music video of phenomenal P-Pop group SB19 is certainly causing huge ripples in the music world.
Titled "What?," the music video of the new song features Josh, Ken, Justin, Stell and Pablo at their best, dressed in the most amazing costumes—singing, rapping and dancing to the wonderful song, produced by the wonderful team of John Paulo Nase, Simon Servida, Joshua Danile Nase and Jay Durias.
Pablo, who is also credited as writer of the new song, had a major image transformation prior to the release of the single. He shared that it is all about love for oneself, empowerment, and an affirmation to continuously reach for anything that we aspire to be. "We are aware that a lot of people still doubt us, still look down on us, denouncing everything that we do and everything that we are trying to achieve. We love what we do, and the reason why we do it always with love and respect."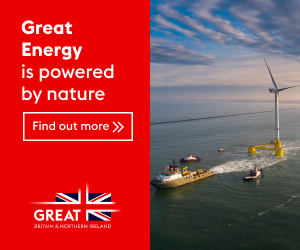 He continued: "Each of us carries our own flag, and we wave our flags that way we deem right, raising it as best as we can. As a group and as individuals, we are aware that we cannot be the best at everything, and there are always those who are better, but it shouldn't stop us from reaching our goals, working on our improvement, and fulfilling our dreams."
The song, with most of the lyrics in the Filipino language, is a fusion of hip-hop, rap, rock and electronic dance music. The message of the song is also very personal as the group aims to send inspiring messages of resiliency, steadfastness, courage and determination by being who we are while continuously striving to be who we want to be.
We are singling out the styling team behind the music video because the SB19 members looked at par with international performance artists.
Mark Ranque is credited as the head stylist with a formidable team that included James de Vera, Micho Dacasin and Carl Cahutay. MJ Rone did a wonderful job with the hair of the boys, and Donald Lapez was consistent with his makeup skills transforming the boys into A-listers. We also have to commend production designers Aisne Bucsit and Aisa Sta. Maria for the many wonderful details we saw in the more than five-minute video.
Under the amazing leadership of ShowBT Philippines's big boss Charles Kim, SB19 continues to evolve as a boy band and it is in a league all its own, despite the emergence of new groups that have followed but are incomparable to SB19's strength in vocals, musicality, originality and showmanship.
There is no doubt that when that time comes and the whole world is back to normal again, and the citizens of the world have contained and kept the dreadful virus in control from further spreading, SB 19 will continue to carry the flag for the Philippines in the world music circuit.
We bet SB19 will stay on top for a long, long time.