Young actor Rex Lantano's foray into acting for the online platform comes with many firsts.
"It is my first time to be a lead actor. It is my first BL [Boy Love] series. It is my first-ever kissing scene on-screen. It is my first experience kissing a same sex actor passionately. I must admit that I had mixed emotions going into the actual shoot—I was excited, nervous, anxious, eager, every feeling rolled into one. They say the first is always memorable—and I must agree," he volunteered.
Lantano is thankful for the guidance of his director Monti Parungao throughout the entire project.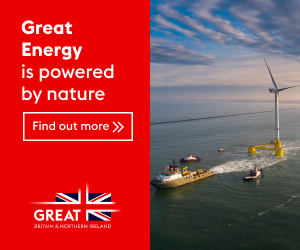 "From the time I was informed I was cast, direk Monti was there to help me focus, get into my character, answer my questions, explain to me why my character is who he is, and he made me feel at ease while shooting, especially during those few times that I doubted myself."
The online series is titled Daddy Love, and Lantano plays the younger of two very different lovers who were brought together by both need and destiny. The older guy is played by Victor Sy. "Our producer Beau Agana made sure that this series will not only touch on the intricacies of a May-December same sex romance, but also underscore HIV awareness, an advocacy he feels so strongly for, which seems to have been put on the sidelines because of the ongoing pandemic," he shared.
Even while Lantano was still a teenager, he said he was was already bent on pursuing acting as a profession.
"I'd watch a lot of movies and TV shows, and I'd visualize myself among the actors. I would insert myself in a scene and imagine acting with the stars. Almost 10 years ago, I was watching Maalaala Mo Kaya [MMK], and from out of the blue, I started jotting down the names of the production people in the end credits. I searched for them on Facebook and sent them friend requests and messages, not expecting anyone to treat a total stranger seriously. But guess what, someone responded and asked if I was OK to be an extra, and if I was available the following morning. I said yes," he recalled.
Lantano traveled to the location before dawn and recounted that he was just seated under a tree for countless hours, waiting for his turn. "When you are a bit player, you wait wherever you can find a place. Tents and comfortable waiting areas are reserved only for named actors," he volunteered, then continued, "After more hours of waiting, a staff approached me from nowhere and asked if I can deliver lines. I said yes, and that was the beginning of my romance with acting. I guess everything that happened that first day was meant to be."
That initial experience working for MMK was just the start of many episodes wherein Lantano would be requested by director Dado Lomibao and his team, to play small characters that fit him. From TV, Lantano spread his wings and acted for movies, too. "I am just happy every time I get the chance to be an actor. I have tried small businesses and even did corporate work, but it is acting that gives me the satisfaction and the joy that make me truly happy."
The twentysomething actor, whose dream has always been supported by his mom, is aware that the competition in the acting world is intense and ferocious. "There are so many actors, and so many want to become actors, but there are not many roles available especially during this pandemic. I'm glad that when the vaccinations are finally administered, the acting industry might get back the verve and enthusiasm that we used to know," he assessed.
Lantano hopes that Daddy Love, which is available on Lex Bonife's Hey Pogi online channel, will open more doors for him as an actor. "I wish to be part of the main cast of a TV series one day. I also hope to get the chance to work with some of the respected names in the film industry like directors Jerrold Tarog, Antoinette Jadaone, Nuel Naval, producers Rex Tiri, Alemberg Ang, Bianca Liew, the hotshots from TBA Studios, and actors like Carlo Aquino."
While waiting for his next assignment, Lantano watches a lot of stuff on Netflix while helping run the new family venture, Lola Mame Restaurant in Taguig City. "I love The Crown. I like watching good actors take on their roles—how they give life to their roles, their nuances, their delivery, their stance. I like learning from the best!"
Let's give Rex Lantano some love on his first big role.