SOMETIMES there is a need to highlight the adverse side of a good thing to stress its essence and importance. Such is the case for good old strategic planning.
Strategic planning became well known in business enterprises in the 1960s and remains a salient aspect of strategic management. It is executed by a number of participants and uses research sources in their analysis of the organization and its relationship to the environment in which it competes.
A modern strategic planning process seeks to incorporate diverse voices into a data-driven, consensus strategic plan. A good strategic plan helps the organization effectively focus on critical opportunities, prioritize resources and focus staff and leadership efforts to successfully achieve mission-oriented outcomes.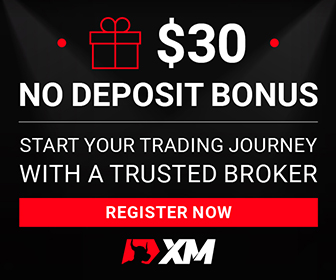 My organization, the Philippine Council of Associations and Association Executives (PCAAE), recently conducted a webinar for the association community here on "Essentials of Strategic Planning" featuring Dean West, president and founder of the US-based Association Laboratory Inc.
Below are excerpts from AL's "Essentials of Strategic Planning-A Management Guide" as well as notes I took during the webinar:
AL developed the comprehensive guide based on its consultants' 20 years of strategic planning research and facilitation experience. I will focus on what Dean cited as the "road to ruin" in strategic planning, i.e., the seven pitfalls the association staff and volunteer leaders face in the conduct and implementation of their strategic plan. These are as follows:
1. Wrong Reasons: Initiating the strategic planning for reasons other than the determining the long-term goals and strategies of the association.
2. Wrong People: Involving the wrong participants in the process without the capability, capacity or interest in its success.
3. Wrong Roles: Failing to clearly define the roles and responsibilities of participants.
4. Wrong Process: Implementing a strategic process that creates mistrust or fails to properly inform strategic decisions.
5. Wrong Help: Engaging external support without the proper competencies or cultural alignment.
6. Wrong Outcomes: Focusing on tactical and not strategic outcomes.
7. Wrong Implementation: Failing to link the new strategic plan effectively to the ongoing operations of the association.
Obviously, the reverse of these "wrongs" are the following "rights:" right reasons; right people; clear roles; inclusive and informed process; help as needed; clear goals; and, clear strategies.
The pandemic has brought about changes in the strategic plans of many associations which necessitate a reflection, redirection, and refresh. By developing a strategic planning process that addresses the above-cited potential challenges, an association is more likely to create an actionable strategic plan that can be effectively implemented.
The column contributor, Octavio 'Bobby' Peralta, is concurrently the secretary-general of the Association of Development Financing Institutions in Asia and the Pacific, Founder & CEO of the Philippine Council of Associations and Association Executives and President of the Asia-Pacific Federation of Association Organizations. The purpose of PCAAE—the "association of associations"—is to advance the association management profession and to make associations well-governed and sustainable. PCAAE enjoys the support of Adfiap, the Tourism Promotions Board, and the Philippine International Convention Center. E-mail: obp@adfiap.org