Acclaimed Philippine visual artist Nasser Lubay is part of the ongoing intimate group exhibition, titled The Philosophy of Color, a collaborative presentation of the Gajah Gallery Singapore and Modeka Art Philippines.
Lubay joins Canada's Peter Yuill and Indonesian artists Rosit Mulyadi and Dini Nur Agina in this special show that explores the use of pigmentation through the works of these four artists, each of which represents their own reflections on color.
The pride of Candelaria town in the province of Quezon, Lubay is a self-taught artist whose career story has inspired many in the art world. With parents working overseas during his growing up years, Lubay created art with whatever resources he could get his hands on.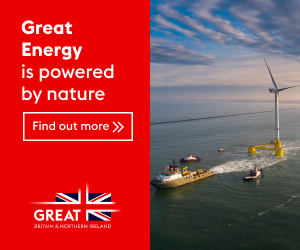 He lived with relatives in farms and mountains sides, and took inspiration from animals, insects, greens, lakes and plantations where he created his own field of dreams in his mind. "I always followed my intuition and trusted the inner voices I hear when I start creating something. So when I combine colors, hues and shapes, I almost always do not follow tint theories. I'd rather go for balance, harmony and symmetry. I get excited with out of the box blending and experimental combinations."
As a little boy, he grew up mastering creative visualization, years before he stumbled on the term and made use of it. "I'd look up the sky and see clouds and rays of sunshine and flying planes. I'd draw them and secretly wish that I'd be riding planes in the future, bringing me to places and wonderlands I had never seen. I guess that started my own version of the law of attraction," he shared.
After scoring his big win at the prestigious Celeste International Art Prize with his entry Rebirth in Germany in 2009, his promising career went on an upswing, and invitations to participate in shows and exhibitions all over the globe came in one after the other. He was chosen as a young ambassador for the arts of the giant food chain Jollibee.
He represented the Philippines at the Animamix Biennial at the Museum of Contemporary Art in Taipei. His works have traveled the exhibition halls of Florence, Italy; Kuala Lumpur, Malaysia; Berlin, Germany, and many other prime cities.
He became part of the Ondarte International Artist Residency in Mexico where he spent months creating works inspired by the colors of nature and the vast ocean. "The colors of the universe are the sources of my imaginary world, of both my conscious and subconscious minds. I like telling stories in my artworks through color."
We asked him what his favorite color is, and he gazed out of the window immediately. "Hmmmm, I rarely get to be asked that question, and I must admit that it is a difficult one to answer," he took a deep breath before continuing. "It was my esteemed Italian artist friend Luca Brye who told me that I seem to favor yellow because he sees a lot of yellow and gold and amber and saffron in my works. That was when I became aware that, perhaps, yellow is indeed a personal favorite. I also like blue. I get excited by the many wonderful shades of blue."
Modeka Gallery describes Lubay's new works as pieces that portray the remarkable feeling of a particular moment—a point in space and time that becomes extraordinary due to its lack of permanence.
So very like Nasser Lubay's extraordinary, imaginary universe.
The Philosophy of Color runs until March 20. Private viewing can be arranged through info@modeka.space.