For most, if not all, mobile phone users, wireless buds are a godsend that allows us to listen to great-sounding music and crystal-clear conversations while doing away with tangling and often distracting wires. They've also evolved in recent years and have now transformed from off-putting thingies (ugh, those "branches" into fashion statements that seamlessly integrate not only with our daily routine but also with our style.
Huawei has decided to take the ongoing wireless evolution to the next level with the FreeLace Pro, a wearable and sporty-looking neckband-style of wireless earbuds.
Since its release in the market late last year, the FreeLace Pro has become one of the most sought-after pairs and for good reason. In addition to comfort, portability, extended battery life and intuitive noise-cancelling feature, the FreeLace Pro does not disappoint in the sound department with its excellent audio quality.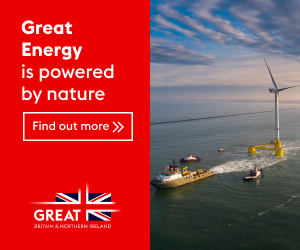 Design and function
Huawei products are known for the elegant and classy designs of their mobile devices and the FreeLace Pro is no exception. Premium is a word that comes to mind just by looking at these earbuds that are made of several materials including plastic, silicone and even metal. There are protruding buttons for easy playback and volume control as well as a touchpad for Active Noise Cancellation (ANC) on the left earbud.
One thing that annoys most people when it comes to wireless earbuds is the tendency of early models to flap and fall off the ears especially when the user is on the move. Yes, earbuds are not always known for their snug fit. Thankfully, that's not the case with the FreeLace Pro. Huawei not only ensures your ears are better fitted with the Freelance Pro's small wingtips on each earbud (yes, they serve a purpose and not just for aesthetics) but there are also extra eartips to address unlikely fit issues.
The FreeLace Pro is surprisingly light so the only time you'll probably notice that you're wearing them is when you're not listening to music or talking to someone on your phone. Magnetic control also allows you to comfortably wear the earbuds all day long.
As for color variants, the FreeLace Pro comes not only in Obsidian Black and Dawn White which may be the likely choices for most people but also in intriguing Spruce Green, which we thought gives it somewhat of a cool Army feel and Sakura Pink, which we think the ladies would love.
Audio and call quality
Of course, audio quality is the primary reason why people buy earbuds and as with their other entries in this particular product category, the FreeLace Pro shines in this department. Those who love to listen to music and even podcasts while on the go will fall in love with these earbuds.
Mozart, The Beatles, Madonna, Metallica and even BTS sounds rich and detailed in the FreeLace Pro. Highs, mids and lows are well-balanced and the sound never gets distorted or muffled even at loud volumes.
Call quality is also very good although they also depend if you're using your regular network or calling via VoIP apps like Viber or Facebook Messenger. Virtual conferences via Zoom, Microsoft Teams, Cisco Webex and Google Meet also sound fine on the FreeLace Pro.
Although not exactly instantaneous when activated, ANC works very well with the FreeLace Pro. The earbuds do a good job of isolating you from your surroundings when you need to. But at the same time, the FreeLace Pro also has an Awareness Mode for those who want to be aware of what's going on even while wearing the earbuds.
Battery life
Even with powerbanks, most phone users hate it when they have to charge their handsets. The same is very much true for those who use wireless earbuds. This is an area where the FreeLace Pro ranks with the best among these types of devices. Huawei boasts of up to 24 hours of battery life and that's actually a reasonable estimate based on our experience with the Freelance Pro. Of course, battery life is in correlation with the earbuds' volume level but you should get a lot of mileage even when volume is set at 60 to 70 percent.
But even when you have to charge them, it only takes about an hour for the FreeLace Pro to be fully charged with its USB Type-C cable. A few minutes of charging, however, is all it takes to give these buds enough juice that's good for several hours of use.
Other features
The FreeLace Pro works with most of the newer Android phone models although it's of course, most ideal in tandem with Huawei handsets.
While it can also work plug-and-play without any software, Huawei users in particular can benefit from integrating the Freelance Pro through the AI Life app from Google Play Store. This allows users to take full advantage of the buds' rich features in addition to managing all your smart devices in one place.
All told, the Huawei FreeLace Pro ticks all the boxes you're looking for when it comes to wireless buds. It's comfortable, well-designed, runs longer than you'll likely to notice and above all, sounds amazing. If you're in the market for new buds or are thinking of replacing your old one, this one merits some serious consideration.
The FreeLace Pro is priced at PHP 4,999 and can be bought at the Huawei Store.