Ayala Land Inc. on Wednesday said its attributable income fell 74 percent last year to P8.72 billion from the previous year's P33.18 billion due to the disruption caused by Covid-19 to economic activity.
The company incurred a 43-percent decline in consolidated revenues to P96.27 billion, from the previous year's P168.79 billion.
"There was no escaping the major disruption caused by the pandemic in 2020, but our company's performance in the latter part of the year was encouraging and provides a baseline for our recovery plans moving forward," Ayala Land President and CEO Bernard Vincent O. Dy said.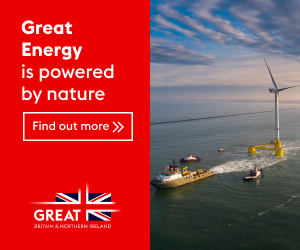 "In 2020, greater value was placed on maintaining a strong balance sheet to weather this crisis and prepare our company to resume our growth aspirations. Operating procedures were also put in place to ensure the safety of our people and our customers and initiatives were introduced to provide assistance to various stakeholders during this difficult period."
For the fourth quarter alone, the company said it had a net income of P2.4 billion.
The company said it will spend some P88 billion the year, and launching some P100 billion worth of projects. This is higher than last year's P63.7 billion in revised capital expenditures, mainly for the completion of residential and commercial leasing assets, with a portion spent on land acquisition and development of estates. Dy said the company will start its "V" shaped recovery this year, but it will take Ayala Land some 2 to 3 years to recover what it lost during the pandemic.
The company's office space rental faced headwinds as a result of the departure of the Chinese online gaming operators, but Dy said this is manageable since construction of new buildings slowed down.
The main aim, he said, is to stabilize occupancy and rent.
Revenues from property development last year dipped 43 percent to P66.5 billion from the previous year's P117.58 billion due to construction restrictions and lower bookings.
Sales reservations reached P81.9 billion, or less than half of the level in 2019. Fourth quarter sales reservations furthermore reached P21.1 billion.
Commercial leasing revenues contracted 44 percent to P21.9 billion in 2020 given limited mall and hotel operations.
The latter part of 2020 also saw El Nido Resorts and Lio Tourism Estate hosting more travel bubbles to the public in close coordination with the Department of Tourism and the local government units. From only 4 in the third quarter, a total of 37 travel bubbles were launched in the fourth quarter driving a 52-percent increase in revenues to P787 million.