UNLESS Overseas Filipino Workers (OFW) deployment rebounds, remittances are not expected to recover for the next two years, or until 2022.
This is the prediction of the recruitment sector, which projects growth of no more than 2 percent in OFW remittances for the year 2021-2022
Recruitment consultant Manny Geslani said deployment of OFWs will remain flat for the coming two years and is not expected to reach the 2018 level of 2 million workers.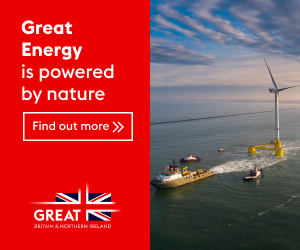 Geslani's forecast differs from the Bangko Sentral ng Pilipinas (BSP), which predicts a 4-percent rise this year in OFW remittances due to expected higher deployment.
The pandemic has pushed many labor markets to close their borders like Saudi Arabia, Kuwait, Bahrain, and Oman, where majority of OFWs were deployed in 2018-2019.
"More than 400,000 domestic workers were sent to the Middle East, representing 70 percent of new hires in both years," Geslani said.
In 2020 the Philippine Overseas Employment Administration (POEA) deployed only 1.4 million workers, majority of whom were re-hires. These are limited to new hires and seafarers on crew changes.
BSP Governor Benjamin Diokno said personal remittances slipped by 0.8 percent, while cash remittances coursed through banks also contracted by 0.8 percent last year.
This was way lower than the revised projection of a 2-percent contraction for 2020, but still ended 19 consecutive years of growth.
The deployment of OFWs is not expected to recover within the next two years as the entire world grapples with the Covid-19 pandemic. For one, several economies in the Middle East and Europe are not optimistic the previous levels of their economic wealth will return anytime soon.
In Saudi Arabia—the country's largest labor market for the past two decades—the economic downturn started with the plunge of crude oil prices to below 50 dollars per barrel, and the entry of Covid-19 exacerbated the slowdown in economic activity. This has resulted in the repatriation of more than 300,000 Filipinos back to the country.
In 2020, half a million OFWs were displaced from work with close to 380,000 repatriated to the country and another 100,000 more expected to arrive in 2021, Geslani said.
"The remaining 80,000 to 100,000 out-of-work OFWs have decided to remain in their jobs sites buoyed by unemployment insurance which expects to last a few more months of 2021."
Few countries and territories are open to OFWs like Hong Kong, Taiwan, Japan, Great Britain and Germany. These countries still need health-care workers while new the borders of destinations like Poland, Czechoslovakia and Serbia remain closed on fears of the new variants of Covid-19 spreading to many countries in Europe and the USA.
Geslani attributed the grim outlook on deployment to travel restrictions imposed by several countries in the Middle East, where the Philippines sends 70 percent of workers deployed yearly.
Initial data presented at a Senate budget hearing by the POEA said the number of deployed in 2020 was 1.4 million, which is considerably lower compared to the 2 million for the entire 2019.
Of the OFWs deployed this year, 1.1 million were land-based and 293,748 were sea-based.
One of the most severely affected sectors were household service workers (HSW), which make up 60 percent of the country's yearly deployment figures.
Unless the Middle East countries recover from the pandemic and current low crude oil prices remain, many of the these nations are seen to stay closed due to the high rate of Covid cases and poor economic recoveries.
The cruise ships industry meanwhile, sent back 120,000 seafarers and many of them are still waiting for the United States' major cruise lines to start operating by the second quarter of 2021.
In Europe very few cruise operators have resumed business with less than 20,000 Filipino mariners recalled late last year. Cruise operators blamed the limited number of passenger bookings, coupled with very strict health and safety protocols, for the downturn in cruise travel.