Known as the City of Life, Biñan City commemorated three important dates in history in the first week of February amid restriction movements brought about by the existing COVID-19 health pandemic.
Following strict protocol on health and safety and social distancing, only a few stakeholders were invited, mostly the city government officers and workers at the ceremonies held at Biñan Plaza. With the theme, "Paghilom, Pagbangon," the Laguna-based city's top three officials, Representative Marlyn "Len" B. Alonte-Naguiat, Mayor Atty. Walfredo "Arman" R. Dimaguila Jr. and Vice Mayor Angelo "Gel" B. Alonte, encouraged the Biñanenses to work together and support one another in order to overcome changes and difficulties of the current situation.
"Ang Araw ng Biñan ay tungkol sa pagsasama-sama ng lahat ng NGOs at lahat ng nagmamahal sa ating lungsod. Babangon tayo, maghihilom tayo. Sabay sabay po nating gagawin ito," Mayor Dimaguila said as he officially opened Araw ng Biñan with the 11th cityhood celebration on February 2.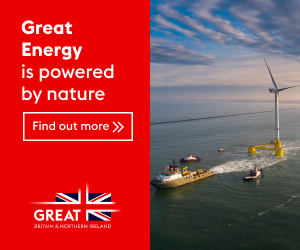 The city is now looking forward beyond the pandemic with its current infrastructure projects which were presented during the Project Tour 2021 in January. At the forefront is the heritage rehabilitation of Biñan Plaza which encompasses the San Isidro Labrador Parish, the Alberto Mansion, and the old municipal building which has been turned into the city's cultural office housing the museum and Biñan City Culture, History, Arts and Tourism Office (BCHATO). With Alberto Mansion fully restored, ongoing projects include hotel construction with elevated parking lot structure and the church, plaza and public market restoration.
"Everything at the plaza would be restored to its old Hispanic glory," Dimaguila said during the press conference that followed. He said this is part of the 10-year tourism masterplan which his administration drafted in a bid to promote and preserve the inherent culture of Biñan City. "This is to give our people the sense of pride of their identity and heritage. Likewise, it is a way of promoting Biñan beyond the city itself" he added.
Aside from industrial estates, export processing zones and suburban communities, Biñan's top local officials would like the city to be known for its cultural, historical, and artistic heritage, to which Vice Mayor Alonte agreed to become a source of economic activities in the future even as health and public safety remains the city's top priority.
To this end, Dimaguila revealed that his administration has already allotted P150-M for vaccines and is ready to inoculate half of the city's population with the frontliners and other priorities on top of the list. "Unilab is here, so our storage is ready. We have our health workers trained by DOH for vaccination. We are just waiting for the available vaccines from the national level and we are done," he said.
As the city continues its celebration, its 76th anniversary of its World War II liberation from the Japanese Imperial Army on February 3 and its 274th Foundation Day on February 4, the local government is proud of its officers who walked the extra mile in the service of the Biñanenses.
It is worth noting that Biñan's remarkable low rate of confirmed and active cases as well as deaths due to COVID-19 is attributed to the different departments working in unison to contain the virus.
From recorded cases of over 2000, with 450 in August 2020 alone, it is now down to 23 according to the city's current health bulletin update. Surveillance officer Hans Christian Lorenzana said that the success in handling COVID in the city is due to the immediate action of Dr. Mirabelle M. Benjamin, Biñan City Health Office head, who implemented the minimum health standards at the onset of the pandemic. And along with this is the segregation of COVID patients through the mega quarantine facility, the Alonte Arena, which accommodated 60 plus bed capacity.
"It was a big help to isolate our confirmed cases. We also did clustering, our containment strategy where we had to lock at least three barangays and one subdivision known to have several cases. Right now, we are doing expanded targeted testing to people who have known exposure or contact to COVID infected individuals." Aside from strict surveillance on COVID, Dr. Benjamin's team of five medical workers with the help of barangay health workers are also currently doing the rounds in 24 barangays to give polio and measles vaccines to young children according to Lorenzana.
Another strong force in the city and an envy in many parts of Calabarzon is Binan's City Disaster Risk, Reduction and Management Office (CDRRMO) headed by Maria R. Bonacua. A teacher by profession with experience as a population officer, Bonacua is a multi-tasker who wore many hats in the performance of her duty and other functions asked of her. The CDRRMO, composed of 98 staff, is housed at the Command, Control & Communication Center, also known as Biñan C3, which is equipped with CCTV cameras overlooking the city and the radio station, 87.9 FM Radio Biñan. The city's own station was instrumental in the information campaign about COVID-19, precaution and infection prevention not only in Biñan but as well as in Calabarzon. A 24/7 post, the CDRRMO staff are highly visible in times of calamities, disasters, and crisis especially during the height of COVID-19 in the city.
Local Government Operations Officer VI Fatima Noña M. Alon, MPA sees to it that ordinances and issuances for peace and order, public safety, as well as strengthening the capability of local government units to effectively deliver basic services to the citizenry are met and properly implemented in the city. Playing a crucial role during the pandemic, Alon was on top to see the proper implementation of the Inter-Agency Task Force for the Management of Emerging Infectious Diseases.
With the harmonious relationship between Biñan and the DILG, the city benefited from a Performance Challenge Fund (PCF) as an incentive. The city, after being awarded the Seal of Good Local Governance (SGLG) in 2019, received the funding for a P10 million facility called the Balay Silangan Drug Reformation Center in Brgy. Dela Paz which could house 120 drug dependents. This project is aimed at making Biñan drug-free.
Meanwhile, COVID-19 did not hinder working and earning opportunities for the Biñanenses owing to its well-built and trusted Public Employment Service Office (PESO) headed by Romualdo A. Garcia, who is quick to credit Mayor Dimaguila for the city's prompt and effective response to the pandemic.
"Kapag magaling ang mayor, dapat sumabay ka, magaling ka rin. Kung hindi maiiwan ang iyong department," Garcia further noted.
Reaping awards since the time of Rep. Naguiat as city mayor, PESO Biñan is the 7th year provincial champion in Laguna as best PESO in component city category and 6th year best PESO in Region 4A. "We are just a point away from winning the best PESO in the national level category. PESO Biñan is very impressive for its labor marketing formation, referral emplacement and career information guidance services. We have also institutionalized our barangay employment service unit (BESU) officers," said Garcia who is also the current president of Association of PESO Locators in Laguna.
                Finally, as a fitting tribute to Biñan's hard work toward heritage conservation and sustainable tourism, BCHATO's head Bryan Jayson 'BJ' Borja took his oath of office on February 4 as President of Tourism Officers League of Laguna. The ceremony took place alongside a dinner honoring the tourism workers of the city graced by Department of Tourism Sec. Berna Romulo-Puyat via Zoom. Physically present were Cong. Sol Aragones, DOT Regional Director Michael Palispis and ATOP National Pres. Arwin Lingat.