WITH one of the largest public markets in the whole region of Calabarzon, it is impossible to miss Biñan, Laguna. The city is also one of the host cities of the Laguna Technopark, one of the country's first privately-owned industrial parks.
The Regional Development Council (RDC) said that prior to its cityhood in 2010, Biñan was the richest municipality in the Philippines with an annual gross income of P677 million or US$14.383 million and net income of P250 million or US$5.308 million, as of 2007 by the Commission On Audit.
According to the 2010 census, it has a population of 283,396, making it the fourth largest in population in the province of Laguna, after Calamba City, San Pedro City, and Santa Rosa City.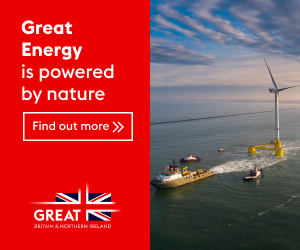 "With its proximity to Metro Manila, Biñan is one of the most susceptible places for investments, industries, and other economic activities. The two world-class and premiere industrial parks of the Philippines are located in Biñan, The Laguna International Industrial Park (LIIP) and the Laguna Technopark Association, Inc., (LTAI). The City is now transforming into a more competitive, progressive, and one of the major growth areas in the CALABARZON Region," the RDC said.
The economic activities in Biñan has helped the city reduce poverty among its residents. Based on the 2015 Small Area Estimates on Poverty released by the Philippine Statistics Authority (PSA), Biñan saw poverty incidence go down to 5.2 percent in 2015 from 7.9 percent in 2012.
Efforts are underway to bring this down further. One of the ways the city is trying to do this is by attracting investors to locate in Biñan. One of the metrics used to gauge its efforts is the City Competitiveness rankings.
The Competitiveness rankings, according to the Department of Trade and Industry (DTI), ranks cities and municipalities based on an overall competitiveness score. The score is a sum of the scores on economic dynamism, government efficiency, infrastructure, and resiliency. The higher the score of a city or municipality, the more competitive it is.
In this ranking, Biñan City is considered a component city. These cities are located within the boundaries of two or more provinces. These cities become component cities of the province where they used to be municipalities.
Based on the 2020 Competitiveness Rankings of Component Cities, Biñan ranked 11th overall with a score of 50.6753. This ranking is a major achievement of the city considering that when it started in 2015, Biñan ranked 35th with an overall score of 38.2368. The performance of the city continued improving with a ranking of 32nd in 2016; 7th in 2017; 6th in 2018; and 13th in 2019.
Performance in the 2020 Index
In terms of economic dynamism, Biñan ranked 12th overall with a score of 10.0090. The indicators where the city posted its highest rankings were in increase in employment and productivity where it ranked 6th overall. Biñan's performance in both indicators also showed improvement.
"(This is) usually associated with activities that create stable expansion of business and industries and higher employment. This is the concrete representation of productivity as it matches the output of the local economy with local resources," the DTI explained.
For government efficiency, Biñan also ranked 12th overall with a score of 13.2057. Under this pillar, the indicator on the Presence of Investment Promotion Unit was where the city gained an edge over other component cities. Biñan ranked first in this indicator with a score of 2.5.
Biñan also landed in the top 10 of component cities in terms of the Capacity of the city's School Services which ranked 7th overall with a score of 0.9786; Capacity to Generate Local Resource, 9th with a score of 0.7531; and Social Protection, 10th with a score of 1.2638.
"This refers to the quality and reliability of government services and government support for effective and sustainable productive expansion," DTI explained.
In terms of infrastructure, Biñan city is also not far behind other component cities. Based on the data, the city ranked 14th among component cities with a score of 9.0842.
The city also ranked in the top 10 in terms of the Availability of Basic Utilities. Biñan ranked first with a score of 2.5 followed by LGU Investment, 5th overall with a score of 1.4034.
When measuring infrastructure, DTI said, it takes into consideration the facilities that enable the city to provide goods and services. These facilities should also help make productivity sustainable over a long period of time.
Meanwhile, in terms of resiliency, the city ranked 5th overall with a score of 18.3763. This was mainly due to the good performance of Biñan in a number of indicators where it was included in the top 10.
Data showed the city ranked 1st in three indicators—Annual Disaster Drill, Early Warning System, and Local Risk Assessments. Apart from these two indicators, Biñan was also included in the top 10 in terms of Emergency Infrastructure; Sanitary System; and Budget for Disaster Risk Reduction Plan (DRRP).
The city ranked 5th with a score of 0.992 in Emergency Infrastructure; 6th in Sanitary System with a score of 2.0772; and 7th in terms of its budget for DRRP which received a score of 0.9504.
"The role of local governments is critical in ensuring a competitive environment to make businesses sustain their profits, create jobs, and increase the productivity of its people. In order for localities to be able to do this, it must be resilient in its infrastructure, governance, social and environmental systems," DTI said.
Vision for the future
Efforts to maintain and improve on Biñan's competitiveness augurs well with the City's vision—to be a modern city where people "enjoy peace and security, economic stability, social justice, a well-preserved education, responsive social services, modernized infrastructure facilities all anchored on good governance."
Likewise, efforts to improve its industries continue especially since the creation of products and services are still home-based, rather than factory-based in the city. These efforts can be supported by the importance of Biñan as a commercial and trading hub.
The city is home to banking institutions and an ever-growing number of commercial establishments and emerging shopping centers. This is on top of leisure and other commercial establishments that support the city's economic growth and development.
Biñan also aims to develop its local tourism industry in order to provide job opportunities to millions of residents, thereby increasing their incomes. Developing its tourism industry will also promote its rich cultural and historical heritage.
The city continues its efforts to encourage the construction of resorts and private pools, convention centers, hotels, eco-tourism facilities, historic or cultural heritage projects and other leisure and tourist attractions to increase its tourist arrivals.
Despite its level of development, the city still has quite a number of agri-based and agri-related businesses. These include those engaged in the production of high value crops and rice. The local farm sector also has a number of businesses engaged in post-harvest facilities, storage facilities, marketing, and packaging service facilities.
In order to help boost the local farm sector, Biñan is also providing assistance to the crop producers with the help of various agricultural resources. It is also providing assistance for research particularly in farm modernization and pest control for agriculture production.