The pandemic has caught every one surprised and unguarded. No one knew it could really be savage. The city government of Biñan, for its part, immediately planned head-on a few days after the news of the first strain of COVID-19 in the country was reported by the Department of Health (DOH).
Thus, despite Calabarzon having the second-highest rate of COVID cases in the Philippines, Biñan has a remarkable low rate of confirmed and active cases as well as deaths.
How did the city do it?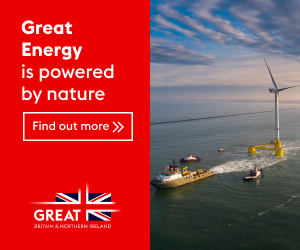 The measures employed by Biñan City's Big Three together with the local officials are evident in this timeline:
March 11, 2020 — Mayor Dimaguila met with Vice Mayor Alonte, city council, department heads, and health officials to address possible COVID-19 infections in the city.
March 13, 2020 — The Biñan Laban sa COVID-19 radio program over the province of Laguna's 87.9 City of Biñan radio station was launched to provide up-to-date information about the virus.
            Mayor Dimaguila with Vice Mayor Alonte spearheaded the COVID-19 Simulation Drill in Brgys. Canlalay and Langkiwa to educate residents about the virus and train its emergency personnel in handling possible COVID-19 infections in the community.
March 16, 2020 — City officials distributed face masks in the Biñan Public Market. The Biñan Gender and Development Office (GAD), headed by the mayor's wife Lourdes E. Dimaguila, engaged displaced workers in the mass production of washable face masks and personal protective equipment.
            Mayor Dimaguila signed Executive Order (E.O.) No. 11, S. 2020 directing government agencies, both national or local, that are based in the City of Biñan to monitor the prices of basic commodities in times of public emergencies and calamities.
            In consonance with E.O. No. 11, S. 2020, the Business Permit and Licensing Office (BPLO), headed by Rene C. Manabat, and the City Agriculture Office, led by Antonio T. Aguilar, started the price monitoring of basic necessities and prime commodities in all supermarkets and stores around the city.
            PNP personnel, headed by PTCOL. Danilo G. Mendoza, and Public Order and Safety Office officers, headed by Rommel Mitra Lim, with the City Marshals were deployed in all entrance-exit points in compliance with the guidelines of ECQ.
March 17, 2020 — Mayor Dimaguila, together with the City Disaster Risk, Reduction and Management Office, headed by Maria R. Bonacua, led in the disinfection of schools and main thoroughfares in the city.
March 19,2020—To help local businesses, the Biñan City Council passed City Ordinance No. 4, S. 2020 on Tax Amnesty – Condonation of Interest, Penalties and Surcharges on Delinquent Real Property Tax Payers.
            The LGU announced the implementation of quarantine pass per household and window hours in buying basic necessities.
            The City Epidemiology and Surveillance Unit (CESU) launched the COVID-19 Bulletin and Biñan COVID-19 Public Dashboard where Biñanenses can easily track the COVID-19 situation per barangay.
March 23, 2020—Total lockdown in the whole city was declared following the announcement of its first COVID-19 positive case from Brgy. San Francisco.
March 24, 2020 —The City Community Affairs Office, headed by Ronaldo E. Roscain, in partnership with private individuals and companies, launched the "FREE Point-to-Point Transport Service" for health and emergency frontline workers.
March 25, 2020 – Mayor Dimaguila ordered the fund release for financial assistance to Iskolar ng Biñan grantees and cash incentive to teaching and non-teaching personnel of DepEd-Biñan and TESDA-Biñan.
March 26, 2020 — Biñan continued its protective measures against COVID-19 with the installation of a decontamination booth at Biñan Public Market and city government buildings. The LGU also distributed locally made improvised face protection masks and aerosol boxes to hospitals in and out of the city.
April 1, 2020 – Rep. Naguiat led the packing of additional relief goods for Biñan residents while Vice Mayor Alonte distributed food packs to hospitals and checkpoints.
            Rep Naguiat also led the giving of jobs and livelihood to ECQ-affected employees and workers via the Tulong Panghanapbuhay sa Ating Disadvantaged/displaced Workers (TUPAD) scheme under the Department of Labor and Employment where about 700 given emergency work from 10 to 16 days, mostly for clearing operations and infrastructure projects in the city.
            Youth and Sports Development Office (YASDO) head Alfred Benedict E. Suarez launched "Online Learning Tutorials for Kids and Youth." Biñan City Development Center (BCDO) also moved from physical to online classes in teaching students with intellectual disabilities. Likewise, BCHATO conducted free online cultural and arts workshops for the love of arts and culture.
April 2, 4, 6, 8 & 14, 2020 — Hundreds of healthcare workers and frontlines enjoyed the five-day free pampering and relaxation session organized by BCHATO and City Information Office (CIO) headed by Mr. Roman E. Carencia, in coordination with CCAO and Gay Alliance for Len Alonte (GALA). Through E.O No. 16, S. 2020, medical frontliners were also provided with free transport service and temporary shelter at Q18 in Brgy. Canlalay.
April 17, 2020 — PUP-Biñan campus was converted into a dedicated quarantine facility. A temporary emergency quarantine facility for COVID-19 patients was also built in Ospital ng Biñan with the help of Gardenia Bakeries Inc. and United Architect of the Philippines-Metro.
            Biñan City Centre for Dental Health and Serbisyong Arman launched the "FREE Online Dental Check-up" and "FREE Online Legal Consultation" through their respective official Facebook pages.
            The City Agriculture Office promoted home gardening through the distribution of vegetable seedlings to Biñan residents.
April 24, 2020 — Biñan conducted "One Time, Big Time" Police Operation for ECQ violators led by PNP, CCAO, POSO and the City Marshal.
April 28, 2020 — Biñan LGU— in partnership with Iskolar ng Biñan (INB)—through the Mayor's Office and CIO, spearheaded a month-long donation drive for medical healthcare workers. About 2,000 healthcare workers in different clinics and hospitals received a box with alcohol, hairnet, face shields, N95 masks, PPEs, surgical gloves, vitamins and washable face masks. The participating hospitals included: Batangas Medical Center, St. Cabrini Medical Center, Dr. JP Rizal Memorial District Hospital, Biñan Doctors Hospital, Perpetual Help Medical Center, Dr. Fabella Memorial Hospital, New Sinai MDI Hospital, Laguna Industrial Health Clinic, Philippine General Hospital, Balibago Polyclinic, Carmona Hospital and Medical Center, Westlake Medical Center, Evangelista Hospital and Family Care.
            Aside from the HAPI card, confirmed COVID-19 patients in Biñan, together with their families also received relief goods from the local government. Moreover, the Biñan LGU also opened its crematory for COVID-19 casualties from nearby towns and cities.
May 7, 2020 — Mayor Dimaguila extended assistance to BJMP and PNP-Custodial Facility inmates through the distribution of relief goods and provision of desktop computers that will be used for BJMP E-visit Program to its inmates.
May 15,2020 — With Biñan under Modified Community Quarantine (MECQ), several restrictions were amended including the liquor BAN via the E.O. NO. 28, S. 2020.
May 28, 2020 — Together with the Bases Conversion and Development Authority (BCDA) and COVID-19 Chief Implementer Secretary Vince B. Dizon, Mayor Dimaguila spearheaded the launching of the Mega COVID-19 Quarantine Facility at the Alonte Sports Arena.
June 10, 2020 — Vice Mayor Alonte through the assistance of the City Education Office headed by Dr. Edmil Recibe turned over 150 laptops and 200 units of 75-inch Smart television sets to public school teachers at the Biñan Elementary School.
nCoun. Elmario Dimaranan authored City Ordinance No. 4-(2020) – An ordinance granting tax amnesty to delinquent real property taxpayers in the City of Biñan, Laguna through the Condonation of accrued interests imposed thereon. Payment of tax delinquencies is extended until December 29 as per Executive Order No. 41, S. 2020.
            Mayor Dimaguila also instructed Fatima Noña Alon, head of DILG-Biñan, and Atty. Edward Arriba to facilitate a meeting on the Implementation of Containment Strategy for Critical Zone Areas in selected barangays in the city.
July 29, 2020 – Mayor Dimaguila signed a Memorandum of Understanding (MOU) with Social Housing Finance Corporation via Zoom Teleconference.
August 2020 — Biñan launched its COVID-19 contact tracing app called BinD360. The app works by assigning a personal QR code to every registrant, which can be scanned by other BinD360 users they interact with. The app can also be used to scan QR codes of business establishments they visit.
October 2020 – Classes in Biñan opened adopting the blended learning. With the launched of free Wi-Fi system in the city's 24 barangays via a tie-up with the Philippine Long Distance Telephone company and Converge ICT Solutions, Inc., all Biñan City National High Schools and Senior High Schools also availed of the said connectivity.
Moving on and working on the challenge of the pandemic, the city government has set aside P150 million for vaccines.
With the authority given by the Sangguniang Panlungsod, Mayor Dimaguila has already initiated talks with Astra Zeneca, Pfizer, and Novovax (of India). Priority will be given to medical frontliners, the elderly/senior citizens, persons conducting and facilitating religious activities and ceremonies, other frontline workers such as teachers, social services workers, peace and order personnel, PNP, BFP, and government employees.