Human history is all about travel, exploration and discovery, leading to much growth and the deepening of our collective and individual human experience. From Roman times when an organized network of roads propelled not just trade and commerce but the exchange of ideas, to this age of motorized vehicles, the level of condition and extent of roadways is directly connected to the growth of any city or country.
This is very true and I have seen this myself, traversing the old McArthur road in my youth to my home province of Pangasinan, then seeing the ease and efficiency of travel when the North Diversion toll road was built. This roadway, initially constructed and operated by the Construction and Development Corp. of the Philippines, the precursor of the Philippine National Construction Corp., is now in the hands of Manuel Pangilinan, with his Nlex Corp., the tollways group of Metro Pacific, bringing in the needed private sector brand of management that translates to better service and efficiency for the public.
In a quick discussion with their group, I took note of the following: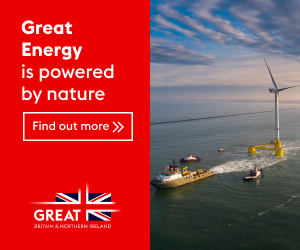 Mobility for all. All its expressways—rural-bound or urban-bound —accommodate all classes of vehicles, which are: passenger cars (class 1), buses (class 2), and trucks (class 3). This may not mean much now, but there was a time when certain classes of vehicles were not allowed, thus curtailing overall mobility and growth.
Continuing its path to make our lives better. Just two week ago, DPWH Secretary Mark Villar together with the Nlex team headed by its president, J. Luigi Bautista, inspected the P23 billion Nlex Connector Road. Definitely a game changer, this will connect the Nlex and Slex, reducing what was once a two-hour trip to just 20 minutes. This road will have interchanges in C3 and España and will provide better access to the Manila Ports (North Harbor) and airports (Naia and Clark). See the trucks lined up along Quirino and Roxas Blvd? This will all be gone with this new roadway, as well as with the newly built Harbor Link. This will not just reduce traffic but will, moreover, greatly increase commerce as trucks coming to and from the port areas would not need to deal with the restrictive truck bans.
Innovation is key. One of the structures inspected by Secretary Villar were the Super T Girders, a new structural design first developed and used in Australia. Incorporated in the construction of the Nlex Connector, these girders are more flexible, structurally efficient, and, yes, aesthetically appealing. Measuring 30 meters long, and weighing 543 tons, over 1,400 girders will be used for the 8-kilometer Nlex Connector project. "Innovation is one of the core values of Nlex, and our use of the Super T beams will speed up construction while assuring us of its integrity," said Nlex's big boss J. Luigi Bautista.
Distributing progress, reducing traffic. Nlex is certainly geared to pump prime the general economy and stimulate development in long neglected areas in the cities of Manila, Caloocan, Malabon and Navotas. Traffic will also be greatly reduced. The elevated roadway will traverse the new Caloocan interchange on 5th Avenue/C3 Road in Caloocan City, and will pass over major thoroughfares, notably Abad Santos, Blumentritt, Dimasalang, España and Magsaysay Blvd. The Nlex Connector's Section 1, which ends at España, will be completed in December 2021. Section 2 ends up in Sta. Mesa, and which will see completion in April or May 2022, before President Duterte's term ends.
The Connector Road will eventually link up with the Metro Manila Skyway Stage 3 of San Miguel at PUP in Sta. Mesa, Manila thus further providing convenience to our motorists. This is the beauty when private conglomerates have the shared vision and of working together. Kudos to MVP and RSA. There is no competition here, only cooperation. All for the common good.
With all the problems around us now—the pandemic, the biggest drop in our economy, and the uncertainty of our future, we need all the good news we can get. Definitely, the Nlex Connector is one project worth waiting for.
Thomas "Tim" Orbos is currently a transport policy advisor for an international organization and worked in government on transport and urban development matters. He is an alumnus of Georgetown University and the MIT Sloan School of Management. He can be reached via e-mail—tmo45@georgetown.edu /thomas_orbos@sloan.mit.edu