The Vietnamese unit of Gokongwei food group Universal Robina Corp. (URC) was part of the 500 companies shortlisted for Vietnam's top firms that operate sustainable businesses for 2020.
These companies met some 127 indicators in four areas including sustainability results, competent governance, environmental protection and sustainable labor practices, the company said.
"This prestigious award will be the driving force for URC Vietnam to continue to operate and spread sustainable values in Vietnam, based on three pillars: environmental protection and human development and quality products," Laurent Levan, SVP and regional director for URC Indochina said.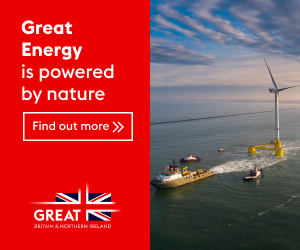 The award was handed out during the Vietnam Corporate Sustainability Forum 2020, organized by the Vietnam Chamber of Commerce and Industry (VCCI) and attended by Vietnam's vice president Dang Thi Ngoc Thinh and Deputy Prime Minister Vu Duc Dam.
Vu Duc Dam said this year marks a significant rise in Vietnam's ranking in the United Nations' Sustainable Development Goals from No. 54 in 2019 to 49 in 2020.
URC Vietnam will continue pursuing its mission to move forward to a circular economy, optimize operations by pursuing the UN's goals to reduce environmental impacts, improve the lives of employees, promote education, and implement social responsibility initiatives to develop the community," Levan said.
URC Vietnam has been among the top 100 sustainable businesses recognized by VCCI since 2019.
In September this year, it landed among Vietnam's top 10 prestigious companies in the non-alcoholic beverage industry.
That same month, URC Vietnam was among the 33 organizations that were given awards by the Ministry of Labor, Invalids and Social Affairs for supporting children in Binh Duong province from 2015 to 2020.
URC has been in Vietnam for 20 years, starting there as a trading company in 2003. It now has five plants across Vietnam: three in Binh Duong, one in Quang Ngai and one in Hanoi.
The company produces its well-known brands, including the ready-to-drink tea C2, energy drink Rong Do, Cream-O and Magic biscuits, Dynamite candies, Jack 'n Jill Puff Corn and Chikki snacks, at these facilities.