IN 2010, four Israeli friends devised a way to simply solve a very personal yet relatable problem. They decided to initiate talking to each other at no cost. Two of these four friends ended up as couple but the group's simple goal was to offer free calls to Iphone users. Free communication which ended like magic! It didn't take long before Viber turned into a leading communications platform, with a slew of features that provide convenience and ease to over a billion people around the world.
In 2012, Viber became available for Android devices. It was in 2014 when Viber became part of Rakuten Inc., a world leader in e-commerce and financial services. Since then, Viber has evolved into a comprehensive communication platform that offers a suite of features like messaging, group chats, video calls and chatbots, all protected by end-to-end encryption, which the company introduced in 2016.
Three years after it was created, Viber undoubtedly grew by leaps and bounds, as the app was being downloaded by 500,000 people every day, according to The Guardian.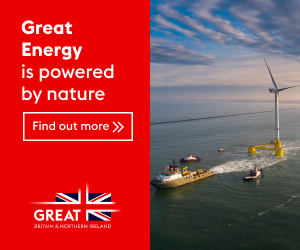 Rakuten Viber reported recently that despite the pandemic, the growth of Viber was quite significant across Asia-Pacific. In fact, Viber is now a world leader in messaging apps present in 190 countries. Over the past 10 years, it has undoubtedly built a global footprint, with strongest markets in Europe and Asia.
In the Philippines, the series of lockdowns due to Covid-19 contributed to the spike in Viber usage. In the first half of 2020, there was a 22-percent increase in outgoing calls, a 43-percent increase in daily activations, and an 18-percent increase in daily active users.
Community engagement experienced robust growth as well with a 2.5x increase in community viewers and a 2.7x growth in messages sent within communities.
Considering that 2020 was a very challenging year, Viber as a communications company, experienced tremendous growth in all its services, from calls to chats to messaging. Not only person to person, but families, students and more individuals benefitted from the growing messaging service.
At the helm of Viber is its chief executive officer (CEO), Djamel Agaoua. A graduate of Ecole Centrale Paris, one of the oldest and most prestigious engineering schools in France, Agaoua is also the former president and current board member of Bloom Association, a nonprofit organization that works to protect the oceans and endangered marine species through scientific studies.
"In the past decade, we'd never imagined this small idea of connecting people freely would lead to trillions of messages being exchanged and more than 1 trillion free calling minutes made on Viber. This is the equivalent of one phone call lasting more than 2 million years. It's pretty incredible," says Agaoua.
Forging key partnerships
DURING the pandemic, Viber had a partnership with the World Health Organization (WHO), allowing the international agency to share verified information on Covid-19 and answer the public's pressing questions on the coronavirus all within their messaging app. Here in the Philippines, Viber partnered with the Department of Health (DOH) which created its own Viber community and a Kira chatbot to amplify their online reach and provide crucial updates on the country's health situation as well as debunk fake news. The partnerships reinforced Viber's commitment to the welfare of its billion-strong users.
How does Viber earn?
WHILE most global companies largely rely on advertising income, Viber's budget does not depend on advertising alone. Its revenue sources are diversified. Viber revenues depend on building more and more tools to get more and more data. Subsequently, it will mean more advertising revenues.
"We built our own model, which is very different from Facebook which is advertising 100 percent," Agaoua explains. " We do some advertising, which is less than 20 percent of our revenue and it will never be more than 20 percent of our revenue.
"We don't have the same targeting capabilities that Facebook is using, and we are proud of that. It's rare for a company not to have the same capabilities as its main competitor and say that it's proud of it. That's because we don't want to sell our users. We don't want to sell their intention or their private discussions to make money."
Commitment to safety
EMPOWERING its users to take control of their own personal safety is a commitment to safety made by Viber, which recently introduced many safety features. "This year alone, we launched additional security features like Disappearing Messages that allow Viber users to set a limit on the lifespan of sensitive texts."
Agaoua insists Viber is also a secure place that he can confidently recommend to family and friends. "Viber is not a place where you can find chatbots that abuse women or any content that empower white supremacists. Because Viber is fighting it."
Community engagement
IN 2018, Viber launched Communities, a feature that allows users to create supergroup chats where they can add an unlimited number of people. A year later the group voice calls feature was launched.
For this year, Viber introduced group video calls. Agaoua explains, "We quickly acted to bolster our capacities when the pandemic started to accommodate the higher-than-usual number of calls and messages within the app. We doubled the maximum number of participants to 20 people at once in Group Video and Audio Calls."
Viber has the ability to create group chats without limit to participants, who have open and safe conversations. You can call any phone in the world, landline or mobile, through Viber.
Group chats can host up to 250 participants. Users can join a group chat through a direct link or when an admin has invited them to do so, which is perfect for groups of people who already know each other.
Meanwhile, Viber Communities are much larger, public-facing groups, usually made up of people who don't know each other. A community can have unlimited members and superadmins can allow all members to invite their friends to join. While this is a public supergroup, Viber Communities do not reveal the phone numbers of the participants.
"Through our Viber Out, users can call non-Viber numbers around the world [landline or mobile] at low, competitive rates," Agaoua informs. "That is a service for people who want to call non-Viber numbers around the world. That is another revenue source for us."
Not wanting to exploit their users for profit, Viber thought about how to be more creative in thinking of ways to earn money. "Throughout the years, Viber has proven that it's feasible to earn a profit without selling our users' data," Agaoua discloses. "We make a profit through our well-thought-out brand partnerships and other strategic business solutions that help improve the lives of our users—all without requiring us to put our users at any risk."
Although Viber aims to be an all-in-one app that has features that can help its users with their everyday lives, the company doesn't wish to monopolize the market. That way, Viber can consistently put up with new technology that keeps on coming into the business and communications market.
"We don't want to do it all," Agaoua insists. "Instead, we'd rather partner with brands or companies that are already doing a good job. In the end, Viber's core service is to provide users a secure communication platform where they can have private conversations or exchange thoughts and ideas with family, friends, officemates and even small businesses and brands they love without the fear of being tracked or spied on."
As Viber looks forward to the next 10 years and beyond, Agaoua keeps the faith the company will be an even better communication tool used by more global users who continue to rely on Viber as part of their daily lives.
With the pandemic restrictions and health protocols, Viber also adapted to being more flexible for the working schedule of all its employees in 16 countries. "We of course offered more flexibility to our employees to work from home or at the office." Agaoua informs. "Maybe 50-60 percent will be spent in the office and the rest will be at home, which can save us time from commuting in on some days.
"But being together is necessary. I've been working from home for a long time now. And I really miss my team. I can't wait to see them again. Communicating remotely via Viber is great. But human interaction is also fantastic," concludes Djamel Agaoua.
PR Matters is a roundtable column by members of the local chapter of the United Kingdom-based International Public Relations Association (Ipra), the world's premiere association for senior communications professionals around the world. Joy Lumawig-Buensalido is the President and CEO of Buensalido & Associates Public Relations.
PR Matters is devoting a special column each month to answer our readers' questions about public relations. Please send your questions or comments to askipraphil@gmail.com.