EVERY New Year brings with it aspirations for hope, a fresh start, a new beginning. But after a year that changed the world, the desire for better times and a better world resonates so much stronger as we welcome 2021.
With the rollout of Covid-19 vaccines on the horizon, this finally seems within reach, and many are hoping that 2021 will be the year of what they call The Great Restart.
This, of course, is not to be confused with the Great Reset, a proposal by the World Economic Forum to rebuild the economy sustainably, following the Covid-19 pandemic. While it seeks to improve capitalism by making investments more geared, this has been viewed by critics as elitist and has been beset with controversies and conspiracy theories. The Great Restart is more for everyman.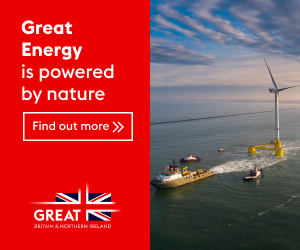 In a PR news article, Three Keys to Effective Communication Amid 'The Great Restart', Kathy Bloomgarden quotes UCLA economists issuing an optimistic forecast predicting that after "a gloomy Covid winter," the country will experience" an exuberant vaccine spring "and robust growth for some years.
With that, PR Pros will also have to restart their communications mindset as she notes that "while exuberant, this Great Restart may also bring growing pains." These include:
Brands will need to kowtow to evolved expectations of consumers.
Companies will seek help adjusting to a changed corporate landscape.
Employees will require support as they transition to new ways of working.
As such, "successful communication amid this highly sensitive environment will require more authenticity, empathy, and innovation to meet new and evolved expectations." Bloomgarden lists three ways we can achieve this:
Personalized, highly targeted consumer experiences
To vie for customers' attention and remain competitive, Bloomgarden notes that "brands are employing more virtual experiences." She cites "profound examples of this in the wellness space as housebound consumers adapt to life without gyms, fitness studios, or easily accessible doctors' offices." This has given rise to "the rise of telemedicine, and digital therapy as consumers take a more hands-on role in their well-being."
With this, "businesses need to build on data and analytics to develop more personalized content and storytelling, integrated with multichannel outreach and increased engagement and experimentation."
Continuous innovation to meet changing consumer needs
The retail industry, like all other businesses, has been all about being able to identify and fulfill the ever-changing needs consumers. And this has been highlighted so much more during the pandemic.
Bloomgarden says that "for a lot of people, the Covid-19 pandemic has provided an opportunity to re-evaluate and adjust their lifestyles—using newfound time at home to start a new skill, make a career transition, or update their homes." Amid these dramatic changes in lifestyle, "companies will also need to innovate to meet their product promise and keep customers loyal."
She then goes on to quote John Chambers, CEO of JC2 Ventures and former CEO of Cisco who has long said that, "we compete against transitions, not competitors. This will particularly be true in 2021 amid a shifting post-pandemic landscape, and companies will need to think on their feet to keep pace."
But how do we innovate our communications? With shifting spending habits and shopping experiences, Sara Ware notes in another PR News article Holiday Wisdom You Can Use All Year Long, "consumers will crave relatable content and products from brands they love." With this, "evaluating your strategy and shifts in consumer behavior make it possible to craft campaigns that will bridge gaps between brands and consumers."
A reimagining of company culture, connection, and purpose
Bloomgarden observes that "after months of working remotely, there is a danger of company culture losing its strength. On top of remote work, employees face stress in continued waves of change."
With this, "communication that encourages engagement is crucial; employees need to be inspired and connected." To energize employees, "a re-orientation on shared values and purpose has become a powerful tool."
After months of pandemic lockdowns, "leadership and culture are crucial to enabling people to excel and work collaboratively." As Sanofi CEO Paul Hudson comments, "We want to make sure that everybody feel they can express themselves and be the best version of themselves."
PR Matters is a roundtable column by members of the local chapter of the United Kingdom-based International Public Relations Association (Ipra), the world's premier association for senior professionals around the world. Millie Dizon, the senior vice president for Marketing and Communications of SM, is the former local chairman.
We are devoting a special column each month to answer the reader's questions about public relations. Please send your comments and questions to askipraphil@gmail.com.