Tech-savvy, multitasking and hyper-connected, millennials and Gen Z now dominate the work force. But they won't settle for merely being the majority. They want to rule and take the lead, and that's exactly what two young Filipino CEOs, Bran Reluao and Princess Legaspi, are doing.
Reluao, 24, and Legaspi, 27, realize they live in a time where information is readily available and digital technology is changing at a breakneck pace. They see these changes as opportunities to use their individual strengths to solve challenges in the world of business.
Reluao is CEO of BranReluao and Associates, OPC, a digital reputation management agency that specializes in crisis management and online political operations. The 60-employee company uses unconventional, data-driven, strategies to solve communication problems, spark movements, create immediate social impact and transform cultures.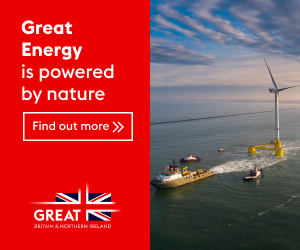 Reluao's fortè is political and crisis communications. His agency helped a top-tier international school handle the online outburst of students regarding their policies during the pandemic. After a two-week campaign, they were able to turn the situation around and even promote the school "as a very lenient and humane institution."
In the 2019 national midterm elections, Reluao and his group handled a young candidate in Metro Manila who went up against a political giant. It was a three-month campaign that resulted in 700,000 new social-media followers for their client.
"My agency helped the politician 'discover' the power of Facebook Live to have real-time communication with his constituents," says Reluao. "His every movement was covered real time, enabling people to follow him and see all this accomplishment. Every important activity was covered in social-media platforms and created a strong impact."
Meanwhile, Legaspi—a commercial and print ad model, TV host, and influencer—matched her skills and interests in lifestyle content to build BigHops Marketing, which later became Whitecanvas Marketing, of which she's the CEO. The company provides full-service marketing solutions to corporate brands in the pharmaceutical, hospitality and telecommunications industries.
Legaspi's company has done cutting-edge marketing work for Pinkberry, one of the premium brands of Rustan's; Serenitea, one of the first milk tea brands in the country; a bunch of pharmaceutical product brands; Tombow, an American brand of pens, markers and art supplies; and ACDelco, an American automotive parts brand.
"The Pinkberry account was acquired through a cold e-mail," says the risk-taking millennial.
Reluao, the political strategist with flair, stresses being a boss "is not just wearing a crown of glory;" it's also carrying a great responsibility.
"I always make sure I deliver beyond what's expected," he said. "Clients come to me for guidance on how to run digital communication campaigns and how to resolve crises. I'm confident there's a solution for every problem."
For young people planning to establish their own start-up, Legaspi advocates for the pursuit of knowledge.
"Before Whitecanvas Marketing became what it is now, I had to explore and hop from one company to another, continuously learning," she said. "Welcome failures with open arms and continue learning from your mistakes. Learning from failure is the most essential, yet misunderstood, concept in business leadership."