Hot on the heels of his million-streaming Mandarin debut single, "Don't You Know Yet?," the singer-songwriter known as simply Gentle Bones has recently released two new songs, a solo pop track called "Put My Hands Up" and "Better With You," a collaboration with fellow Singaporean Benjamin Kheng.
Recorded in the middle of the ongoing COVID-19 pandemic, "Better With You" is a song about a heartfelt conversation with a loved one amid uncertain times. Gentle Bones (born Joel Tan) describes the song as "a frank, thoughtful attempt at reaching out to people you love and letting them know that the people around them value and appreciate them and that life indeed is better when they are around."
"It's a reminder to everyone who listens to it that the world is better with you around. It's really quite simple, you don't have to change the world at all but small acts of kindness are enough to make a difference and help a lot of people."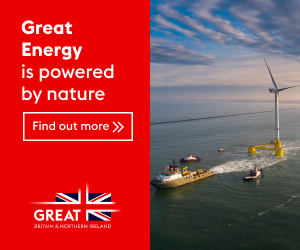 Bones added that while the pandemic has witnessed many people cope with many personal issues especially their mental health, it was still quite encouraging that even in their most depressed state, music has been the one thing they are still able to turn to.
"I think the world needs good vibes right now, that's why we decided to do this," added Kheng who also noted that while 2020 has been "a terrible year for everybody," he still feels that this is the right year to release "Better With You" as this is "such a feel good song". "While it feels a bit like 2015 with its throwback elements, it also feels very fresh for 2020."
"Everyone has a friend who has had a hard time this year. I think it's important to be honest with our feelings and learning how to be there for friends when they're in need. Sometimes they're going through things we don't understand. Sometimes they need someone to hold their hand or take them off the ledge," he further opened up.
"Better With You" is not the first time that the duo, respected solo acts in their own right, joined forces on a song. Being longtime pals, they are often seen interacting on social media. Back in 2014, the duo worked on their "first baby," a song called "Father Father" and a year later, shared the stage at a YouTube festival.
"Joel is obviously so much more assured of himself and a complete superstar in his own right. He knows what he wants and he'll say it. Quietly, but he'll still say it. He has such a keen eye for these things. He won't accept this title, but to me he's one of, if not the best pop writer we have in Singapore. But he wouldn't let me call the project Gentle Beng," Kheng quipped.
For Bones, what made their latest collaboration, "Better With You" even more special and "quite a journey" was how the lyrics were inspired by how much Kheng has been an inspiration in his life.
"He is such a bright light in this world and every time I am reminded of my troubles with pursuing a career like music in this side of the world, I have the pillar of Benjamin's strength in his own journey to seek comfort from," the former shared.
Kheng, formerly of the acclaimed indie pop rock group, the Sam Willows, however, admits that he initially found the lyrics of "Better With You" to be "sounding cheesy." "But after the song was recorded and mixed, the finished product sounded great," he enthused.
Characterized by the duo's soothing vocals and chill, hip-hop vibe, "Better With You" is a meaningful song that serves as the perfect bittersweet soundtrack for this rather unique Yuletide season that most people will be spending indoors at their homes.
Gentle Bones' other new song, "Put My Hands Up" is an experimental dive into the hip-hop genre as it "denotes the light-hearted aspect of having an infatuation on a person, and is the written expression of the googly heart-eyes emoji."
To date, he has released two solo tracks "dear me," and "Why Do We" and four collaboration tracks with another talented Singaporean artiste: debut Mandarin track "你還不知道?Don't You Know Yet?" with Tay Kewei, "Two Sides" with Charlie Lim, "Shouldn't Have To Run" with Joie Tan and "Be Cool" with Gareth Fernandez.
On writing and recording a song in Mandarin, Bones is particularly thrilled that the success of K-Pop and groups like BTS has paved the way for global acceptance of music released in languages other than English.
"I think it's a beautiful thing. I don't think language should be a barrier at all in consuming music. It's a big reason why K-Pop is the phenomenon that it is right now. I think music transcends language," he pointed out.
Kheng agrees. "What it shows is that we're entering a world where it's just not about the color of your skin or where you're from. I think good music is good music and good artistry is good artistry."
By and large and despite the pandemic, 2020 has been a very good year for Gentle Bones as he managed to release music that showcases not only his talents and versatility but also his ability to work well with other artists, regardless of genres. Hopefully, we will hear more from him in 2021.